CityFibre is as supercharged as its networks. CityFibre is the UK's third national digital infrastructure platform. With existing networks in more than 70 towns and cities, and construction underway to provide up to 8 million homes and businesses with open-access full fibre infrastructure, the company provides broadband connectivity to multiple business and consumer service providers, local authorities, and mobile operators.
Victoria Sanches, Marketing Operations Manager, and Liz Dean, Senior Marketing Operations Manager, joined CityFibre in 2019, with Victoria embedded in the Corporate Marketing and Communications team and Liz in the Consumer team. Between these two teams, audiences range internally and externally from residents, to property developers, to key city stakeholders, build partners and more.
To maintain CityFibre's rocketing trajectory and make sure the team had access to the information they needed to best serve different audiences, both marketing teams needed a workflow management tool that would simplify collaboration.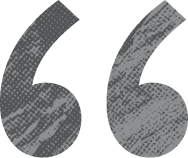 Streamlining for success
A key element of both Liz's and Victoria's roles is streamlining how the marketing teams work by optimising processes and platforms, seeking new learnings and adapting approaches.
Victoria had worked with project management tools in the past. She discovered that the one in use when she joined CityFibre offered basic functionality and identified there were other tools out there that would be a better fit for the team's requirements.
Together, Victoria and the team identified several work management challenges they needed to overcome to enable everyone to give it their best and do their best work. Using spreadsheets to track work was adding unnecessary steps and making it difficult to quickly identify who was doing what, and some people couldn't find the information they needed easily.
Overall, too much time was being lost to 'work about work': activities like searching for information, asking for status updates, and communicating about work. CityFibre's Marketing teams aren't the only ones who have found work about work dominates the day—globally, it takes up nearly two-thirds (60%) of employee's time according to the Anatomy of Work Index.
With the organisation's hyper-growth underway, CityFibre's Marketing teams needed a tool that would put the information and accountability teams needed at their fingertips.
Demanding more from work management
CityFibre's Marketing teams needed a work management tool that could:
Create visibility over who was doing what by when

Organise projects, tasks, and urgent requests by priority

Create a centralised repository of all work taking place, ensuring consistent branding

Be used to manage external agencies and suppliers

Restructure their processes for speed, scalability and accuracy
After shortlisting and trialing a set of platforms, Asana was identified as a great match for the marketing team's needs, with integrations like Office 365 making compatibility with CityFibre's existing solutions straightforward.
Building a collaborative roll-out
Victoria and Liz started their teams' shift to Asana by moving their creative production management process with an external design agency to the platform. After deep diving on how to best structure this process using Asana, Liz and Victoria turned their attention to inviting other team members onto the platform.
Victoria and Liz knew the benefits of Asana would win team members over once they saw it in action, so they set about showcasing its benefits by:
Creating internal testimonials and use case examples to demonstrate Asana's potential and encouraging "word of mouth" support

Making Asana's rollout a collaborative project and giving the wider team input into how new processes would work

Encouraging a period of experimentation and testing to help teams get a feel for how Asana could adapt to their needs, including creating a Sandbox environment

Designating an Asana Champion on each team who could be the first port of call for questions and tips

Encouraging users to complete the Asana Ambassador training
Planning, tracking, and automating workflows with Asana
Today, everyone across the Corporate Marketing and Consumer teams uses Asana for creative production, PR processes, social media planning, and more. Using Asana, CityFibre's Marketing team have built:
A city PR calendar, which uses an Asana board to automate the PR process from initial press release request through to distribution to press. Moving from email to Asana has meant each step happens seamlessly, with team members automatically assigned tasks precisely when they are needed and all the information in one place for all to see.

Various marketing campaigns, both internally and externally, using Asana to manage workloads and accurately allocate resources with third-party agencies. Asana was central to delivering the fast-paced Christmas Connections Campaign, which launched in just two months as well as the development of The CityFibreWay, an internal initiative defining the organisation's culture.

A social media calendar, that integrates cross-functional teams into one Asana board to handle planning, approvals and management. Asana acts as a single space to see all planned campaigns, posts, ad-hoc requests and press releases with development and automated approval processes to ensure the right sign-offs happen before posts go live.

New team member onboarding processes, with a step-by-step checklist for new starters to complete when they join. Centralising and standardising the onboarding process through Asana means new employees joining remotely have a one-stop-shop for everything they need to immerse in the organisation, from setting up introductions with team members to login details and links to helpful resources like CityFibre's learning and development portal.
Planning, tracking, and automating workflows with Asana
The marketing team has also saved countless hours with Asana's Rules and Forms functionality.
Rules and custom fields have enabled them to automate the assignment of new tasks into the right project in Asana, so different teams immediately have visibility of the things they need to see. Using Rules also means that they can set up different views for different teams; so while the PR Team can see all documents for a given piece of work, Regional Marketing teams will only see what's relevant to them - boosting visibility of appropriate information and improving efficiency.
Meanwhile, the team uses custom Forms to standardise and simplify briefs for new activity. Using Forms has proved particularly valuable when sending information to agencies, enabling CityFibre to manage new briefs and ensure that all information is there before they get to work.
Overall, Asana has improved visibility and efficiency across CityFibre's Marketing teams. They spend less time on work about work and are able to focus more time on driving projects forward.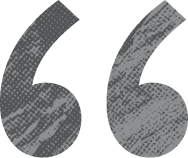 Faster processes for CityFibre, and the UK
CityFibre is in the midst of a huge mobilisation journey, with dozens of new gigabit cities being built this year. With these ambitious growth plans front and centre, the business is looking for solutions to streamline processes in each workstream. The marketing department is sharing the benefits of using Asana and exploring the possibility of expanding its use beyond their team.
With supercharged and streamlined processes accelerating work behind the scenes, CityFibre will be better placed than ever to continue its mission of bringing lightning fast infrastructure to communities across the UK.