While societal barriers remain strong, one business is doing their part to shatter them. As they celebrate their 15th year in business, Los Angeles based BOOM! Studios is using comics and graphic novels for everyone in a field traditionally limited to one genre and one demographic. Focused on publishing four imprints across all ages including KaBOOM! (early and middle grade readers), BOOM! Box (young adolescents), BOOM! Studios (teens and adults) and Archaia (readers of all ages, from early to adult), this company is taking a unique approach to comics and graphic novels that goes way beyond superheroes.
From their "Lumberjanes" series selling over 1.5 million copies to 60% of BOOM! Studio's workforce being women, it's not surprising that the company has been nominated for numerous GLAAD awards. They are forward-thinking and put creating new readers at the center of everything they do, with progressive and inclusive content that allows anyone to see themselves reflected in these stories.
BOOM! Studios' culture is one that Arune Singh, Vice President of Marketing, is proud to contribute to. He leads a diverse team of seven people that represent what the world outside his office window actually looks like. Arune is responsible for everything from advertising and social media to public relations and charitable efforts for the organization. He has his hands in a lot, but wouldn't want it any other way.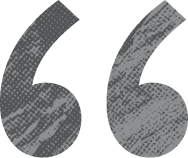 Getting buried by the to-do list
As Arune puts it, there are many spinning plates to manage in marketing so it's easy to feel like you're never caught up. According to the Anatomy of Work Index, 88% of knowledge workers today agree that time-sensitive projects and large initiatives have fallen through the cracks due to the high volume of tasks they have on their plate.
Here's what was challenging for BOOM! Studios:
The unorganized use of one-off emails, sticky notes, chats, and documents to manage their workflows made it hard to figure out who was doing what by when.

The team lacked clarity around what was involved in a task and the role they (and others) played. Without a cohesive system, work was forgotten and teammates got left in the dark.

Other teams were also having a hard time collaborating because communications were happening in multiple places. For example, there wasn't visibility between sales and marketing which meant people didn't know when to step in and work on a task.
Finding a dynamic way to manage unique workflows
BOOM! Studios' marketing leaders were looking for a way to manage every project and task in one place. That meant setting sticky notes aside and turning to a robust digital solution to give important tasks the attention they needed.
The most effective way was to start collaborating in a central area outside of email and messaging. They wanted to make sure every team member was clear on responsibilities and deadlines. Ultimately, the organization needed to be confident that their unique, dynamic processes and workflows could be supported. As they did their research and saw that companies with similar workflows to comics were using it successfully, the marketing team chose to use Asana.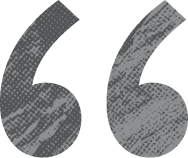 While rolling out Asana, the marketing team received in-depth internal training on how to use the work management tool. "Learn by doing" was the mantra, giving everyone the practical experience they needed to use Asana to their advantage. Today, employee onboarding is housed in Asana which allows new hires the opportunity to jump right in and learn.
Getting more done with less stress
While the marketing team initially implemented Asana, today all of BOOM! Studios use it to manage their work. Doing so has allowed the business to remain lean and efficient while focusing on skilled work and strategy. Automating workflows and using templates for repeatable processes, like delivering a press release, have decreased stress. From the initial review to creating a sales and marketing plan, the entire lifecycle of a graphic novel or comic book series starts and ends in Asana.
The team is able to look back at a project and determine if they met their goals and delivered for their main stakeholders (writers, artists, executives, etc.). They analyze what worked, what didn't, and make changes for the next time. This has led to longer partnerships with creators, and employees feeling confident pursuing new opportunities and making strategic decisions based on the clarity and alignment that's visible in Asana. Arune can confidently give an editor a roadmap at the beginning of the year with needed deliverables and timelines for the next 12 months. It is significant for their business considering 78% of knowledge workers don't feel empowered when clarity is lacking.
One of the most exciting accomplishments BOOM! Studios has experienced is going from the #7 publisher to #5 publisher in less than four years. Arune and the executive team credit much of their growth to optimizing interdepartmental processes through Asana. It's helped eliminate duplicate work and unnecessary extra efforts to focus more on strategy and execution.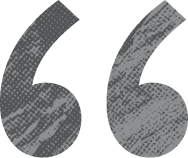 Moving up in a competitive market
BOOM! Studios is really proud of their growth in the book market in such a short amount of time. They are actively working with some of the biggest authors in comics to help readers everywhere see their medium differently. Asana has allowed them to be more prepared than ever to deliver quality books in ways that set them apart from their big-name competitors.
While they're making waves in the comics and graphic novels space, BOOM! Studios is also growing its TV and movie platform. They have projects in development with Amazon, Netflix, Legendary, SYFY, and Disney, along with a feature film slated to release this year from 20th Century Studios. They'll continue to spark the imaginations of readers young and old as they innovate in the market.