It all began in London in 1864, when a merchant named John Lewis took a wheelbarrow around town and bought textiles to sell at a modest markup, opening a small draper's shop on Oxford Street, London. The business grew, and his son, John Spedan Lewis, went on to establish the John Lewis Partnership, which has become the UK's largest employee-owned business, operating the famous John Lewis & Partners department stores and the Waitrose & Partners supermarkets, as well as other financial and retail services.
John Spedan Lewis believed in a new business model that gave employees a share of profits through an annual bonus, good working conditions, and a say in all decisions being made. Today, the company's 83,000+ employees—called Partners—still enjoy the same benefits.
The John Lewis Partnership's Solutions Development team in the Personnel (HR) department creates internal solutions to support employee programmes, such as a video platforms to train selling Partners, a coaching and feedback tool, and a reimbursement scheme for vocational learning. After a company-wide restructure, a UX team was formed within Personnel to help design and develop these solutions. According to Philip Quarterman, a UX Designer at the John Lewis Partnership, "Any project first goes through our team to make sure the solution will fit the underlying business need before it's designed."
The UX team adopted Asana to streamline the intake of requests and clarify cross-functional collaboration—all in the name of making HR more efficient at empowering its Partners. "We're all co-owners of the business," says Philip. "Within any of the head office functions, we have to remember that if we're not helping the business make money, we're a net cost. Anything we do needs to either improve Partners' ability to do their job or to save money in some way. We're constantly drilling that in."
Because the UX team was so new, Philip says, "There was a lack of clarity around when people should get involved in projects, where handoffs should happen, or visibility between teams." So when the UX team's previous task management software changed, they looked for a replacement that would make it easier to collaborate and integrate with the wider Personnel team.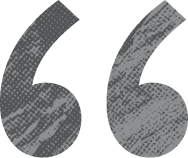 They also needed a tool that could accommodate different work styles. "One of the reasons we chose Asana is that it has boards and list projects," says Philip, referring to the fact that tasks can either be viewed as lists or kanban boards. "This allows people on the team to work in their preferred project structure."
Uniting teams on Asana
When the UX team began managing their requests and projects in Asana, they integrated their web forms with Asana so that other teams could easily submit work requests. As Philip explains, "We need to manage what's coming in, and this is the tool that allows us to do that. With Asana, it's so easy to set up the task list. That's key."
Eventually, teams that collaborated with UX also adopted this way of working. Asana was soon used to manage projects across all of Solutions Development, and its Portfolios feature helps connect the dots across functions. Each team has a Portfolio of their own projects; one team leads each project, and they can pull in resources from other teams by assigning tasks. "It's completely changed how we manage projects internally. We're taking this to the wider Personnel department to say, 'Look, this is how we work. This is how the projects fly through.'"
Seeing workflows from start to finish
Philip says that before Asana "there was no visibility between teams" But today, any team can see all the projects that the UX team is working on. Each project has tasks and subtasks, which also live in other projects, based on which team owns them. And Asana's visual nature brings clarity to a formerly confusing collaboration process. As Philip notes, "People are quite happy to use Asana's boards because it's a much more visual way to see where each request is in the process, and handoffs are clearer. The ability to switch ownership of tasks and see who's doing what has been helpful."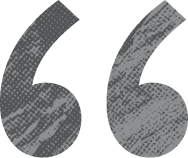 Asana has also helped streamline day-to-day workflows. All new project requests come through a single form integration, with fields for a brief description, contact details, due dates, and a project brief. This request is evaluated at a central weekly meeting and then assigned to team members in Asana. The ability to track progress in Asana, as well as the comments feature, have helped reduce the number of status check-in meetings both internally and with external developers.
It's all for Partners
Philip's UX team tracks the success of their solutions with KPIs such as sales increases, training video views in Google Analytics, and satisfaction scores. But how they collaborate with other Personnel teams contributes to a bigger objective to efficiently empower the business. As a well-oiled function, the teams can enable their Partners to do good work, keep costs low, and grow the business—together.