In football, winning a championship is the number one goal. Johannes Feldges, Head of Marketing and Brand at German football club Borussia Mönchengladbach likes to joke that it's his number one goal as well. After all, selling out games and driving merchandise revenue helps the club attract the best talent.
While Borussia Mönchengladbach, which is a member of Germany's Bundesliga league, has a loyal fan base and regularly fills their stadium to 95% capacity, Johannes saw opportunities to modernize the brand and engage with their fanbase even more. In early 2017, Johannes kicked off a rebrand for the 100+ year old club and began growing the marketing team from two people to 13.
With so many moving pieces for the rebrand and new teammates to manage, he quickly realized email didn't provide the visibility, structure, or planning support the team needed. Johannes needed a tool to centralize, organize, and manage the team's work in order to launch a successful rebrand.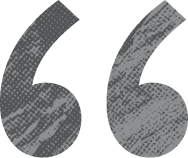 Searching for a solution to eliminate silos and centralize work
When Johannes began his search for a work management tool, he had a few key requirements in mind. The tool needed to:
Be flexible enough to manage different marketing workflows likes campaigns, creative production, events, and partnerships.

Make plans, individual responsibilities, and deadlines clear to keep everyone on the same page.

Improve collaboration with cross-functional partners like IT, merchandise, and media.

Be easy to use and intuitive to ensure that the team would quickly adopt this new way of working.
After testing out a few tools, Johannes chose Asana because it had all of the functionality his team needed and was intuitive to use like their favorite consumer-grade apps.
From managing the club's rebrand to their entire marketing plan
Johannes began using Asana to manage the club's complex rebrand. As the team began to track more of their work for the rebrand in Asana, they saw firsthand how easy it is to find information, see individual responsibilities and deadlines, and track progress. So they started to move more of their work, such as merchandise and advertising campaigns, into Asana.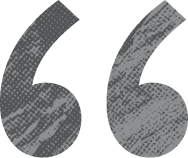 Today, the Borussia Mönchengladbach marketing team uses Asana to manage all of their marketing activities, including:
Marketing strategy: Beginning in 2019, the team began tracking their marketing strategy and overall plan for the year in Asana. This has helped everyone align on the key programs and initiatives, so everyone knows what work to prioritize.

Marketing campaigns: The team manages everything from major brand campaigns to small social campaigns for selling last-minute tickets. This ensures everyone on the team knows the projects in flight and what they're responsible for in order to launch on time.

Creative production: All requests for creative assets that appear on the club's website, social media accounts, advertisements, and other channels are managed in Asana. Now all requests are tracked in one place, so nothing falls through the cracks and the team can see where each asset stands in the production process.
Because the team can see all campaigns in flight, where they stand, and what everyone is working on, each teammate saves an average of 20 hours a month previously spent coordinating work and attending check-in meetings. With more time to focus on doing the work that matters, Johannes and his team have been able to shift their mindset from, "We just need to get this done" to "Let's optimize our marketing channels to drive more revenue."
The next phase: optimizing their channels to drive more revenue
For the next phase in their evolution, the marketing team is turning their attention to performance marketing. This includes everything from optimizing their website and improving the ecommerce experience to testing out new channels to engage with their loyal fans and game attendees. While this work won't be easy, Johannes, the marketing team, and their cross-functional partners feel confident that they can pull it off with Asana.