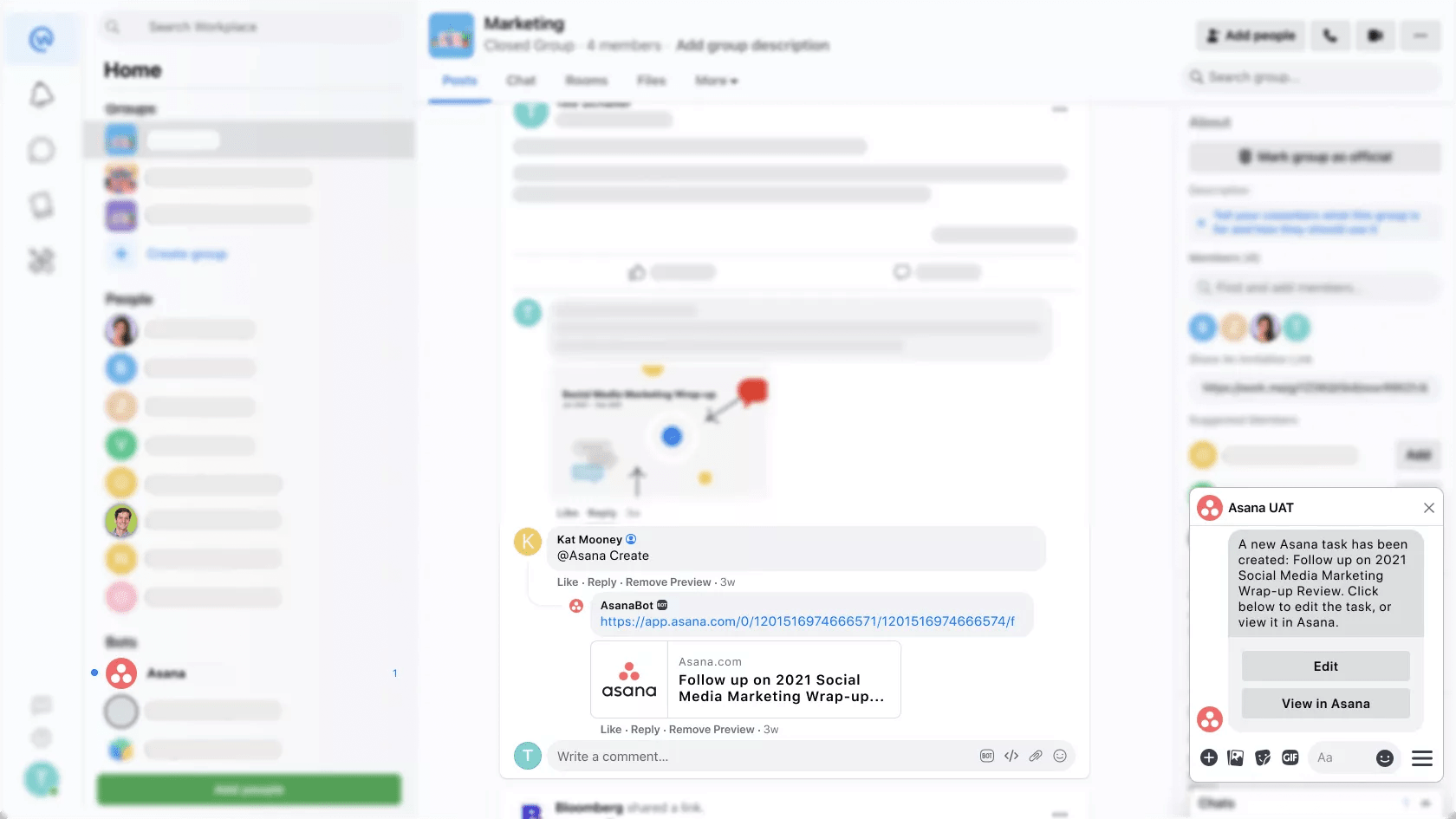 What is Workplace?
Workplace is an all-in-one business communication platform from Meta that securely combines chat, video, groups and your intranet with the work tools you already use. Think Facebook, but for your company.
Why Workplace + Asana
Whether you use Workplace for team communication or project status updates, streamline processes across platforms to save time and move work forward.
With Asana for Workplace, you can:
Make conversations actionable: Create Asana tasks right from Workplace posts, comments, or chat with the context you need to collaborate more easily with your teammates.

Take action on notifications: Get instantly notified of updates on your Asana projects and tasks directly in Workplace.

Stay informed with relevant updates: Link Asana projects in Workplace Groups to receive important status or milestone updates to ensure work stays on track.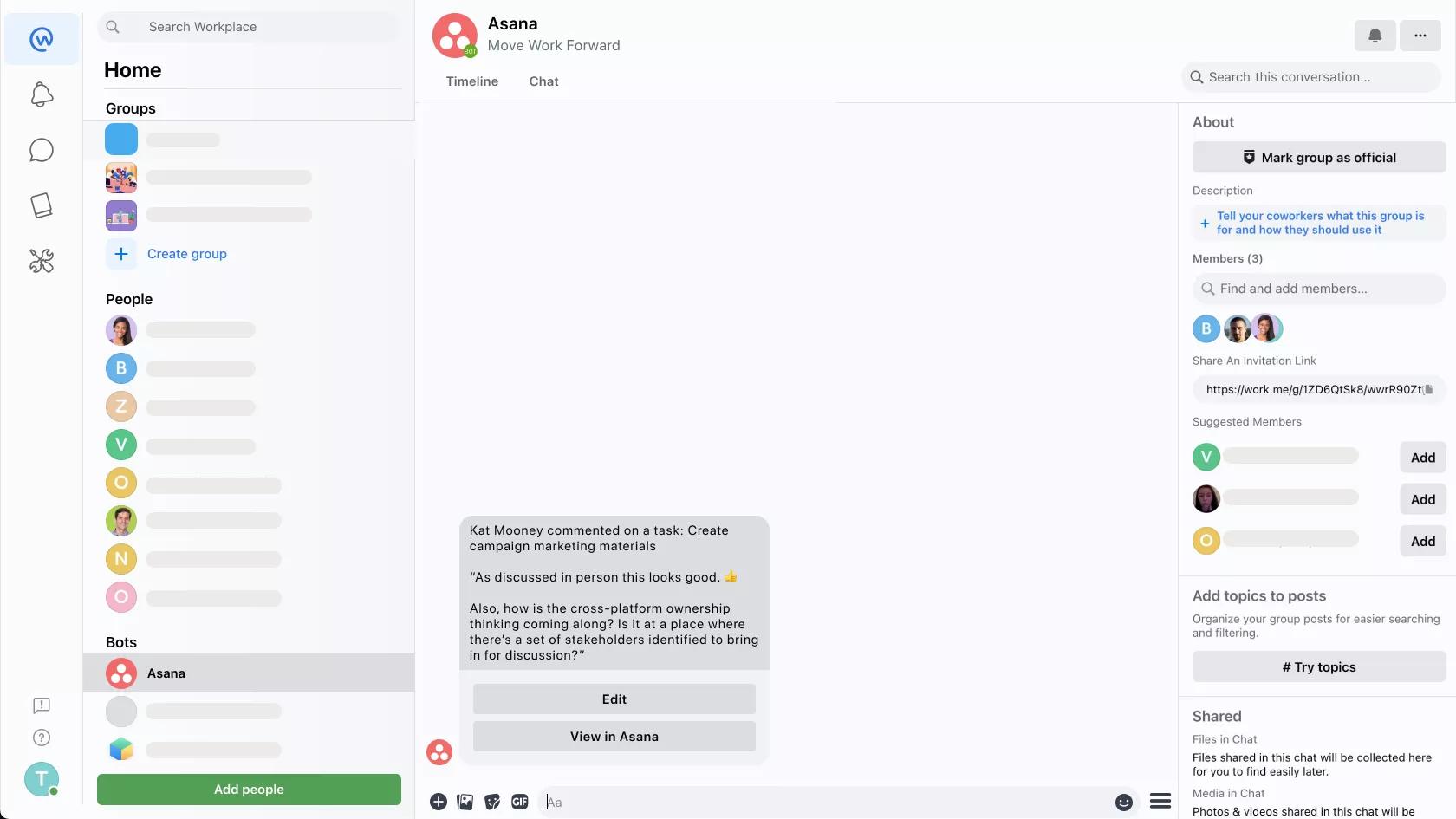 How to connect Workplace + Asana
For Workplace Admins, here's how to install the integration:
Visit the Asana listing on the Workplace Integrations Directory
On the Asana listing, click "Add to Workplace" to go through the installation flow
For Workplace Users, here's how to set up the integration:
Once the integration has been installed by your Admin, Workplace users can set up the integration for your own use by:
Find the Asana Bot in Chats or in the Bots section under "Home"
Click "Get started" to begin the login flow (in the case that "Get started" is absent, type "login" to the Asana chatbot to get started)
You will be prompted to sign in to your Asana account
Once logged in, you will be redirected to Workplace
Now you can use the Asana Bot to create tasks and receive personal notifications
Learn more and get support
To learn more about using the Asana for Workplace integration, visit the Asana Help Center.
If you have questions, feedback, or need support, contact the Asana Support team.
Collaborate effortlessly with Asana
From the small stuff to the big picture, Asana organizes work so teams know what to do, why it matters, and how to get it done. It's free to get started, simple to use, and powerful enough to run your entire business. Learn more about Asana today.