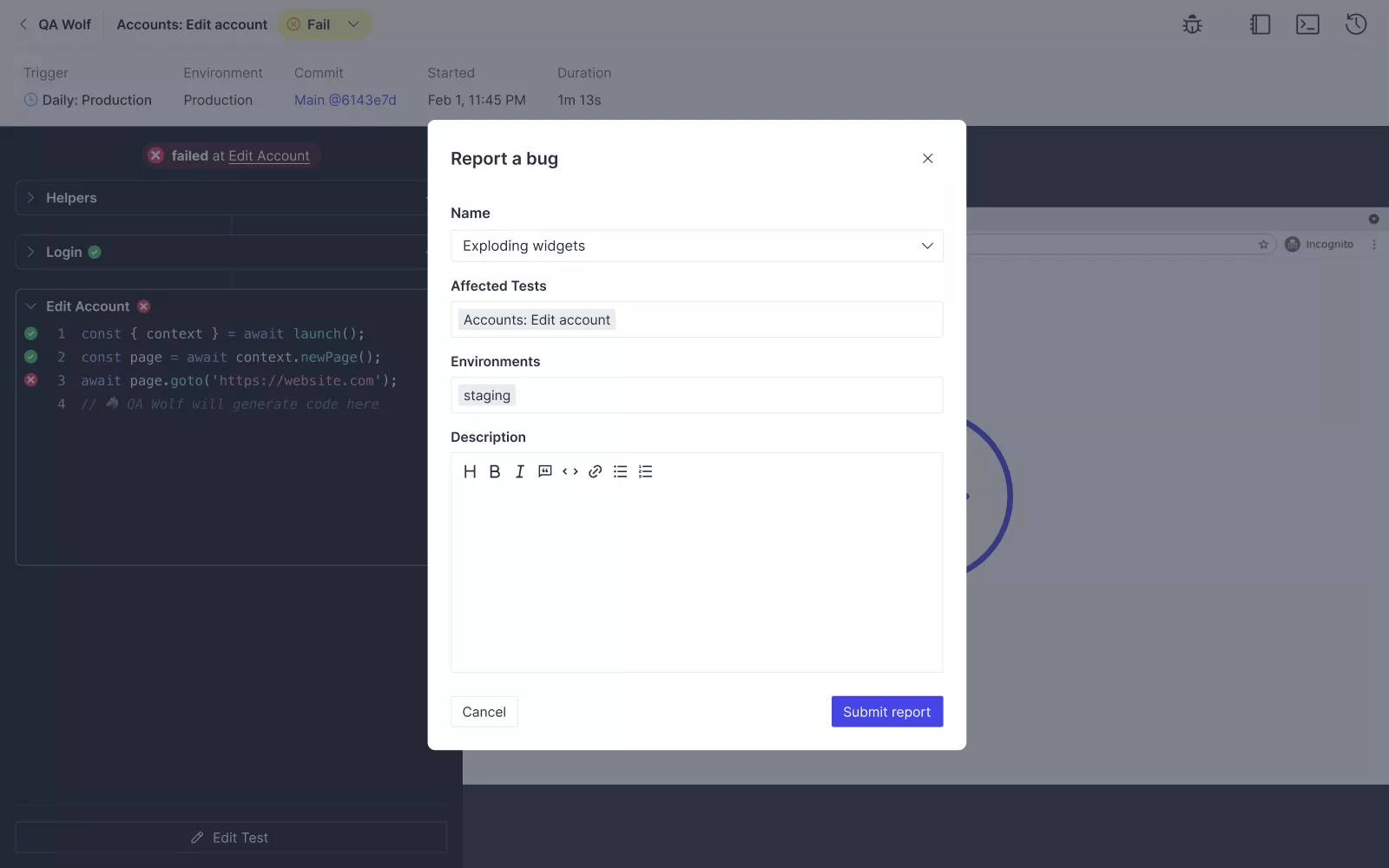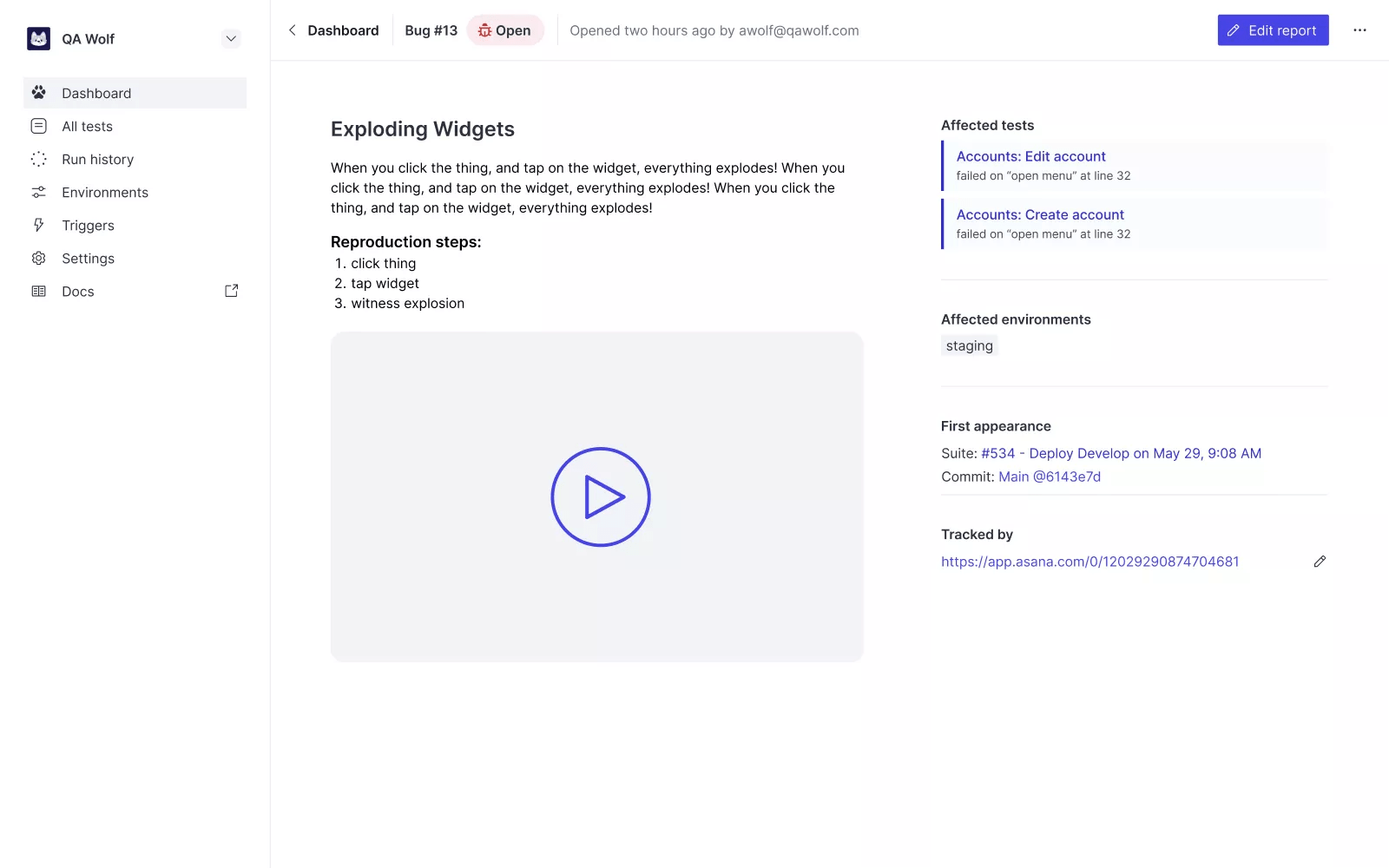 What is QA Wolf?
Get zero-effort automated quality assurance with QA Wolf—and sync your QA Wolf bug reports with your Asana projects. We get you to 80% coverage in four months — and keep you there — so your team can stay focused on shipping.
How to setup QA Wolf + Asana
Log in at https://app.qawolf.com
Go to the team settings page
Enable the Asana integration
Asana issues will be created when our team reports bugs.
Learn more and get support
To learn more about using the QA Wolf + Asana integration, visit https://qawolf.com
If you have questions, feedback, or need support, visit the QA Wolf Support page
Asana does not endorse or certify apps built by third-party developers. If you encounter inappropriate content or behavior, please report it here. Otherwise, please contact the app developer for support.
Collaborate effortlessly with Asana
From the small stuff to the big picture, Asana organizes work so teams know what to do, why it matters, and how to get it done. It's free to get started, simple to use, and powerful enough to run your entire business. Learn more about Asana today.