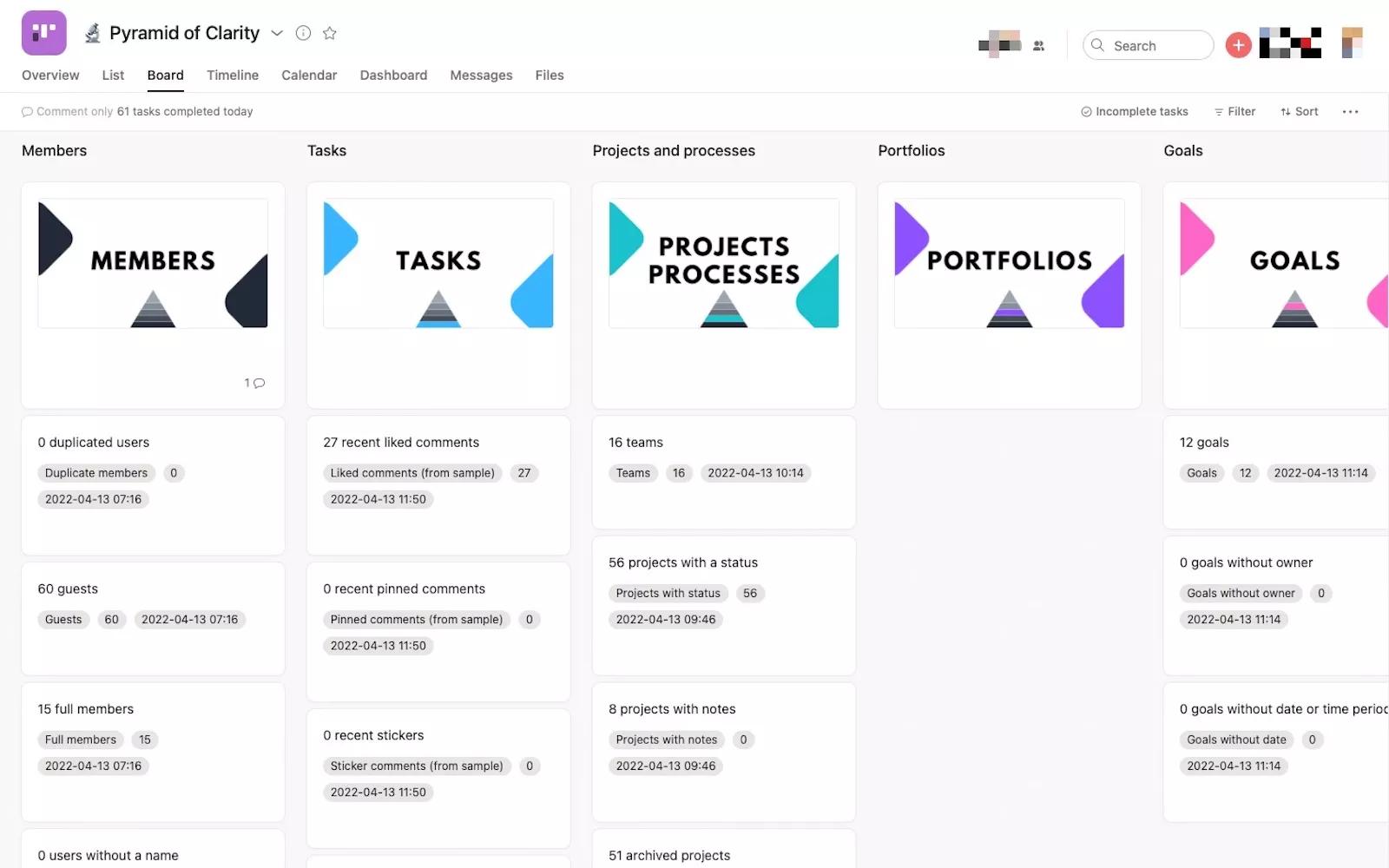 About Pulse
To go beyond the existing reporting, we created 4 complementary products in one:
Heartbeat collects data on your account daily and builds reports automatically.
Prescriptions automatically assigns actions to fix situation and improve clarity of data.
Custom checkups will run task searches and compare the results with given thresholds, to detect data inconsistencies.
History allows you to analyse the trends and progress of various metrics over time.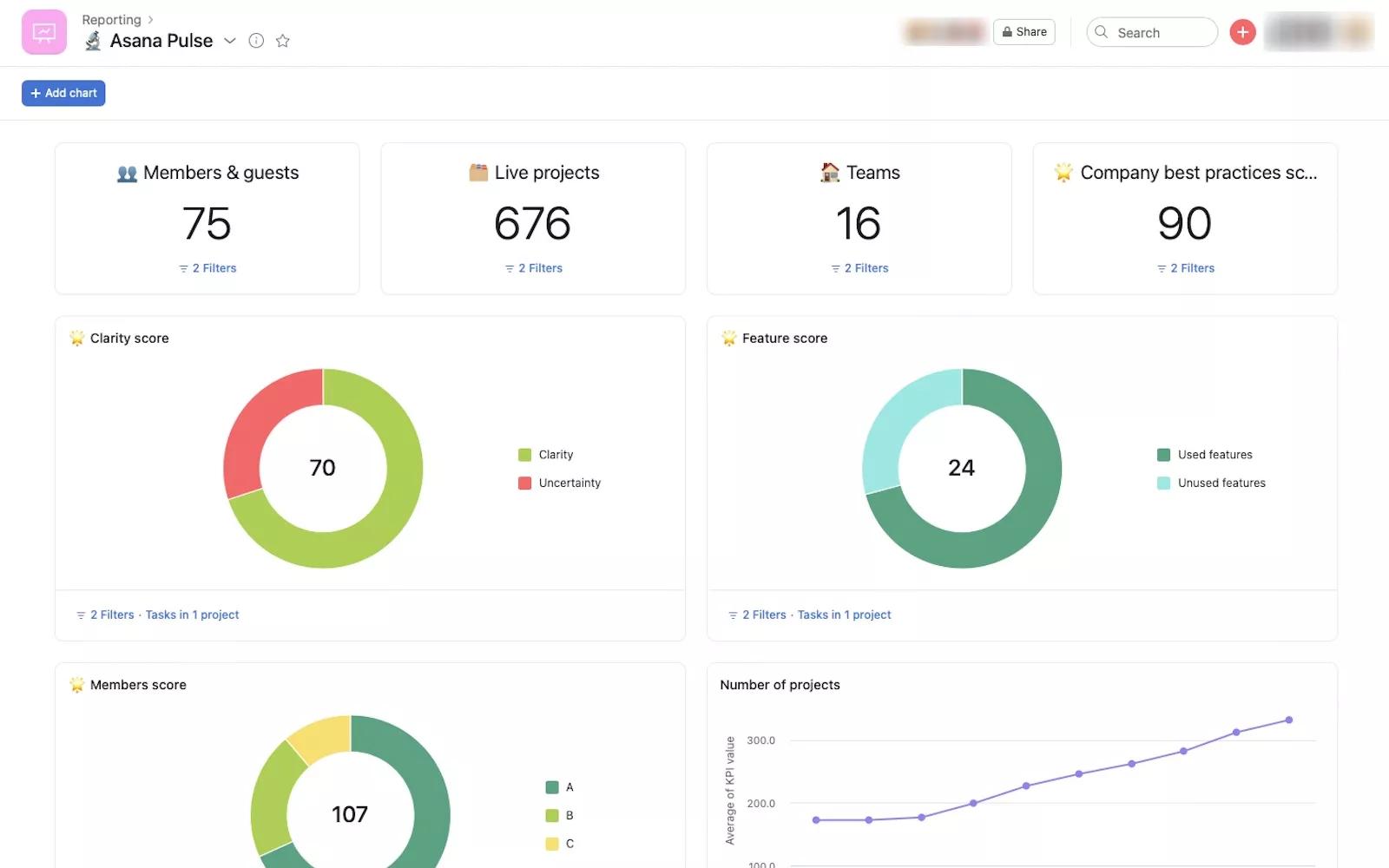 Check out our video tour here
Pulse setup instructions
The app must be installed by our team, contact us to start the process. Please contact our Support team via this link.
Contact Support
For additional support you can fill in this form.
Asana does not endorse or certify apps built by third-party developers. If you encounter inappropriate content or behavior, please report it here. Otherwise, please contact the app developer for support.
Privacy policy
To request our Privacy Policy please contact us here.
Collaborate effortlessly with Asana
From the small stuff to the big picture, Asana organizes work so teams know what to do, why it matters, and how to get it done. It's free to get started, simple to use, and powerful enough to run your entire business. Learn more about Asana today.