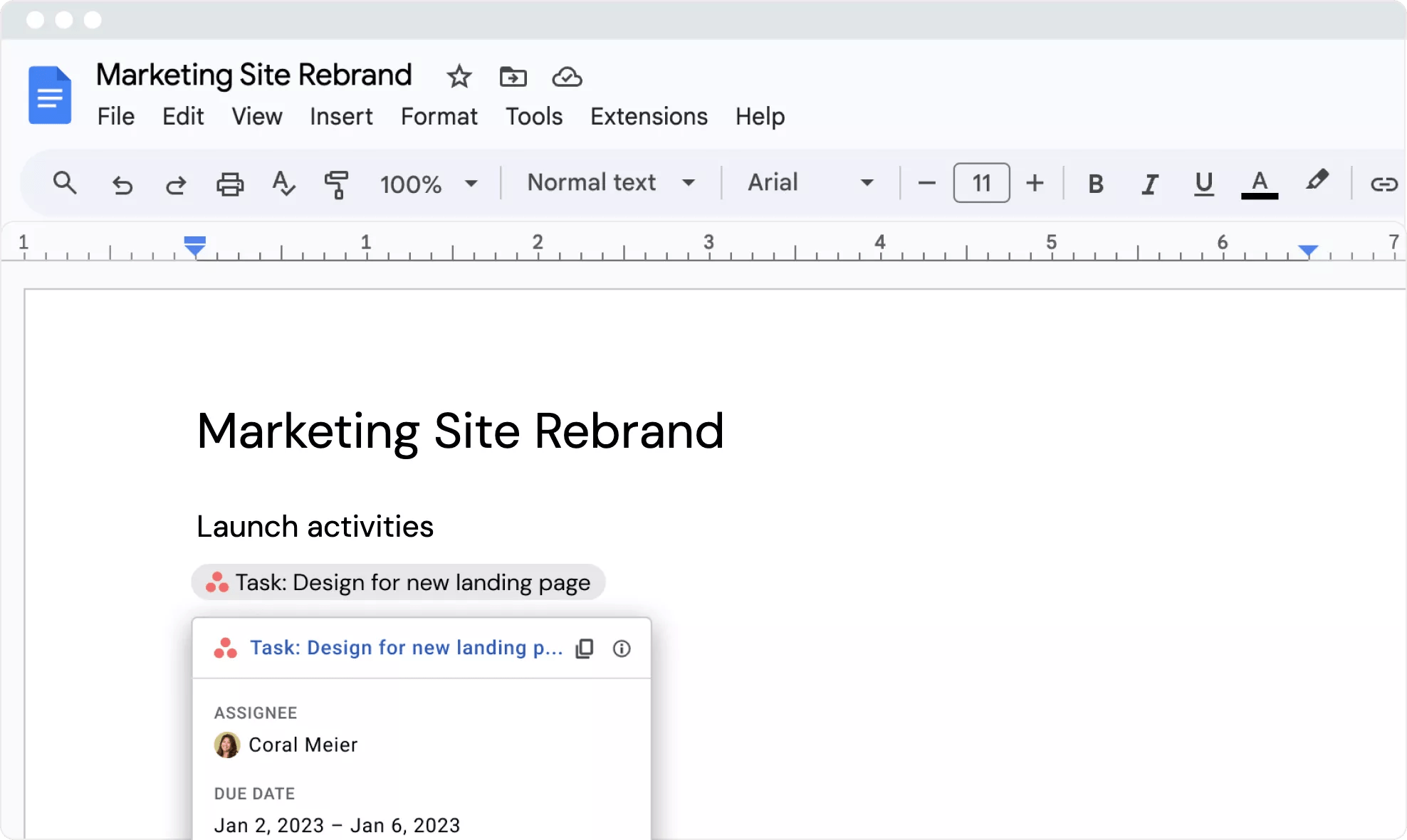 What is Google Docs?
Google Docs is an online word processor included as part of the Google Workspace productivity suite. Teams can collaborate seamlessly and connect with other Google apps online.
Why Google Docs + Asana?
The Google Docs + Asana integration helps teams stay aligned with contextual information, strategic objectives, and ongoing project execution as they do their work.
Using Google smart chips, teams can @-mention Asana tasks directly into a Google Doc to surface relevant data from Asana and maintain visibility on workflow progress.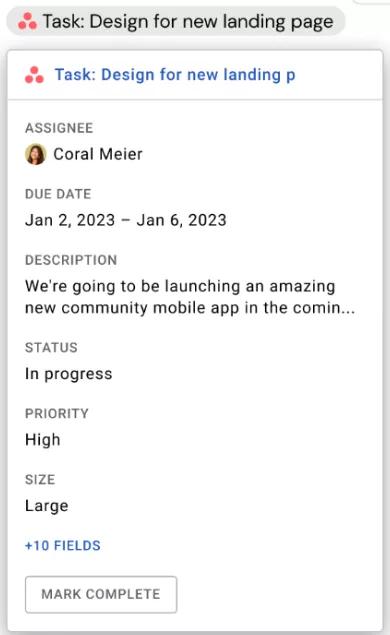 Coming later this year, teams will also be able to @-mention projects, status updates, goals, and sub-goals directly into Google Docs as well.
Here's how to set up the Asana for Google Docs integration, powered by smart chips:
Navigate to the Google Workspace Marketplace and install the Asana add-on
On the right side of your Google Doc, find the Add-on menu. Use Control + Shift + F to show the menu if it doesn't appear.
From the Add-on menu, select Asana and click Log In
Click Allow to grant permission to the Asana Add-on
Click Continue to confirm your email and complete the authentication process
Here's how to add Asana tasks as smart chips:
To replace an Asana task URL with a smart chip, paste the URL in a Google Doc and click the Tab button
Learn more and get support
To learn more about using the Google Docs + Asana integration powered by smart chips, visit this Help Center article in the Asana Help Center.
If you have questions, feedback or need support, contact the Asana Support team.
Collaborate effortlessly with Asana
From the small stuff to the big picture, Asana organizes work so teams know what to do, why it matters, and how to get it done. It's free to get started, simple to use, and powerful enough to run your entire business. Learn more about Asana today.