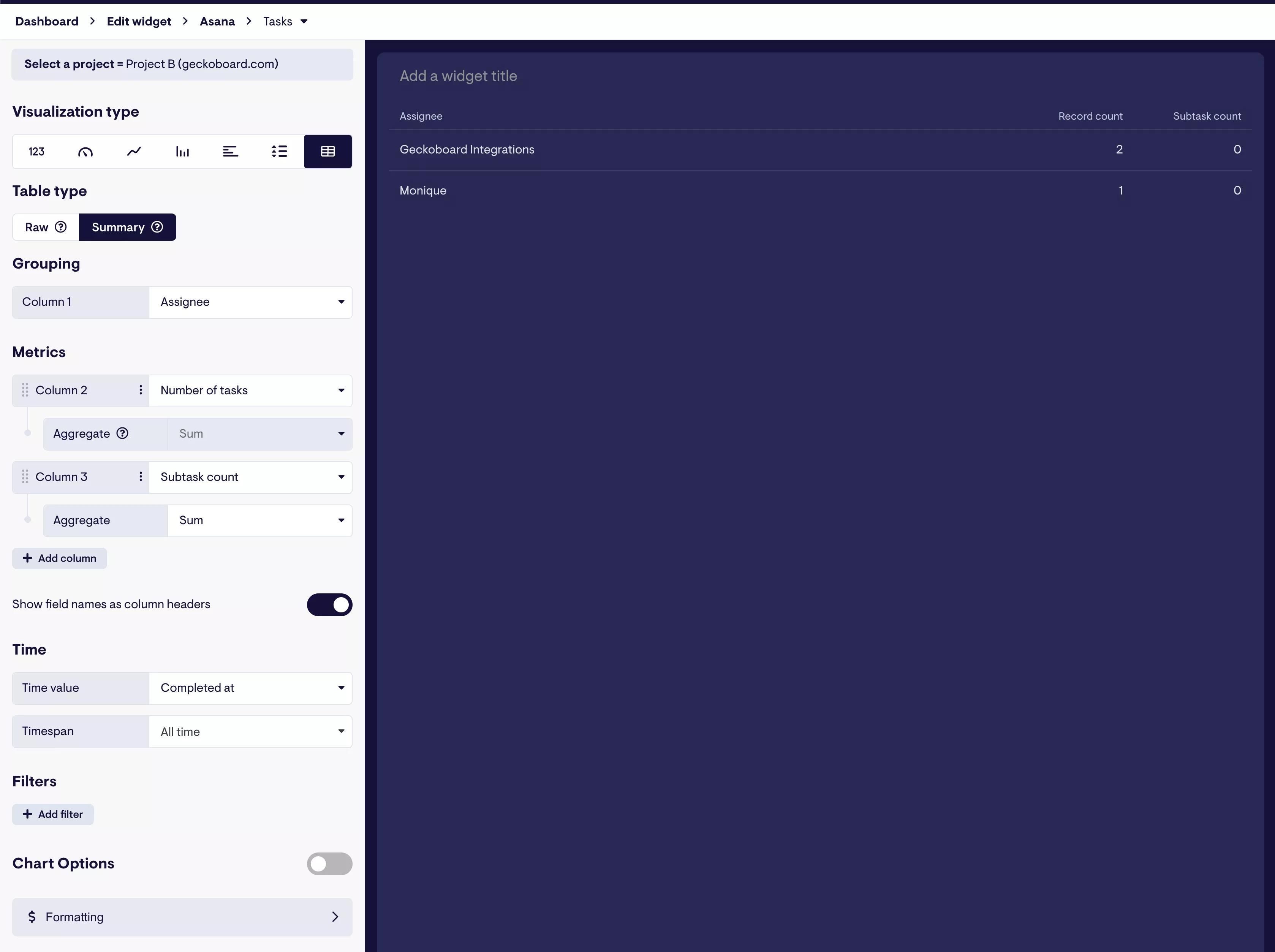 Why Geckoboard + Asana?
Allows mutual customers to display their Asana task data/metrics of their task progress on Geckoboard, along side their other important metrics they have on their dashboard.
We had lots of requests for Asana, this is the reason we built the integration.
Get Geckoboard + Asana
Signup to Geckoboard at https://www.geckoboard.com/try-geckoboard/
Add a new widget
Select Asana integration
Connect via oauth2
Once connected
Select your project
We pull up 200 pages of your tasks
Select a visualization and only of the data points we've pulled to display information about your Asana tasks.
Learn more and get support
To learn more about using the Geckoboard integration, visit the support page or email their team at support@geckoboard.com.
Geckoboard Privacy Policy
Please visit this page here
This app integration is built by a third-party developer. Asana does not warrant, endorse, guarantee, or assume responsibility for this integration. Contact the app developer for details and support.