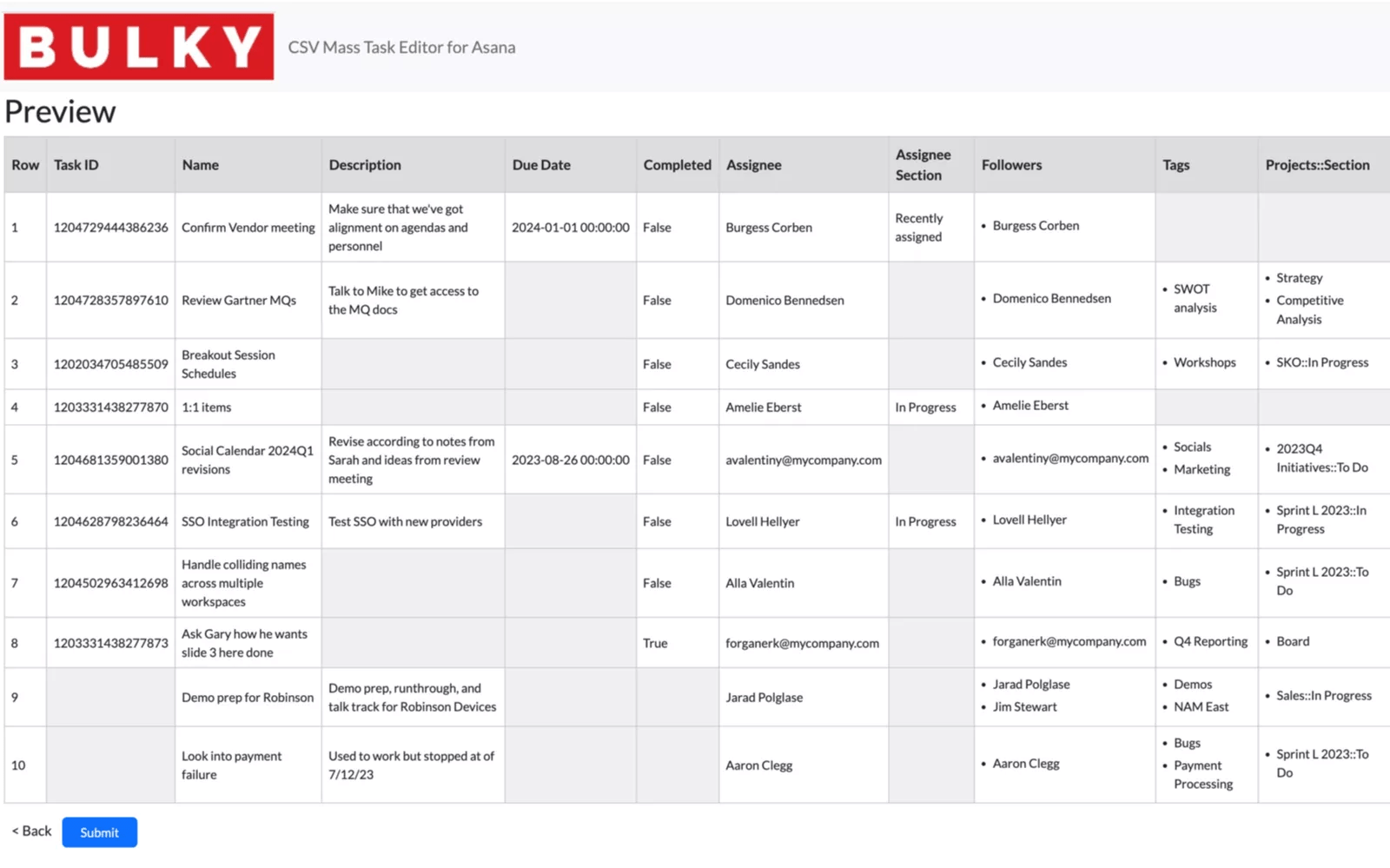 Why use Bulky?
Need to edit existing tasks in bulk from an Excel or CSV file? Bulky is a web-based tool for mass editing tasks in Asana via .CSV or .XLSX import. It works similarly to Asana's built-in CSV import tool except that you can use it not only to create new tasks but to update existing tasks as well.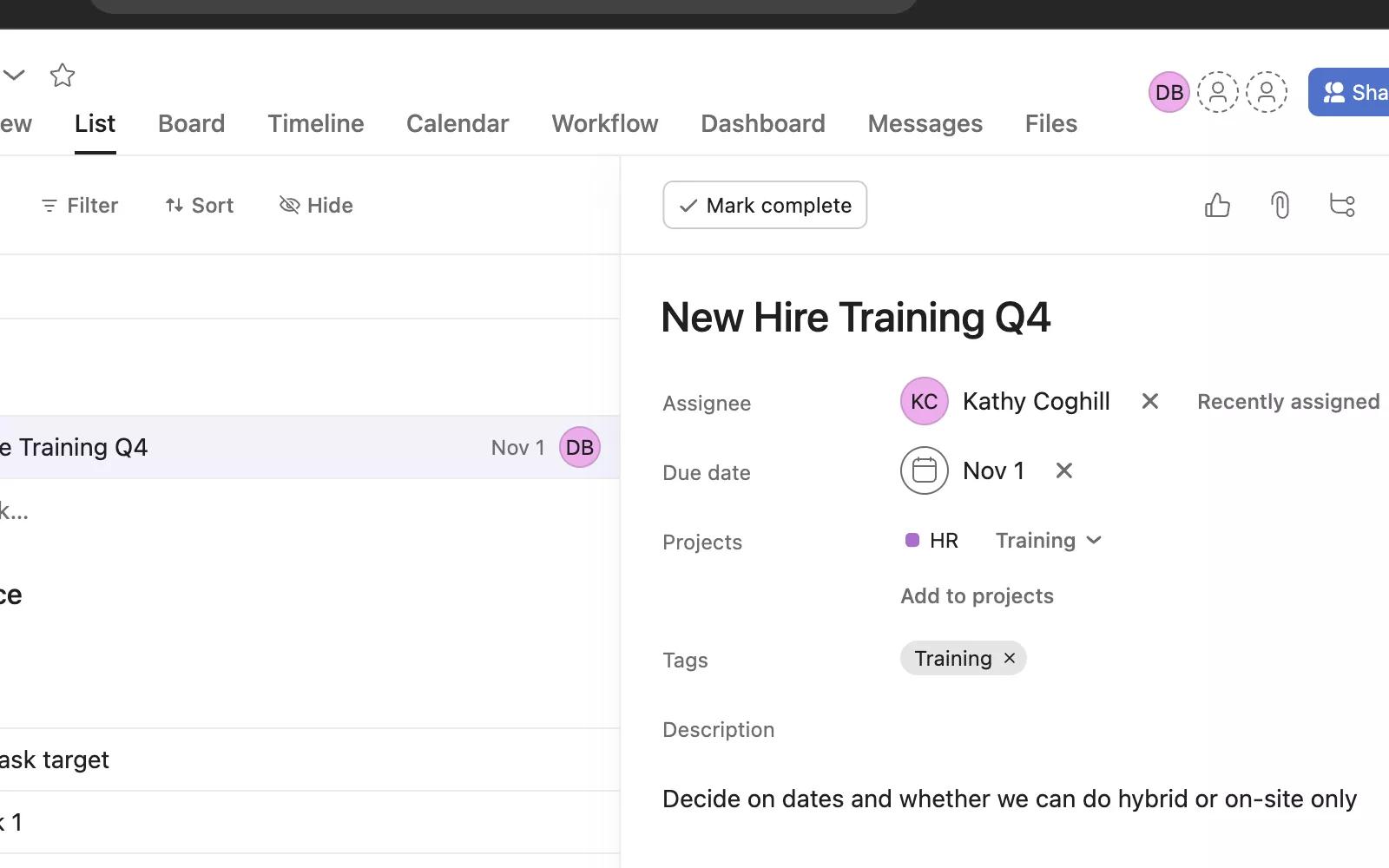 How it works!
1) Upload a CSV or Excel file with the tasks you want to edit or add. Before beginning, you may download a template that already contains a sample of 100 tasks already in your My Tasks List to make it easy to understand how to format your data.
2) Preview the changes about to be made and optionally download an "Undo File" which will let you revert any changes you're about to make.
3) Approve the previewed changes and submit the file for import. You will see results within a few minutes and your changes will go live in Asana.
We are constantly adding new functionality to Bulky. That said, visit (https://www.bulkyapp.com) to see its current list of capabilities.
Configuration Instructions
Install the app
Download a CSV or XLSX template to get started.
The downloaded template has up to 100 tasks from your My Tasks list.
You can make edits to existing tasks by specifying the Task ID or add new ones by omitting the Task ID.
After uploading a file with your changes/additions, you can preview your changes before submitting them. Before or after submission, you may download an "Undo file" which contains the original values for the tasks to be changed.
Note: New tasks created in the file will NOT be deleted when running the Undo file.
Bulky's Support
Please email support@bulkyapp.com if you run into any bugs or issues and we'll be happy to help.
Privacy Policy
Please visit this site to learn more.
Asana does not endorse or certify apps built by third-party developers. If you encounter inappropriate content or behavior, please report it here. Otherwise, please contact the app developer for support.
Collaborate effortlessly with Asana
From the small stuff to the big picture, Asana organizes work so teams know what to do, why it matters, and how to get it done. It's free to get started, simple to use, and powerful enough to run your entire business. Learn more about Asana today.