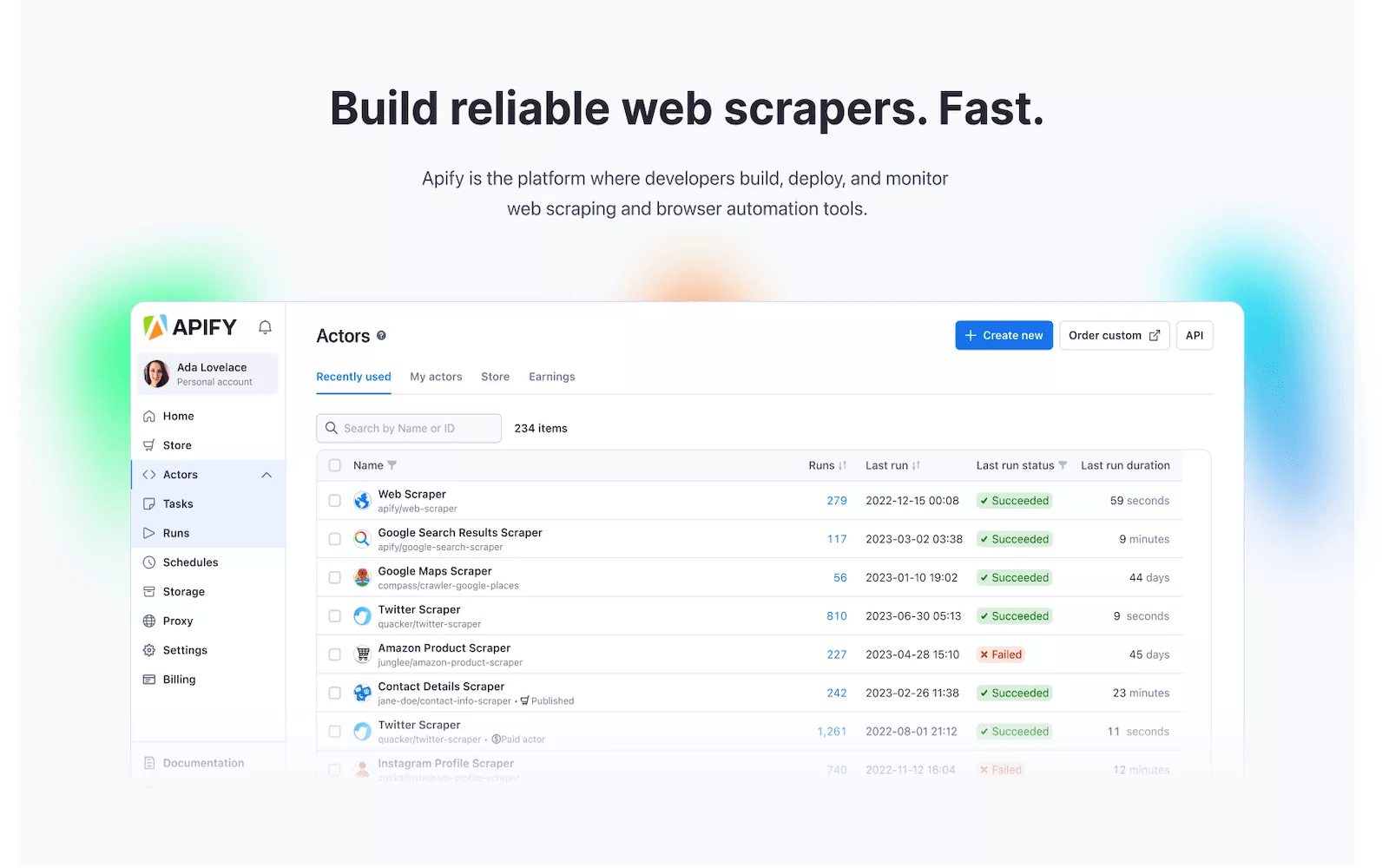 What is Apify?
Apify is the platform where developers build, deploy, and monitor web scraping and browser automation tools.
Why Apify + Asana?
Apify provides easy access to compute instances (Actors), convenient request and result storages, proxies, scheduling, webhooks and more, accessible through a web interface or an API. The Actors can run for a few seconds, hours or even infinitely. An actor can perform anything from a simple action such as filling out a web form or sending an email, to complex operations such as crawling an entire website and removing duplicates from a large dataset.
Unlike other tools, Apify provides excellent integrations for other services. You can download extracted data in various structured formats like CSV, JSON, XML, or Excel. You can connect scrapers running on Apify with another platforms to integrate them with your workflows.
How to connect Apify + Asana
Create an account (only email and password is needed).
The basic account is free.
Learn more and get support
To learn more about using the Apify + Asana integration, visit Apify.
If you have questions, feedback, or need support, visit the Apify Support page.
Asana does not endorse or certify apps built by third-party developers. If you encounter inappropriate content or behavior, please report it here. Otherwise, please contact the app developer for support.
Collaborate effortlessly with Asana
From the small stuff to the big picture, Asana organizes work so teams know what to do, why it matters, and how to get it done. It's free to get started, simple to use, and powerful enough to run your entire business. Learn more about Asana today.