There's a reason celebrities like Alicia Keys, Reese Witherspoon, and Kate Hudson, have embraced the Mirror, which allows people to create a nearly invisible interactive gym in their homes by streaming fitness content through a tech-powered mirror. Brynn Putnam, a former professional ballerina for the New York City Ballet, founded Mirror because she believed everyone should have convenient access to fitness.
When Brynn first launched Mirror, the company was using a hodgepodge of different tools for managing projects and tasks, resulting in:
Challenges coordinating work across different functions

No source of truth

Too much time spent on work about work
According to Brynn, "It was chaos." Brynn needed an all-in-one solution to manage projects and tasks across her team of 75—and counting.
Streamlining cross-functional work
Today, Asana has become a single source of truth for Mirror. Each Mirror team uses the tool to do everything from tracking customers to collaborating with partners, l enabling them to do their best work more effectively.
The sales team can now keep track of customers throughout their lifecycles and ensure that communication does not fall through the cracks.

The supply chain team is able to keep tabs on orders and seamlessly collaborate on syndication documents involving Mirror's manufacturers.

The partnership team can now transparently and professionally interface with its partners—including lululemon athletica and many Fortune 500 companies-—through a single point person.

The content team is able to manage assets from concept to launch. One Mirror campaign project might involve the production team responsible for photo creation, the fitness team responsible for creating trainer videos, the design team responsible for crafting the design UI, and the creative team responsible for retouching creative assets.
Because of Asana's flexibility, teams are able to work cross-functionally and integrate work from the same central work management system.
Establishing rules of engagement
While rolling out Asana to the team, Brynn and team established rules of engagement to ensure that everyone was aligned on how to use different workplace tools effectively. Slack is used for quick questions and status updates, Asana for managing projects and tasks, and email only for external communication and setting up meetings.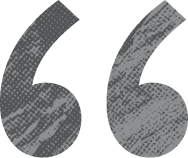 Brynn and team also crafted Asana conventions so that everyone can focus on the work at hand instead of wondering how to use the tool. For example, they established norms for naming tasks and attaching documents, as well as for assigning tasks. Before assigning a task, team members are also encouraged to use the task description to explain why they've assigned a specific due date. This helps assignees get up to speed quickly by knowing how important the task is. It also boosts their confidence that the due date has been selected thoughtfully.
Reducing work about work
By creating one source of truth for all work, Brynn and her team can spend their time on what really matters. Since adopting Asana, Mirror has eliminated all internal email. Brynn estimates that senior leaders at Mirror save approximately three to four hours each day. When someone on the team receives an important document by email, he or she moves the conversation to an Asana task and adds the relevant people as followers. This increases clarity in terms of who the Directly Responsible Individual (DRI) is and what the next steps are.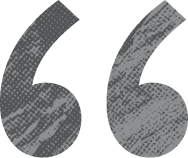 Now that Mirror has created a single source of truth that enables the team to coordinate work more effectively and reduce work about work, it is in good shape to scale. As Mirror looks to double its team in the next year, it will use Asana to continue executing its mission.