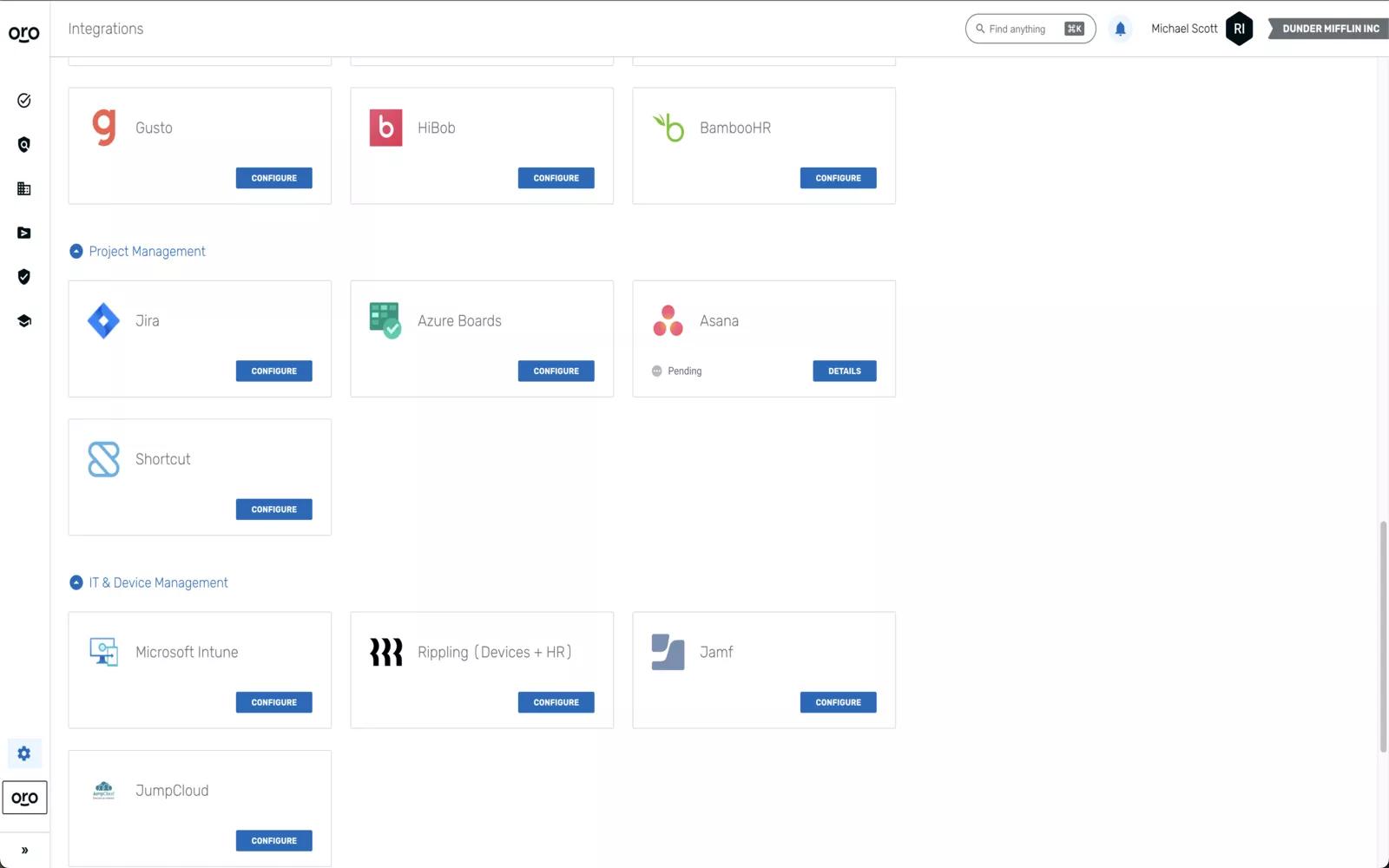 Why Thoropass + Asana?
Thoropass offers an expert-built compliance solution that takes the pain out of achieving SOC 2, ISO 27001, HIPAA, GDPR, and more. With an industry-leading feature set and integrated audit experience, Laika delivers scalable, customized compliance programs without the headache.
By integrating with Asana, Laika users collect and monitor key data required by regulators, auditors, customers, and partners. The integration automates the ability to stay continually compliant over time.
How to connect Thoropass + Asana?
App setup instructions: Here's how to set up the integration:
Log into the Thoropass application.
Navigate to Settings > Integrations.
Click on the Asana card.
Complete the guided integration flow.
Other submission notes: the privacy links are protected with a password. password: vzx7apa8gyn-bjv3vhn those urls are protected because the organization is going through a rebranding process. the links will be public as soon as the rebranding is official.
Learn more and get support
To learn more about using the XXXX + Asana integration, visit [this page][company_page](https://thoropass.com/talk-to-an-expert/).
Asana does not endorse or certify apps built by third-party developers. If you encounter inappropriate content or behavior, please report it here. Otherwise, please contact the app developer for support.
Privacy Policy
Please check out the integration's policy here.
Collaborate effortlessly with Asana
From the small stuff to the big picture, Asana organizes work so teams know what to do, why it matters, and how to get it done. It's free to get started, simple to use, and powerful enough to run your entire business. Learn more about Asana today.