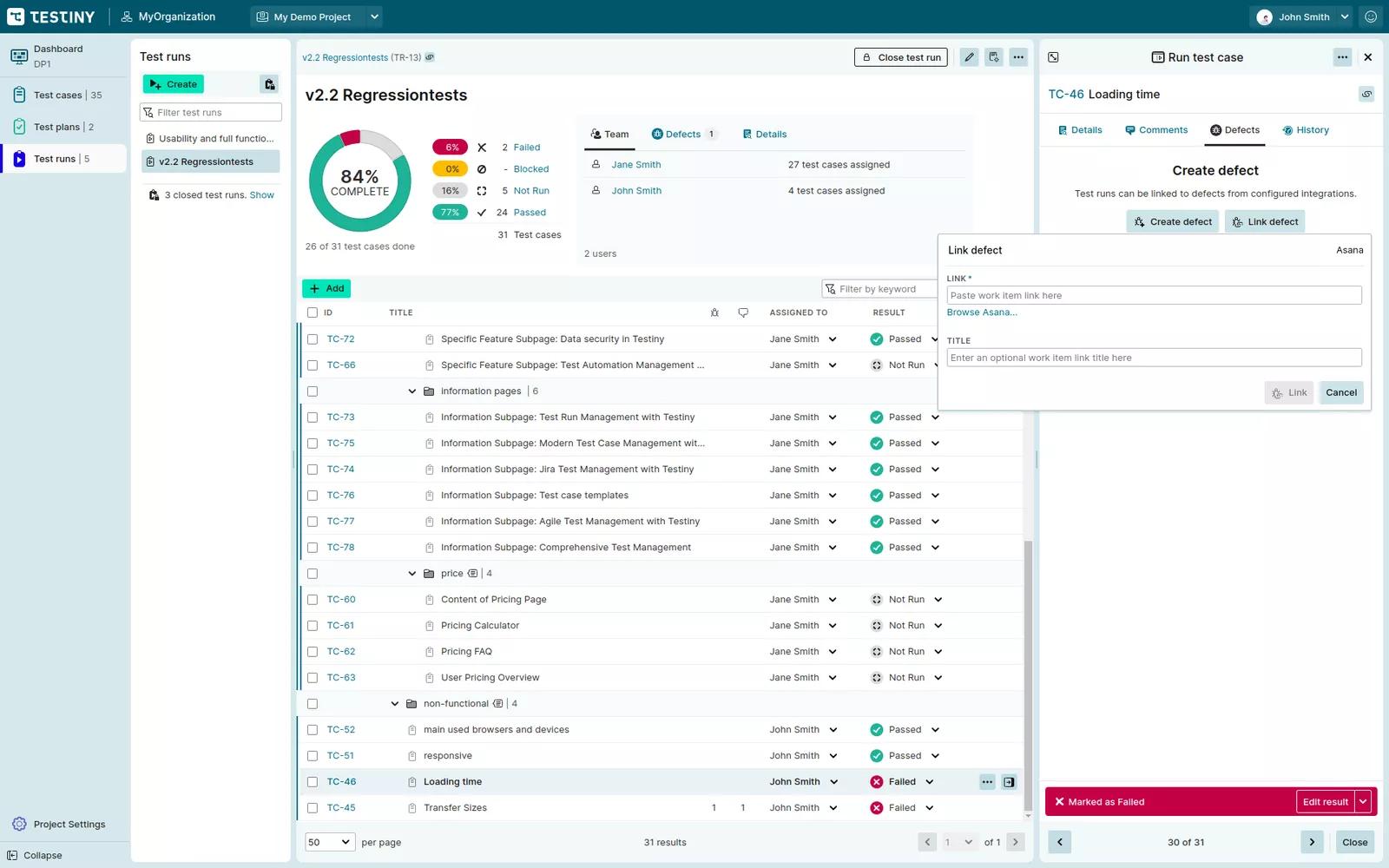 What is Testiny?
Testiny is a powerful and modern test management software for manual and automated tests.
Testiny integrates with Asana to connect defect and requirements management with your testing efforts.
The integration with Asana allows users to create new issues from within Testiny or link existing Asana issues. Issues can be added to test cases, test runs, or test results.
The integration allows users to create and link issues as requirements to test cases in Testiny, or as defects during testing to directly link them to the corresponding test result or test run.
The linked Asana issues can be viewed in Testiny and can also be included in test-run reports.
How to connect Testiny + Asana?
You can create an organization at Testiny for free: https://app.testiny.io/signup
The documentation for setting up an Asana integration can be found here: https://www.testiny.io/docs/integrations/issue-trackers/asana. Check it out!
Learn more and get support
To learn more about using the Testiny + Asana integration, fill out this form.
Privacy Policy
Visit this site).
Asana does not endorse or certify apps built by third-party developers. If you encounter inappropriate content or behavior, please report it here. Otherwise, please contact the app developer for support.
Collaborate effortlessly with Asana
From the small stuff to the big picture, Asana organizes work so teams know what to do, why it matters, and how to get it done. It's free to get started, simple to use, and powerful enough to run your entire business. Learn more about Asana today.