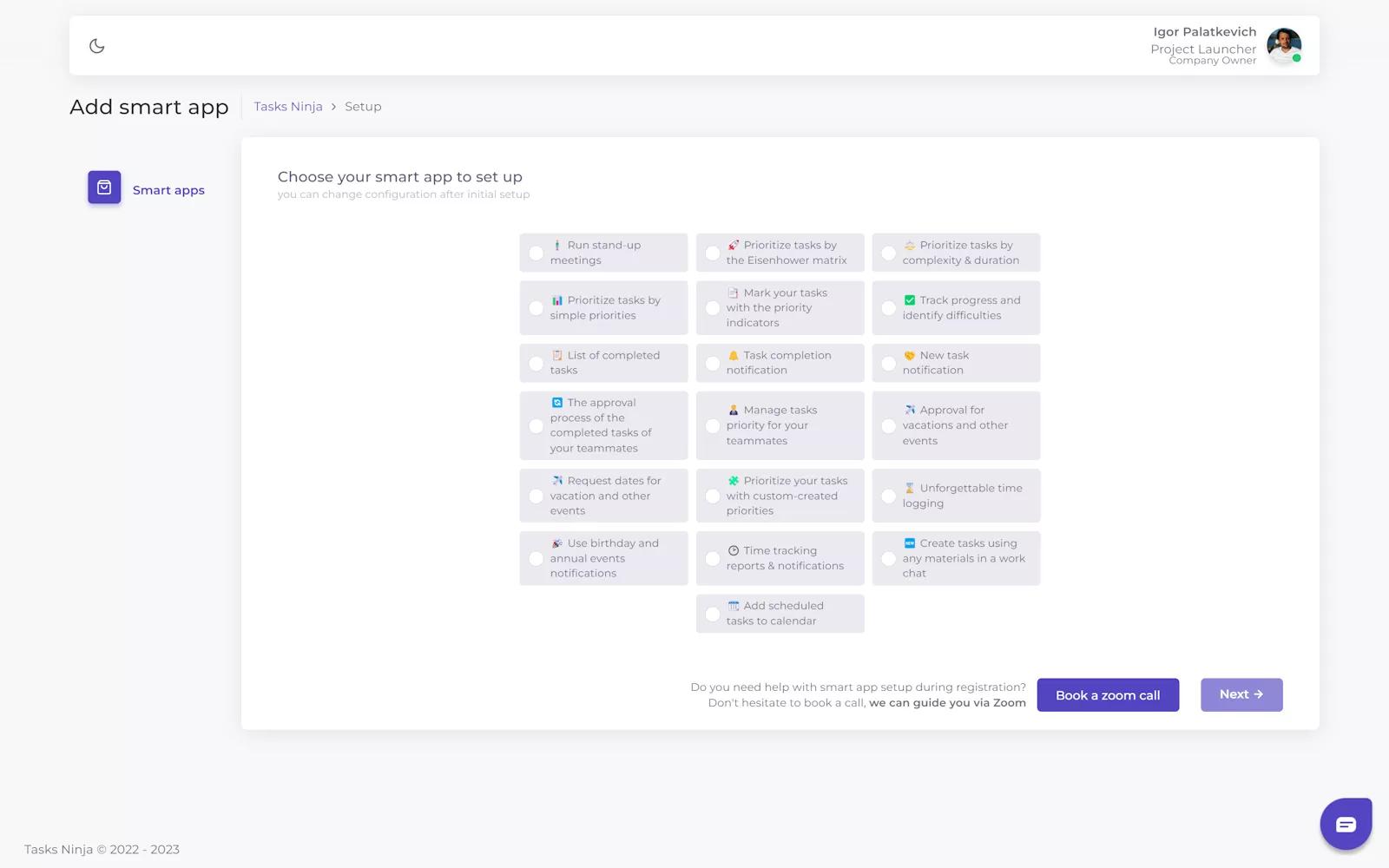 What is Tasks Ninja?
Tasks Ninja is a platform of smart apps designed to increase productivity and bring work with tasks closer to team communication by integrating your work chat with Asana 19 smart apps cover a lot of areas of everyday work activities such as stand-up meetings using actual tasks from Asana, creating tasks from group chat communication, integration with Google Calendar and much more.
How to connect Tasks Ninja + Asana?
Navigate to the product website: https://tasks.ninja

Enter the credentials to the test account:
To access the Board with info: Miro board link: https://miro.com/app/board/uXjVMmBmaQk=/ Password: asanateam
Learn more and get support
To learn more about using the Tasks Ninja + Asana integration, visit this page.
Privacy Policy
Check out this site for more information
Asana does not endorse or certify apps built by third-party developers. If you encounter inappropriate content or behavior, please report it here. Otherwise, please contact the app developer for support.
Collaborate effortlessly with Asana
From the small stuff to the big picture, Asana organizes work so teams know what to do, why it matters, and how to get it done. It's free to get started, simple to use, and powerful enough to run your entire business. Learn more about Asana today.