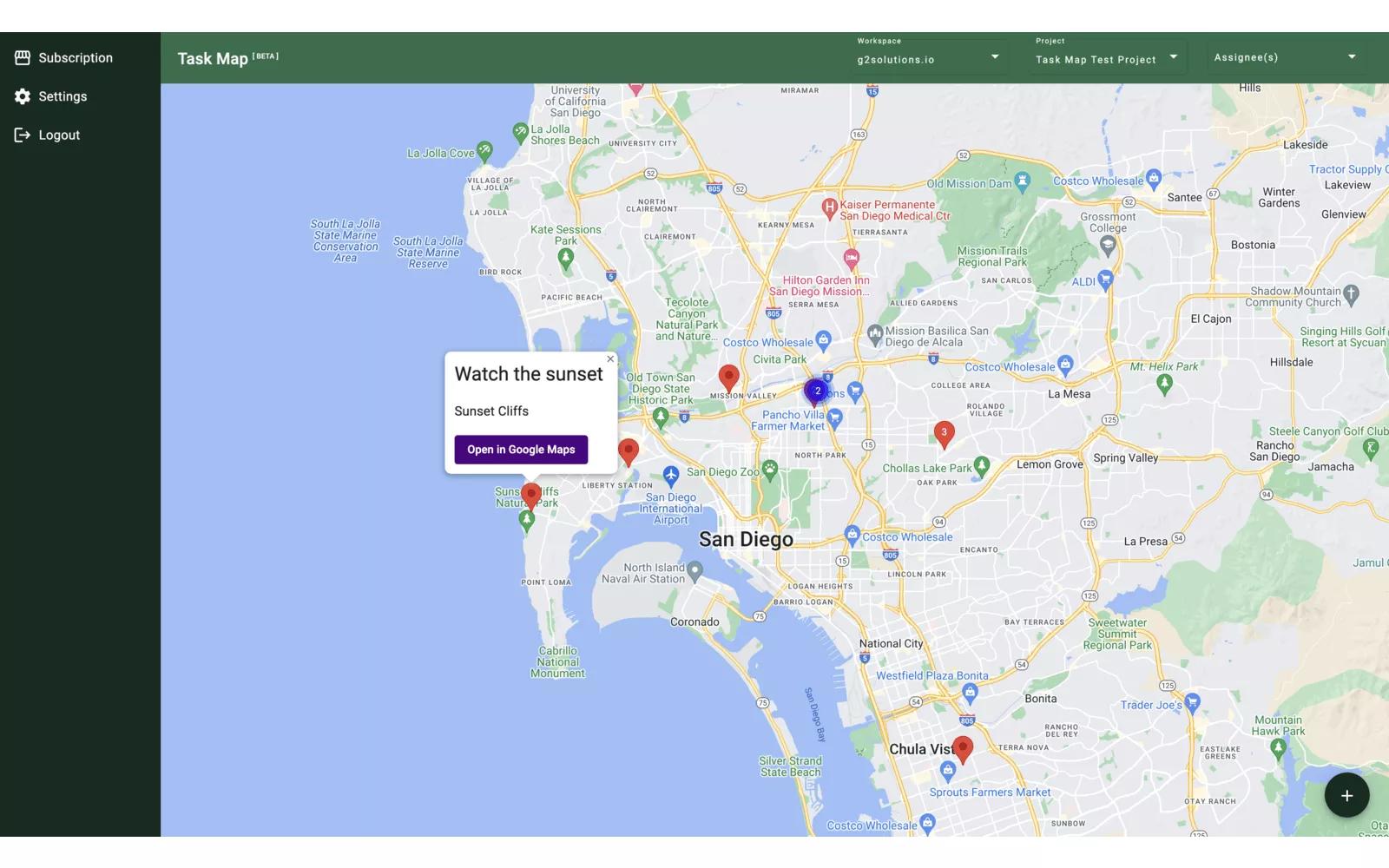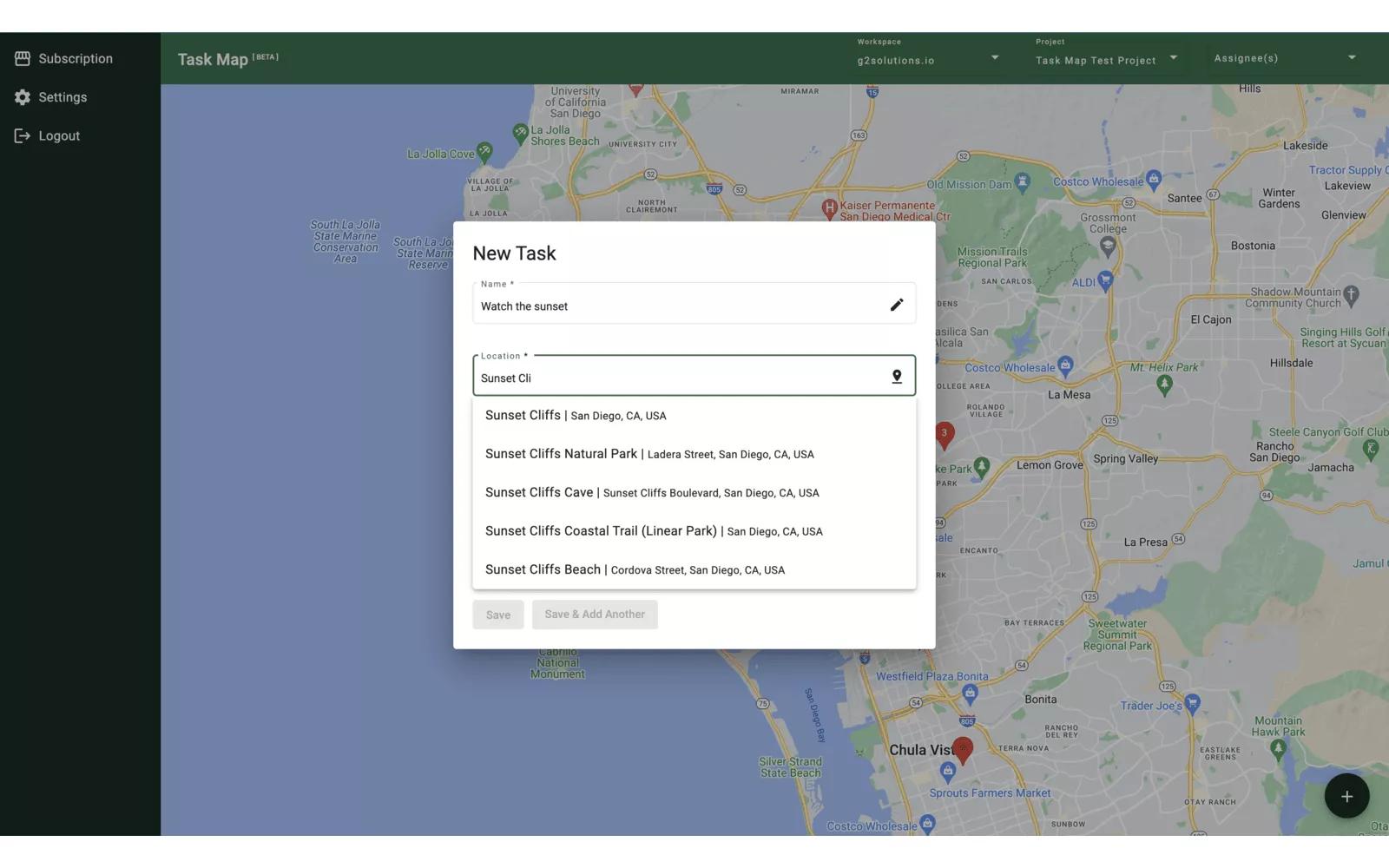 What is Task Map?
Task Map is the perfect solution for those who need to keep track of locations when managing tasks on Asana. With this app, you can easily add and view locations for all your tasks on a single map, without the hassle of copy/pasting links or searching for addresses. The extension adds a location input field to your task details page, and tasks with existing locations are displayed with a convenient widget showing all the details you need. Developed by G2 Solutions, LLC, Task Map is designed to provide exceptional value and empower you to achieve more with Asana.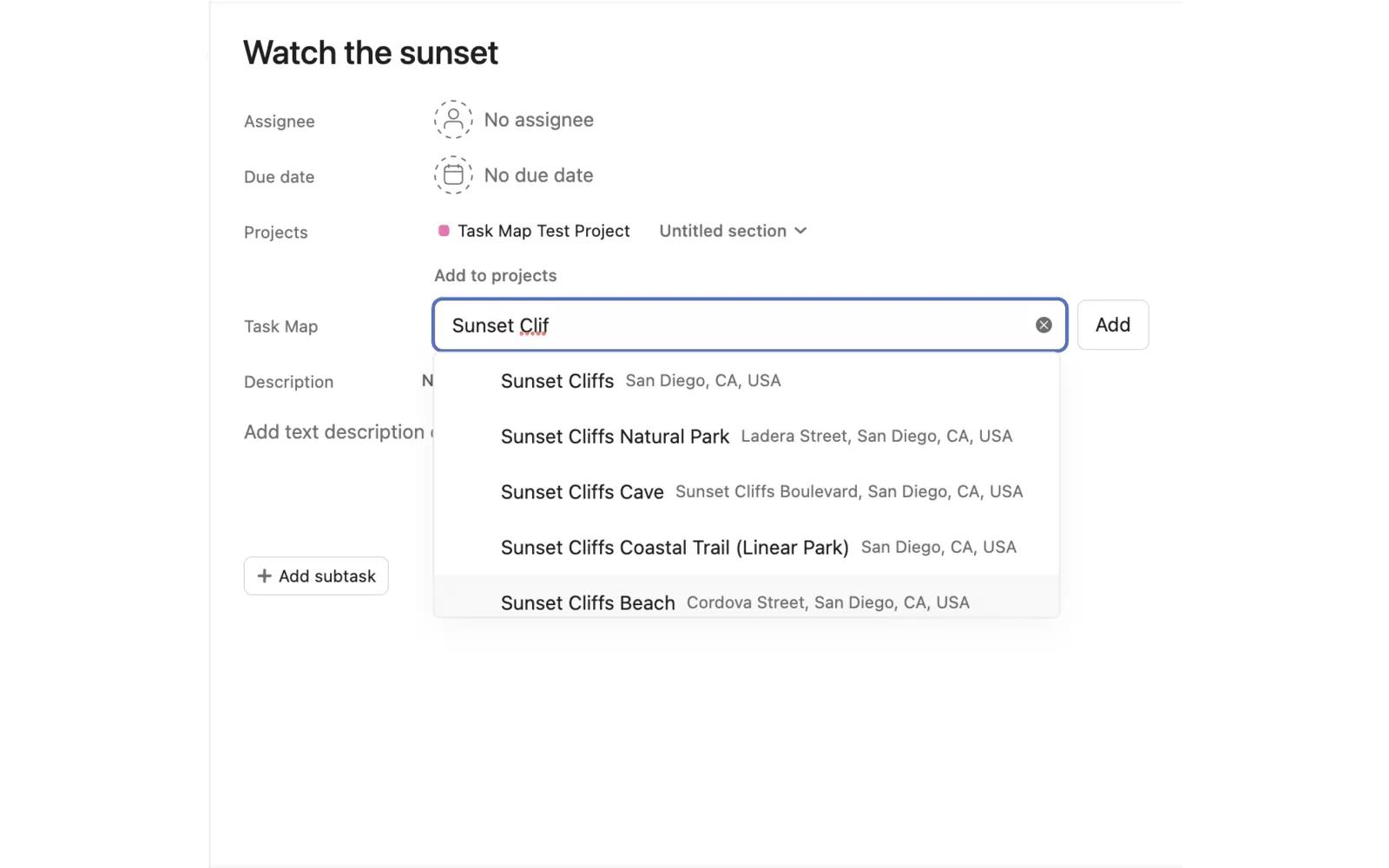 How to connect Task Map + Asana?
Install the Task Map app in your Asana project.
Add a location to one of your tasks in Asana.
Click on the location widget in the task to activate the Task Map app.
You will be redirected to the Task Map login page. Sign in using Asana Connect with your Asana account.
If this is your first time using the app, you will be prompted to start a free trial of the app (no credit card required).
Once you sign up for the free trial, you will be taken to the Task Map dashboard.
Learn more and get support
To learn more about using the Task Map + Asana integration, visit Task Map.
If you have questions, feedback, or need support, visit the Task Map Support page.
Asana does not endorse or certify apps built by third-party developers. If you encounter inappropriate content or behavior, please report it here. Otherwise, please contact the app developer for support.
Collaborate effortlessly with Asana
From the small stuff to the big picture, Asana organizes work so teams know what to do, why it matters, and how to get it done. It's free to get started, simple to use, and powerful enough to run your entire business. Learn more about Asana today.