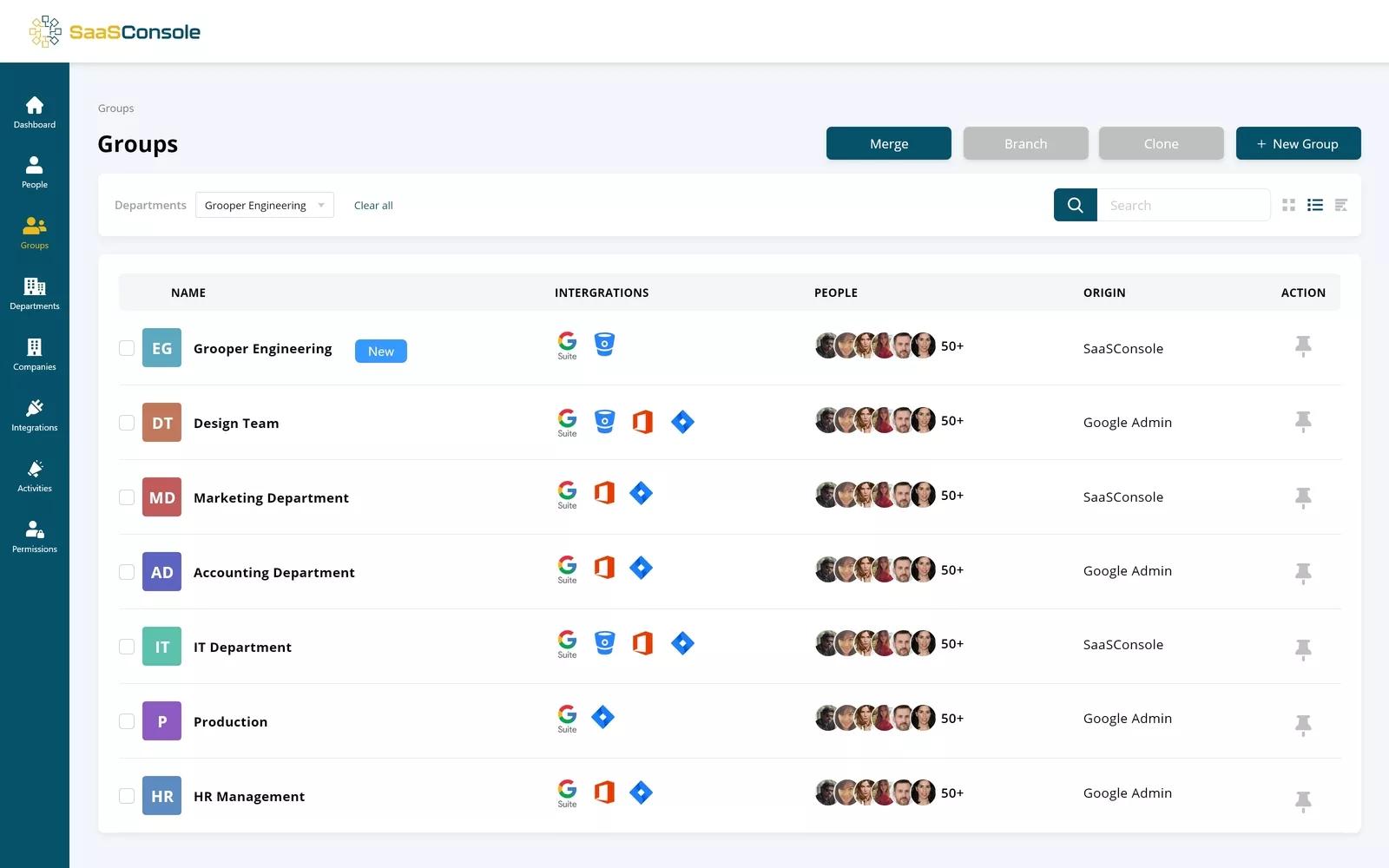 What is SaasConsole?
SaaSConsole automates the tedious process of onboarding, offboarding, and team/project management.
Why SaasConsole?
By integrating Asana in SaaSConsole, admins should be able to:
Manage teams and projects in your workspace
Assign user roles
How to connect SaasConsole + Asana?
Go to Integrations page. Click "Connect" under the Asana integration card
Login using the Asana OAuth
Choose an organization you will connect
Double check if the status connection is healthy (there is a green checkmark when it is connected successfully)
How to add asana to SaaSConsole groups
Go to groups page and then click any group available
On this new page, click "Add Integration". Click Asana on the next page
On this page, you can now add an Asana Team that is available from your connected Asana organization
Learn more and get support
If you have questions, feedback, or need support, visit SaasConsole.
Privacy Policy
Asana does not endorse or certify apps built by third-party developers. If you encounter inappropriate content or behavior, please report it here. Otherwise, please contact the app developer for support.
Collaborate effortlessly with Asana
From the small stuff to the big picture, Asana organizes work so teams know what to do, why it matters, and how to get it done. It's free to get started, simple to use, and powerful enough to run your entire business. Learn more about Asana today.