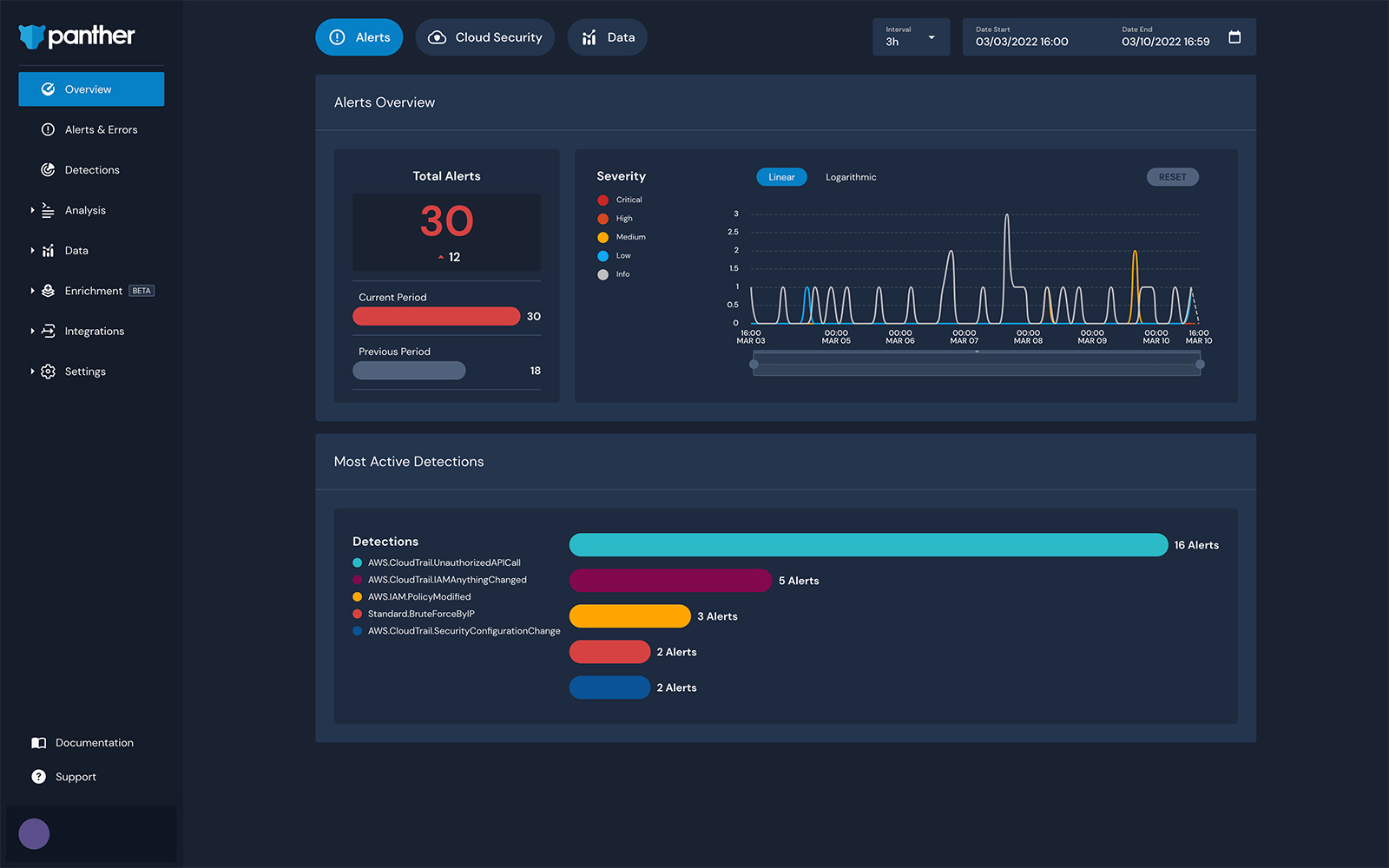 What is Panther?
Panther alleviates the pain of traditional Security Information and Event Management (SIEM) with detection-as-code, a robust security data lake, and huge scalability with zero-ops.
Why Panther + Asana
Panther is a SIEM solution that allows teams to easily collect, analyze, and alert on Asana Audit Logs, which capture security and compliance related changes in your Asana account. If anything of interest is identified in Asana Audit logs, or in any other data we collect from your cloud environments or other SaaS services, alerts can be sent to the appropriate projects in Asana.
How to connect Panther + Asana
Here's how to set up the integration:
Login to your Panther Console.
From the left sidebar menu, click "Integrations" > "Log Sources".
Click "Add Source".
Select "Asana" from the list of available log sources.
For the latest set up instructions, visit Panther for Asana.
Learn more and get support
To learn more about using the Panther + Asana integration, visit the Panther troubleshooting guide.
If you have questions, feedback, or need support, contact the Panther team at support@panther.io.
Collaborate effortlessly with Asana
From the small stuff to the big picture, Asana organizes work so teams know what to do, why it matters, and how to get it done. It's free to get started, simple to use, and powerful enough to run your entire business. Learn more about Asana today.
This app integration is built by a third-party developer. Asana does not warrant, endorse, guarantee, or assume responsibility for this integration. Contact the app developer for details and support.