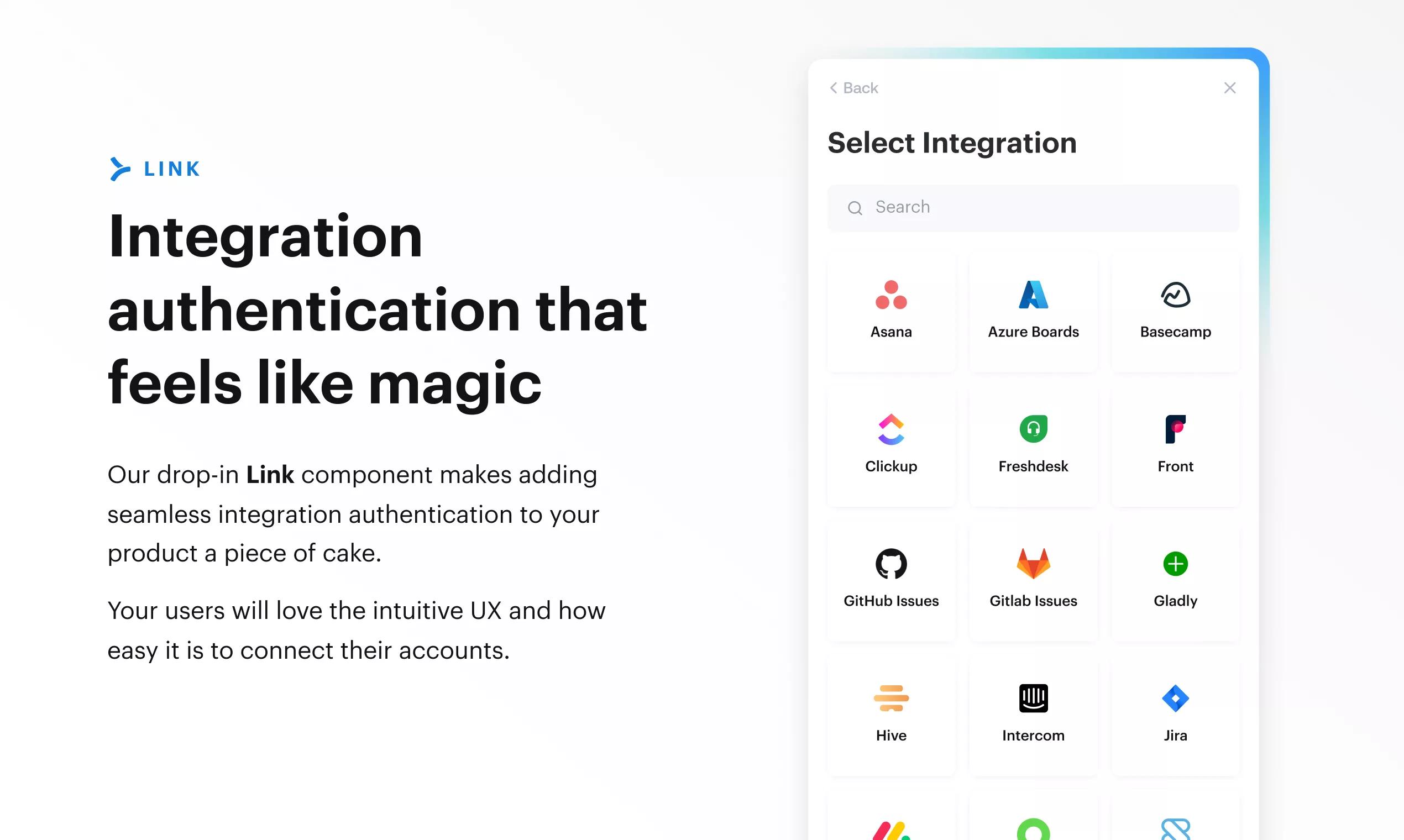 App Benefits
Merge is a developer tool that enables developers to embed hundreds of customer-facing API integrations in their products right out of the box, without the need to configure each integration separately. With Merge's Unified API, developers access one standardized data model to pull and post data across any of the platforms we offer connections with, in categories like HRIS/Payroll, ATS, Accounting, CRM, Ticketing, and more.
Merge also provides tools to manage integrations, with a robust dashboard that allows users to control the scope of data being synced through Merge, configure webhooks, and troubleshoot and resolve issues such as expired API keys and more without the use of engineering resources.
Spare your developers hundreds of hours for each integration they build and maintain—your product team will thank you.
App Setup Instructions
Check out Merge's Get Started guide by clicking here.
Integration Support
Contact Merge's Support Team through this website or via email at hello@merge.dev.
Merge app Privacy Policy
Review app's policy here.
Asana does not endorse or certify apps built by third-party developers. If you encounter inappropriate content or behavior, please report it here. Otherwise, please contact the app developer for support.