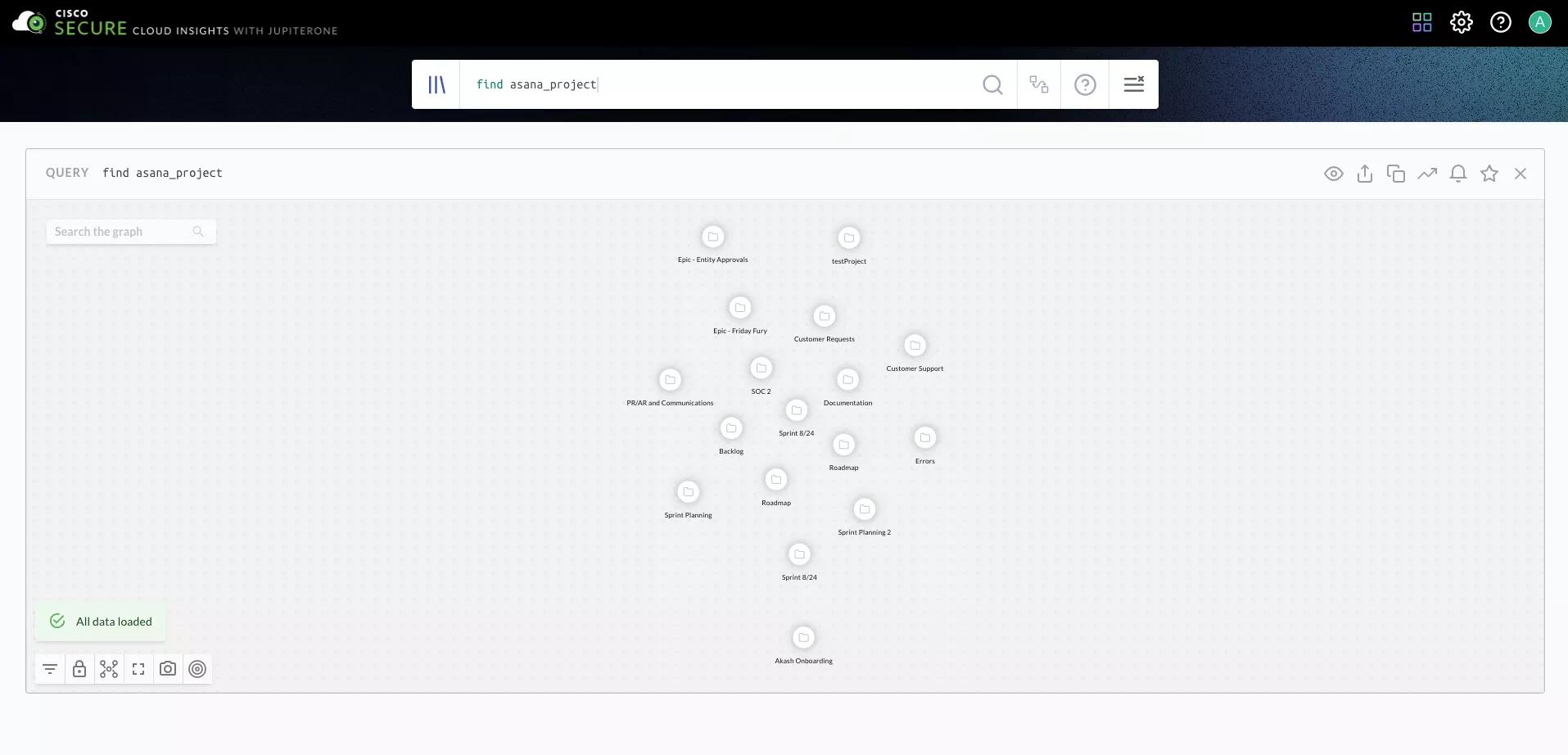 What is JupiterOne?
Visualize Asana workspaces, teams, users, projects, and project memberships in the JupiterOne graph.
Map Asana users to employees in your JupiterOne account.
Monitor changes to Asana users using JupiterOne alerts.
Get JupiterOne + Asana
Click on "Add Configuration" button
Enter an Account Name and Description and select a desired polling interval
Click on the "Create Configuration" button.
A successful dialog box will come up. Click "Ok" to clear it.
Once it is cleared, a new dialog box will come up asking to begin the authentication process. Click "Begin Authorization".
The system will navigate to the Asana approval page for our integration application. Select that you approve.
The system will navigate back to the Asana integration instance in JupiterOne. The user can now manually run this integration or wait for it to be scheduled automatically based on the selected polling interval.
Learn more and get support
To learn more about using the JupiteOne + Asana integration, visit the support page or email their team at support@jupiterone.com
This app integration is built by a third-party developer. Asana does not warrant, endorse, guarantee, or assume responsibility for this integration. Contact the app developer for details and support.