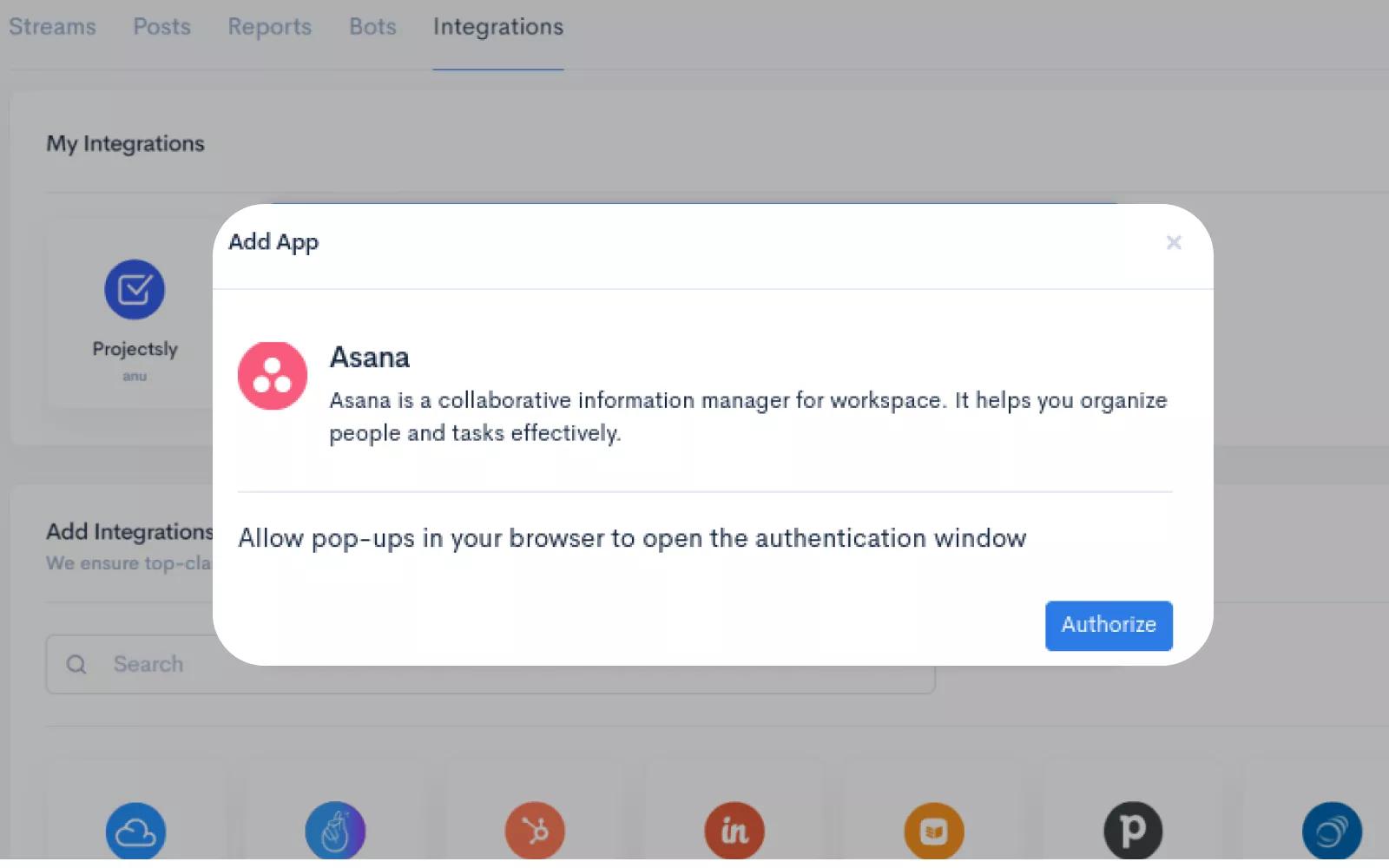 What is HipSocial?
Hipsocial is a social media management platform that allows businesses and organizations to manage their social media presence in one place. It allows users to schedule posts, track analytics, and engage with their audience across multiple social media platforms such as Facebook, Instagram, Twitter and LinkedIn.
Why HipSocial + Asana?
Join the SaaS revolution! HipSocial helps businesses increase their social engagements and unlock the true power of social listening. With HipSocial, businesses can plan, schedule, and track content across various social networks with proper workflow. HipSocial also helps businesses go through brand mentions and engage with them separately. Along with that, they also receive detailed analytics reports of your posts.
How to connect HipSocial + Asana?
Go to HipSocial and sign up with e-mail
Simply start using the account for a trial period
Learn more and get support
To learn more about using the HipSocial + Asana integration, visit HipSocial.
If you have questions, feedback, or need support, visit the HipSocial Support page.
Asana does not endorse or certify apps built by third-party developers. If you encounter inappropriate content or behavior, please report it here. Otherwise, please contact the app developer for support.
Collaborate effortlessly with Asana
From the small stuff to the big picture, Asana organizes work so teams know what to do, why it matters, and how to get it done. It's free to get started, simple to use, and powerful enough to run your entire business. Learn more about Asana today.