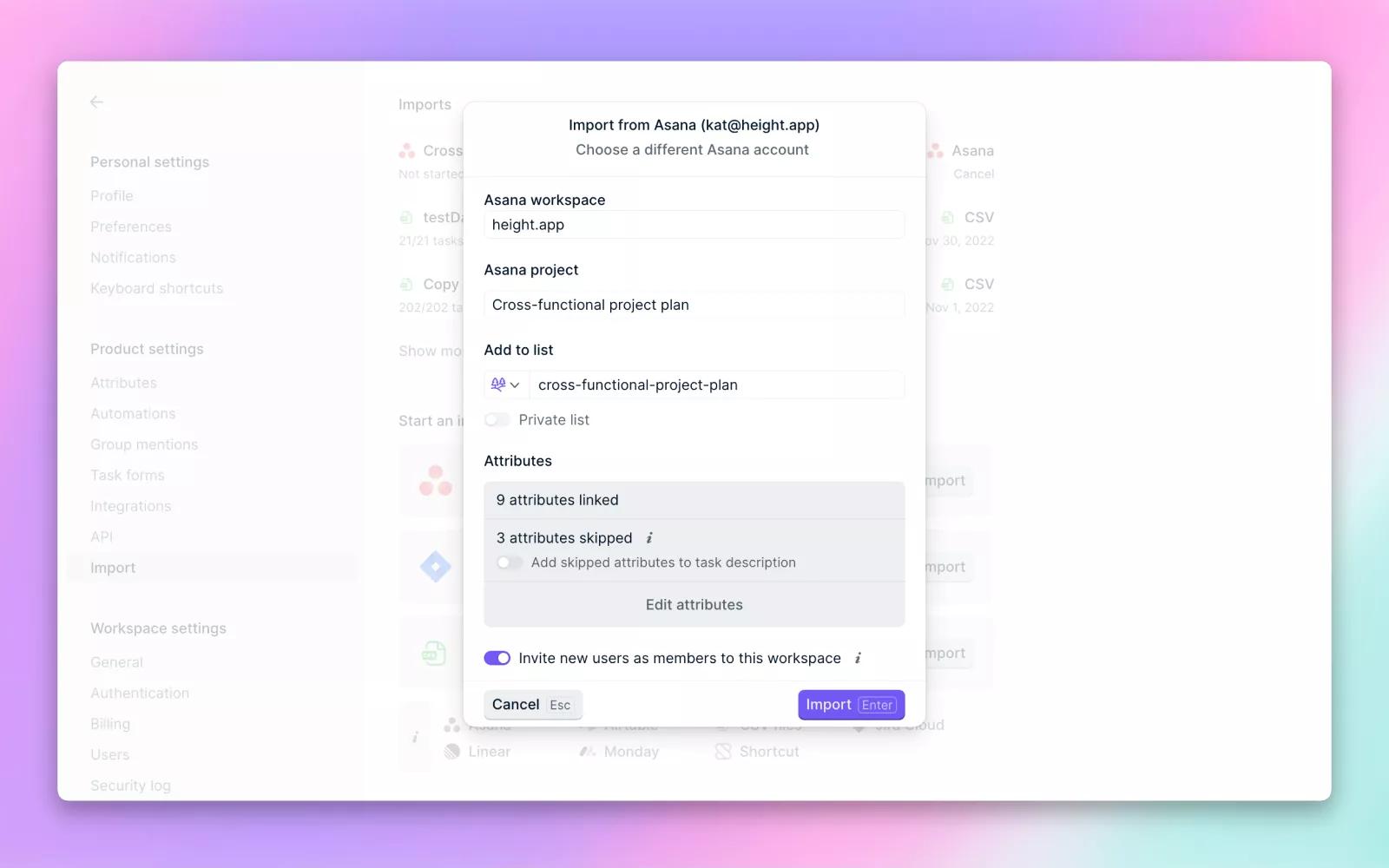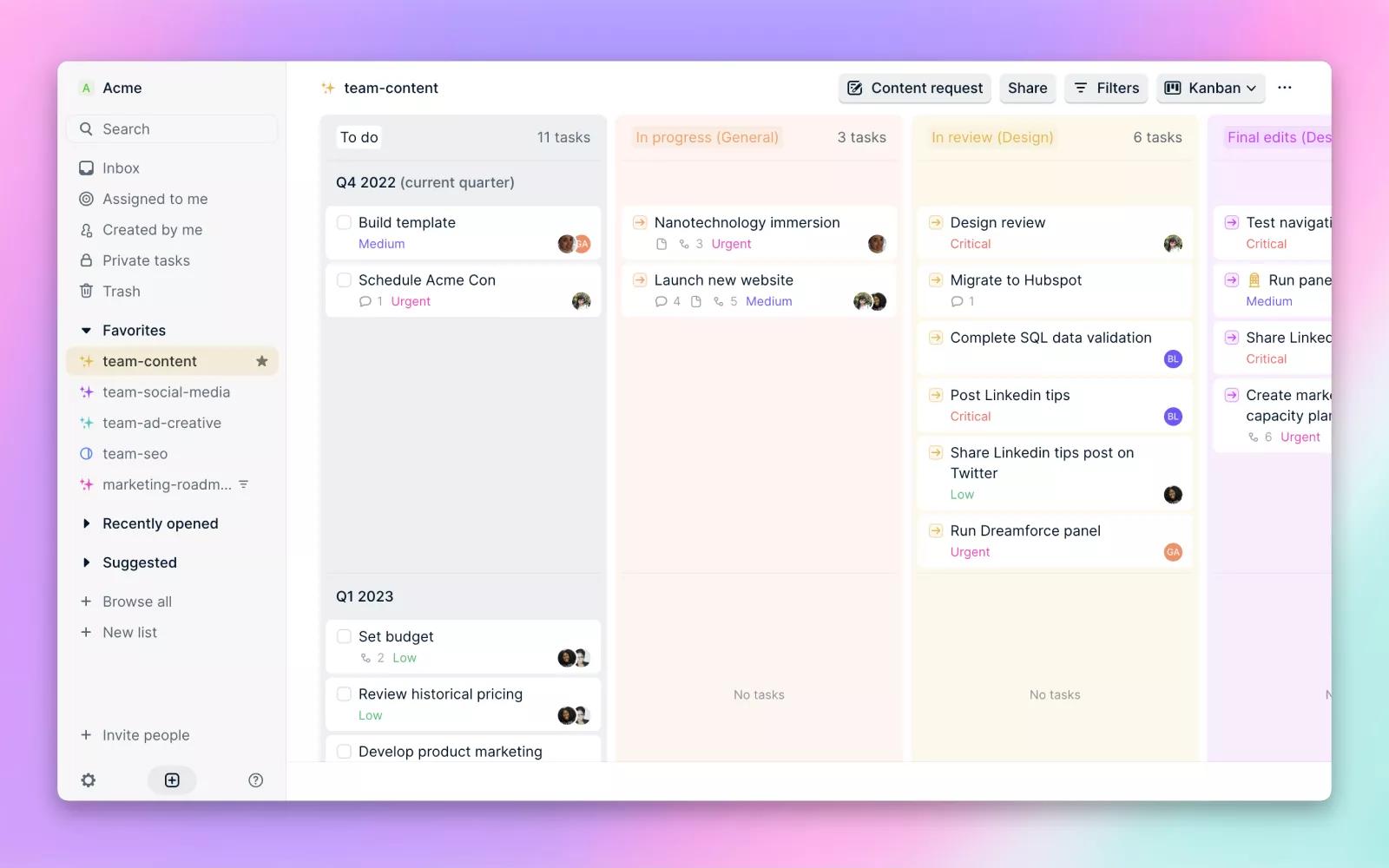 Why Height + Asana?
Height is designed to work for every type of team: no matter how you work, Height's workflows are flexible enough to support you. From software engineering to marketing to business operations to design, every kind of team can track their projects and collaborate in one place.
Navigate through your tasks and update them lightning fast with our Command palette and customizable shortcuts. And best of all, with power user features hidden under the hood, Height is simple enough for anyone to get started, regardless of their project management experience.
Our Height Asana Integration is used for importing Asana tasks and projects directly into Height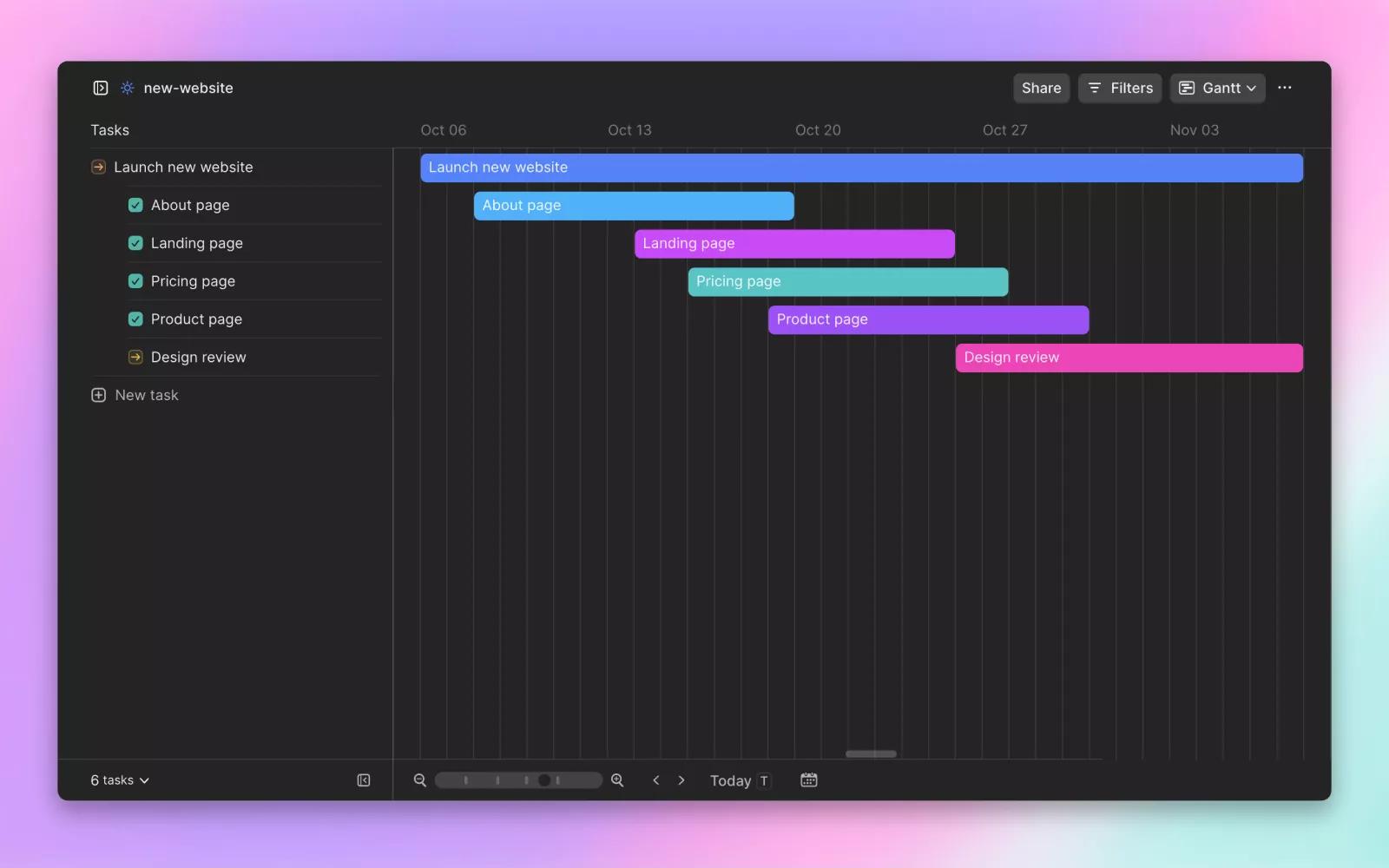 How to connect Height + Asana?
This feature is in closed beta. Please create a free workspace and contact paul@height.app via email - Paul will enable the feature in your workspace for testing.
Please konw Height will simply import at this time.
Learn more and get support
To learn more about using the Height + Asana integration, visit this site. A chat icon is available on the bottom right side of the website.
Privacy Policy
Please review Height's privacy policy here.
Asana does not endorse or certify apps built by third-party developers. If you encounter inappropriate content or behavior, please report it here. Otherwise, please contact the app developer for support.
Collaborate effortlessly with Asana
From the small stuff to the big picture, Asana organizes work so teams know what to do, why it matters, and how to get it done. It's free to get started, simple to use, and powerful enough to run your entire business. Learn more about Asana today.