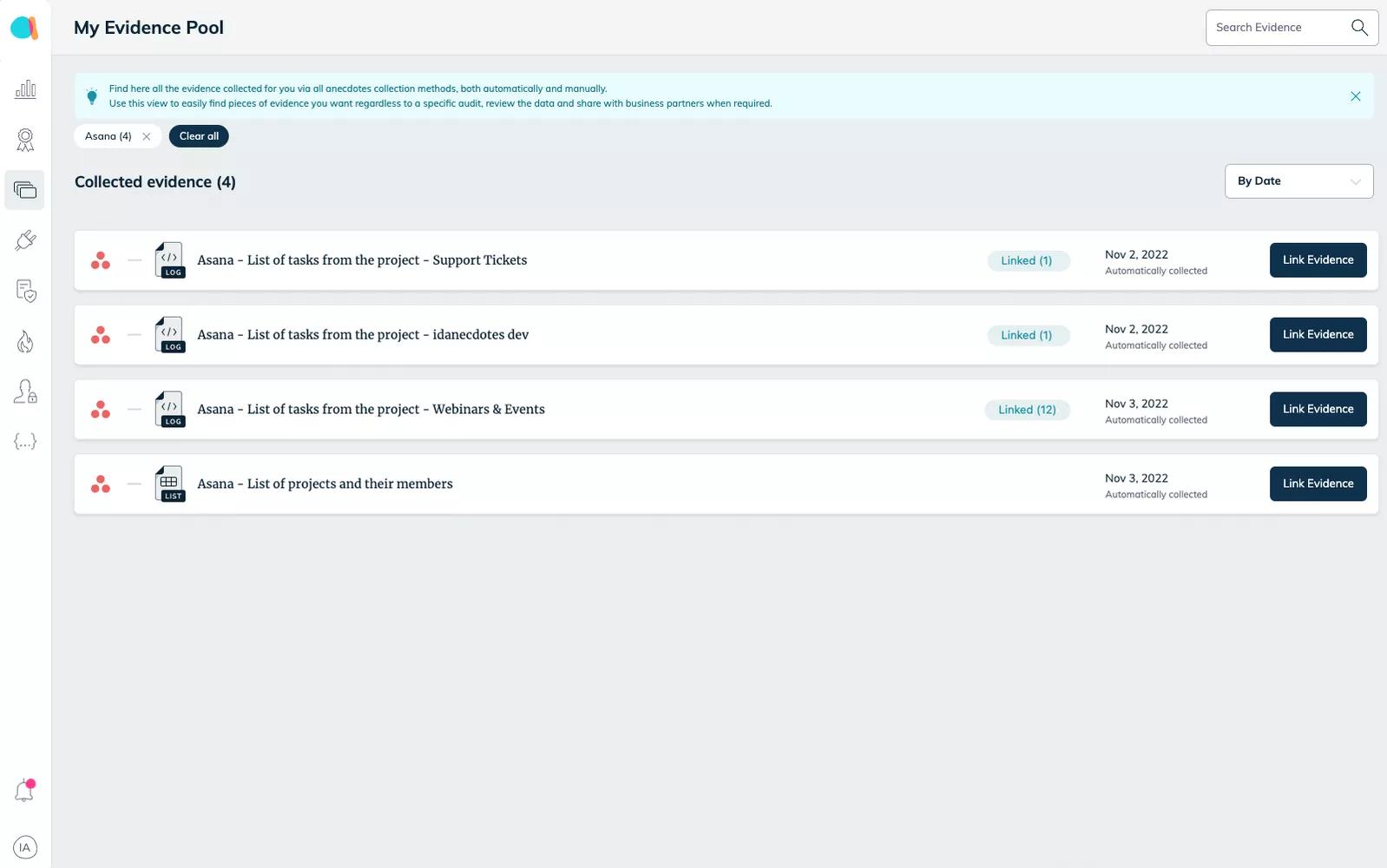 Why anecdotes + Asana?
Everything Compliance, all in one workspace. anecdotes is the first operating system (OS) for every stage of a business's Compliance journey. It reshapes the way the cloud-powered world thinks about security Compliance, transforming it from a box-ticking exercise into a powerful driver of growth for scale-ups, publicly traded companies, and everything in between. With a variety of applications powered by verified data, Compliance leaders can turn manual, time-consuming, and siloed tasks into an automated, continuous, and strategic Compliance journey. For more information, visit anecdotes.ai.
Get anecdotes + Asana
Connect to the Asana plugin in the anecdotes platform from the Asana plugin page in anecdotes, then click on Connect Plugin and you'll be redirected to an authorization page. Afterwards, select Allow.
For more information on how to customize evidence from Asana, visit their help guide here.
Learn more and get support
If you have questions, feedback, or need support, contact anecdotes's support team at hello@anecdotes.ai or use the intercom chat via their website.
anecdotes integration Privacy Policy
Check out anecdotes's privacy policy here.
Asana does not endorse or certify apps built by third-party developers. If you encounter inappropriate content or behavior, please report it here. Otherwise, please contact the app developer for support.
Collaborate effortlessly with Asana
From the small stuff to the big picture, Asana organizes work so teams know what to do, why it matters, and how to get it done. It's free to get started, simple to use, and powerful enough to run your entire business. Learn more about Asana today.