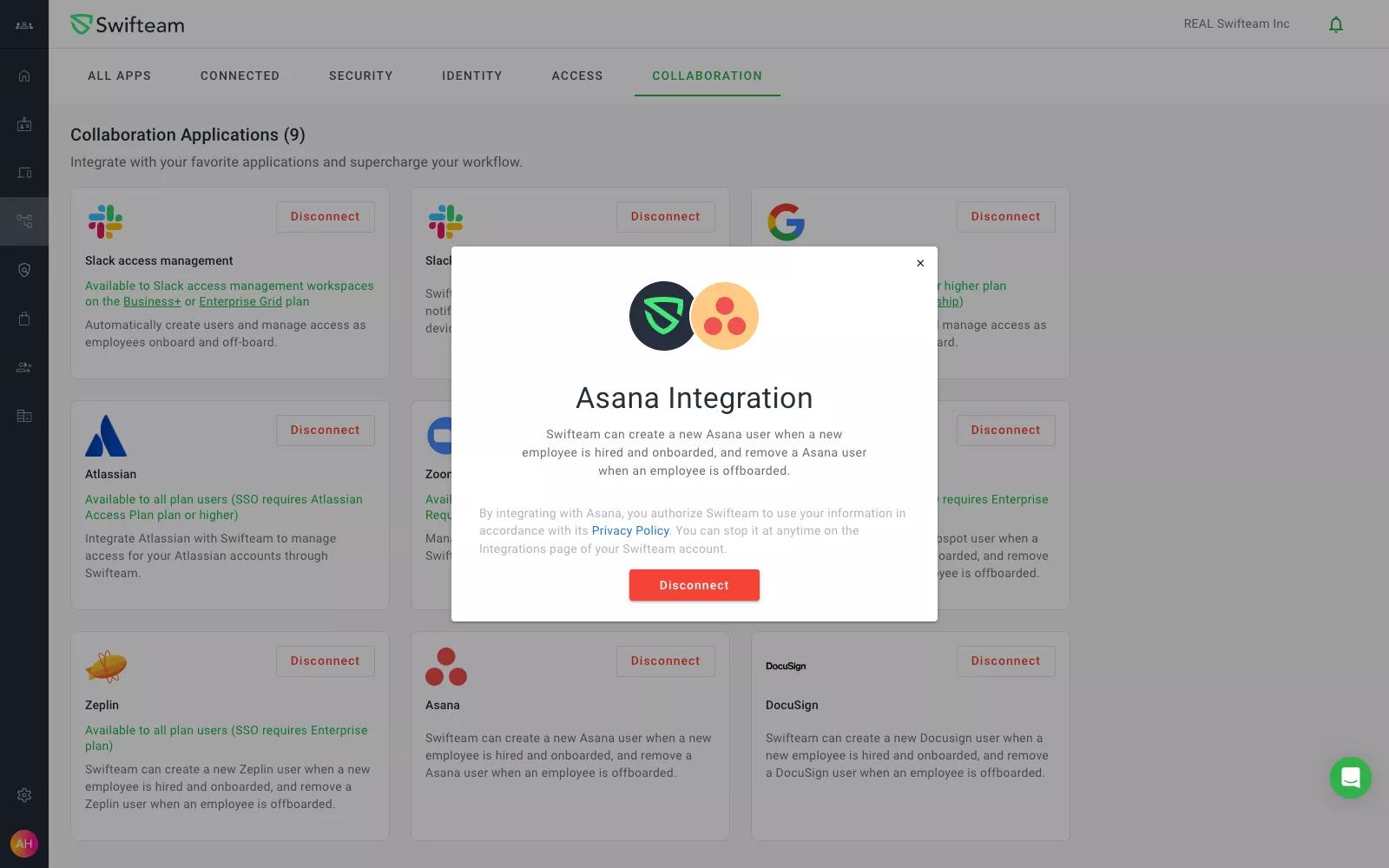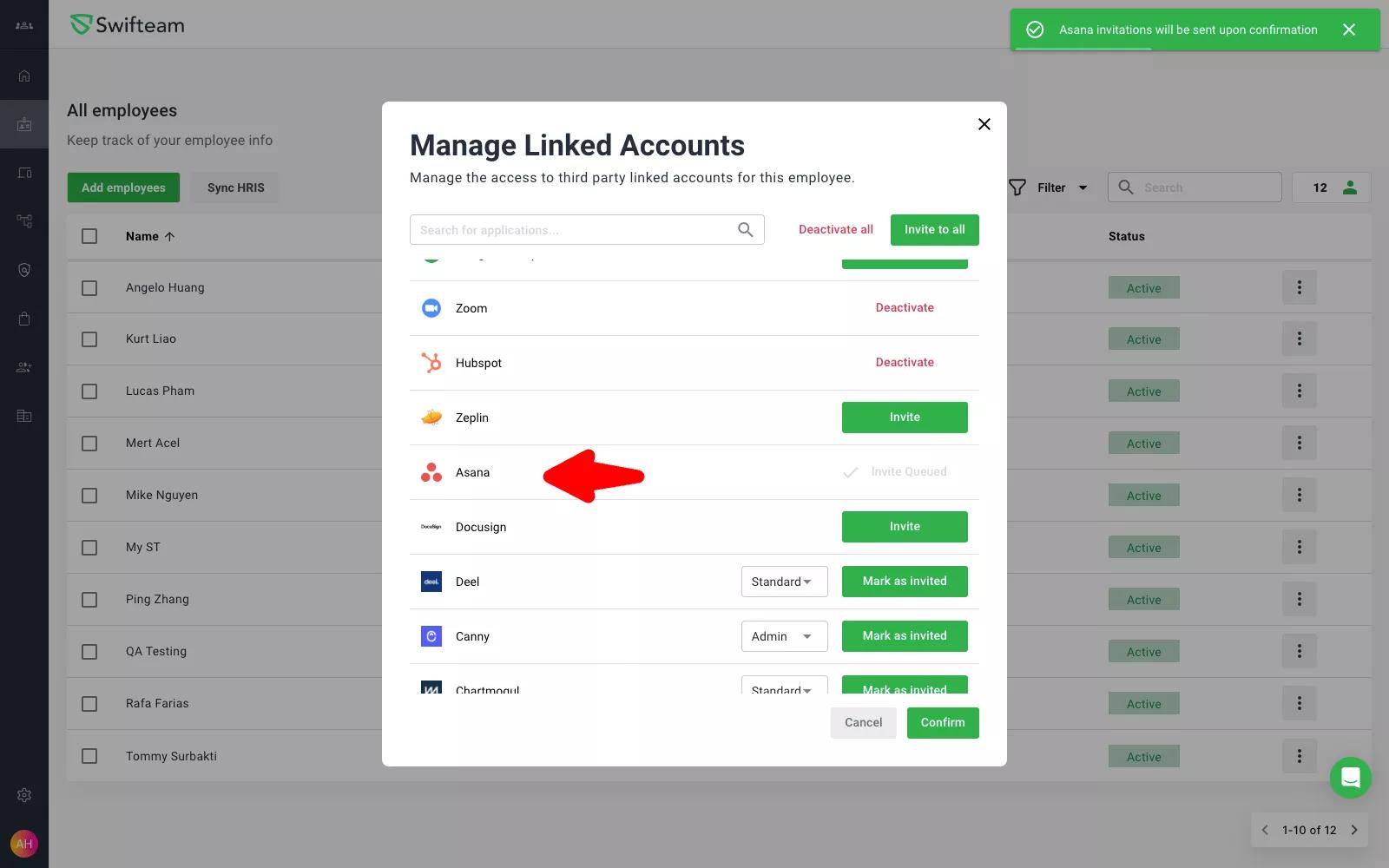 Why Swif + Asana?
Swif is a one-stop platform for your device management and security. Swif integrates with Asana so you can enable/disable an Asana account for the team and generate an access report for the cloud app access.
How does it work?
You can sign up for Swif and connect to Asana on the integration to enable Asana's account access management.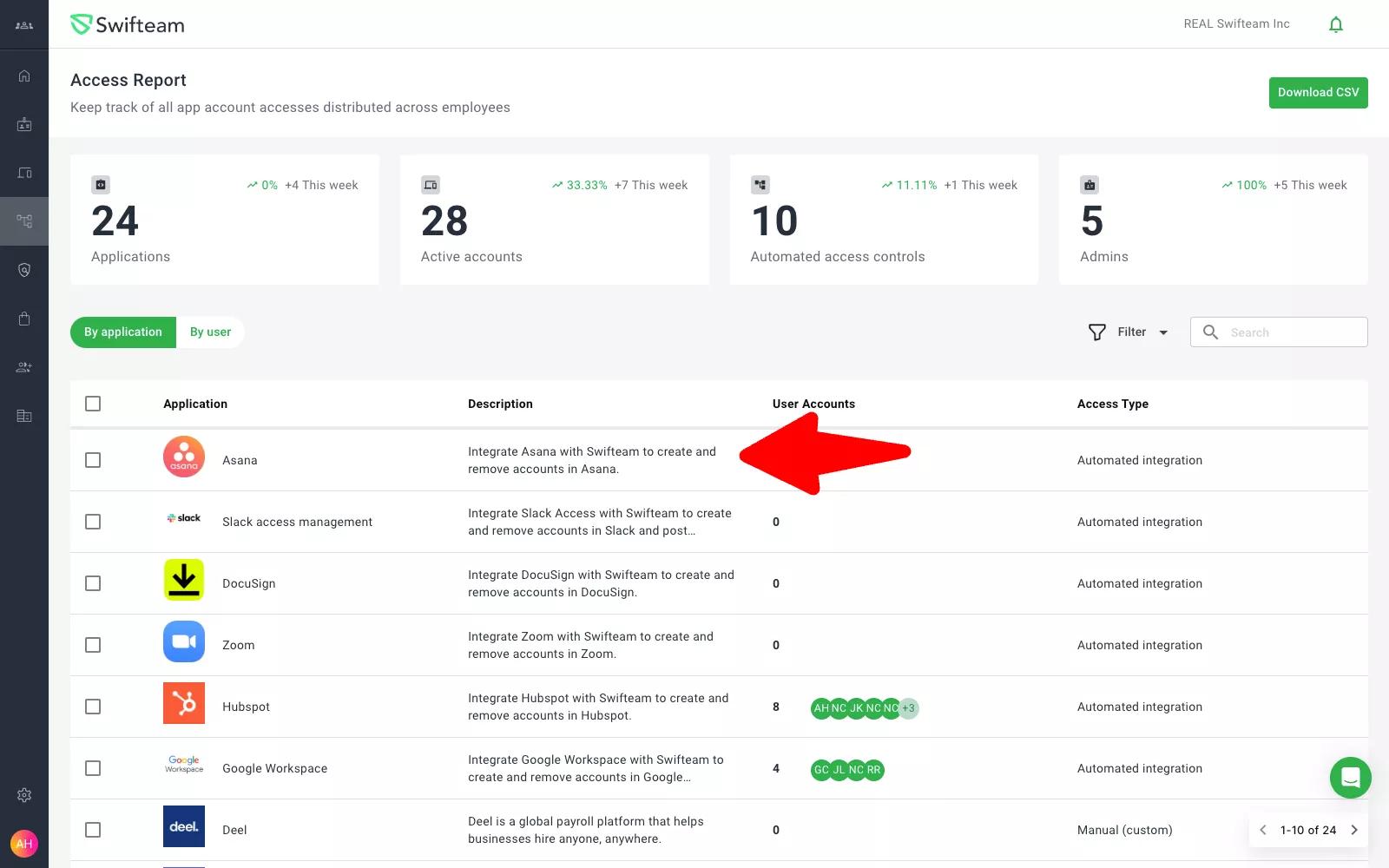 App setup instructions
You can log in to Swif https://app.swif.ai, account: me@swifteam.com, password: Swift0101
Connect/disconnect Asana
Instructions on how to use its features?
The purpose of Asana integration is to automatically create new accounts and suspend accounts and restrict access. You can read more details here.
Privacy Policy
You can find the privacy policy on this site.
If you have questions, feedback, or need support, visit the Swif's Support page.
Asana does not endorse or certify apps built by third-party developers. If you encounter inappropriate content or behavior, please report it here. Otherwise, please contact the app developer for support.
Collaborate effortlessly with Asana
From the small stuff to the big picture, Asana organizes work so teams know what to do, why it matters, and how to get it done. It's free to get started, simple to use, and powerful enough to run your entire business. Learn more about Asana today.