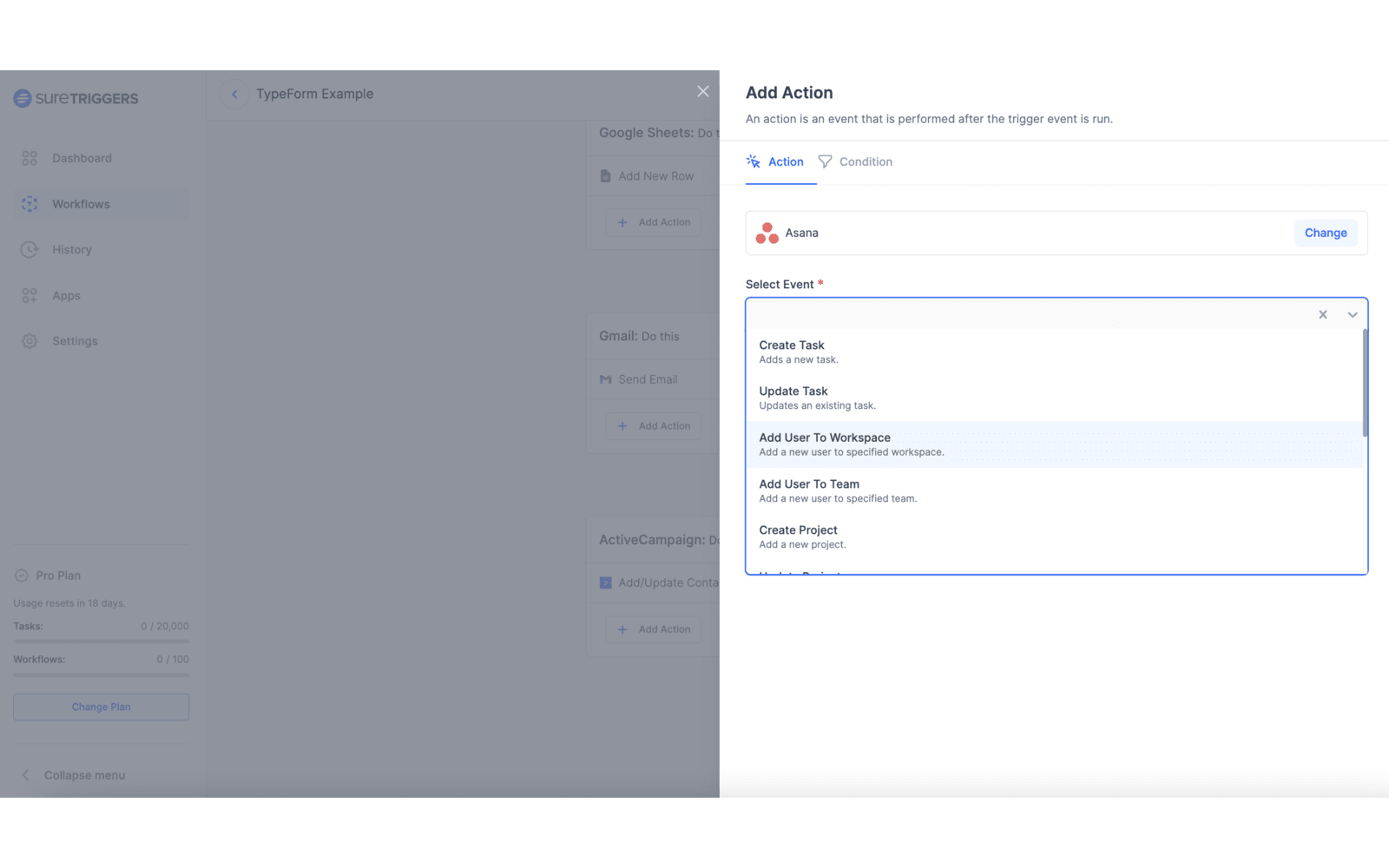 Why SureTriggers + Asana?
SureTriggers is a sophisticated automation solution that allows users to establish automatic processes between their favourite applications and services without writing a single line of code. By automating typical operations and workflows, SureTriggers users may save time, decrease manual effort, and increase productivity.
Asana is a well-known project management application, and SureTriggers offers integration with it as one of its core features. Users may build automatic processes between Asana and other applications and services, like email, CRM, and social networking, thanks to the Asana integration. As a result, users may have Asana generate tasks for them based on events that happen in other applications, such as getting an email or completing a sale.
Get SureTriggers + Asana
App setup instructions:
1. Sign up for SureTriggers: If you haven't already, sign up for SureTriggers at https://suretriggers.com/. SureTriggers offers a free account and affordable upgrade options.
2. Connect your Asana account: Once you're signed up, connect your Asana account to SureTriggers. To do this, go to the SureTriggers dashboard and click on the Apps in the left-hand pane. Click on Add New Connections. Select Asana and follow the prompts to authorize SureTriggers to connect your Asana account.
3. Choose a trigger: Next, choose a trigger that will initiate the workflow. For example, you could choose to create a new task in Asana when you receive an email in Gmail.
4. Set up the action: Once you've chosen a trigger, set up the action that you want to occur in Asana. For example, you could set up the action to create a new task in a specific project in Asana.
5. Test the integration: Before activating the integration, test it to ensure that it's working correctly.
6. Publish the Workflow: Once you're satisfied with the test results, Publish the workflow. From this point forward, the workflow will run automatically whenever the trigger occur
Learn more and get support
If you have any inquiries or require additional support for the SureTriggers integration, please check out their support page.
SureTriggers Privacy Policy
For the integration's privacy policy, please visit the page here.
This app integration is built by a third-party developer. Asana does not warrant, endorse, guarantee, or assume responsibility for this integration. Contact the app developer for details and support.