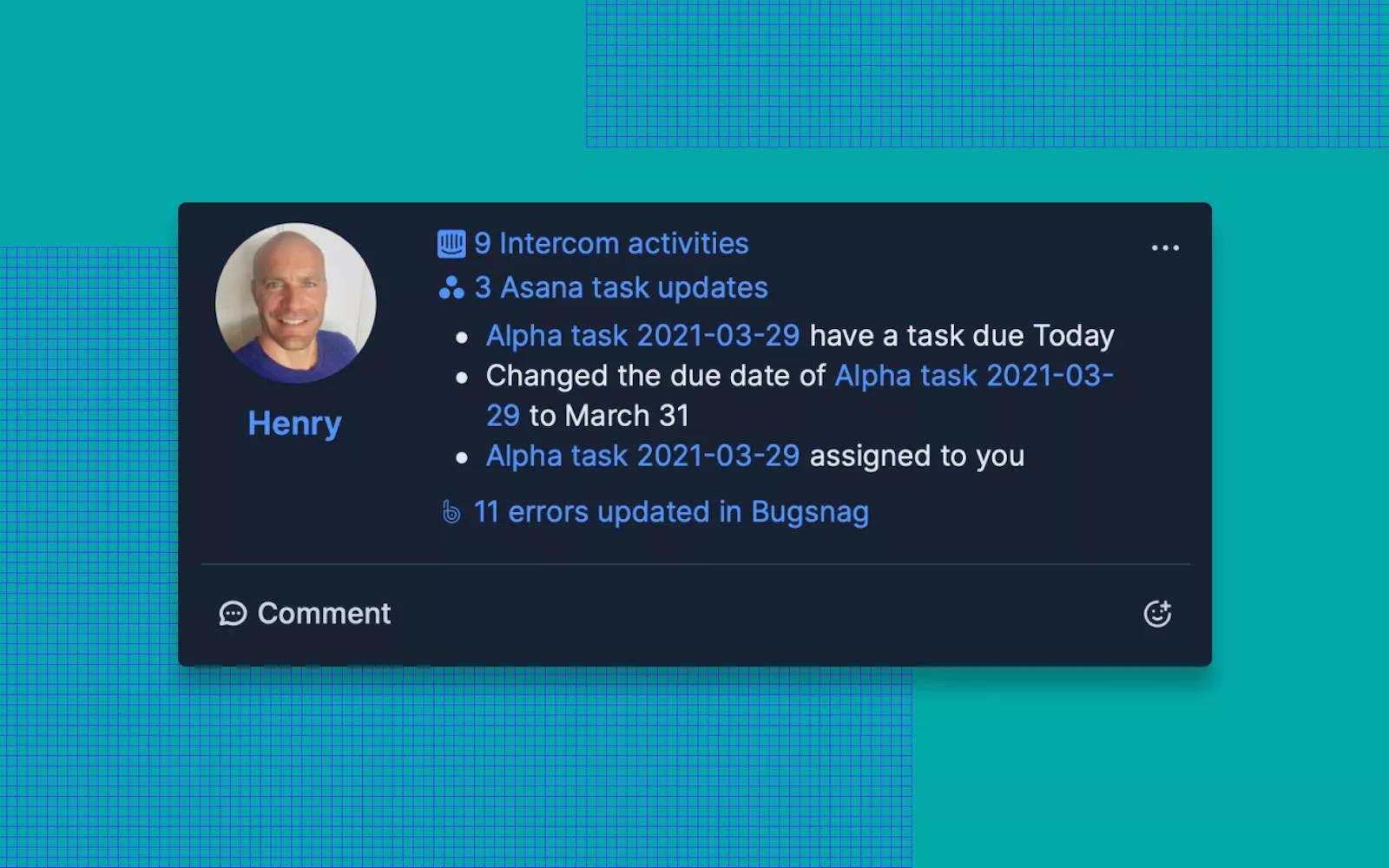 Why Status Hero + Asana?
Status, without all the status meetings
Replace low-value status meetings and standups with quick async check-ins that summarize progress and intentions for everyone on the team. Activity from Asana is automatically included to keep context high and effort low. You and your team can also view, filter, and cross-reference real-time Asana updates in the team activity stream.
Check-ins with Asana Updates
When you connect your Status Hero team and Asana, Status Hero will monitor the projects you select and include team members' task updates with their check-ins.
Build alignment and share big-picture progress
Structured, blog-like goals collect updates on a regular cadence, giving the entire team deep context alongside an instant read on where things stand. Instead of wondering if and when a project will ship, everyone has a live 30,000ft view of where things stand.
Get Status Hero + Asana
You can get started with Status Hero by starting a trial. Please check out the installation page for setup instructions here
Learn more and get support
If you have any inquiries or require additional support for the Status Hero integration, please check out their support page.
Status Hero Privacy Policy
For the integration's privacy policy, please visit the page here.
This app integration is built by a third-party developer. Asana does not warrant, endorse, guarantee, or assume responsibility for this integration. Contact the app developer for details and support.