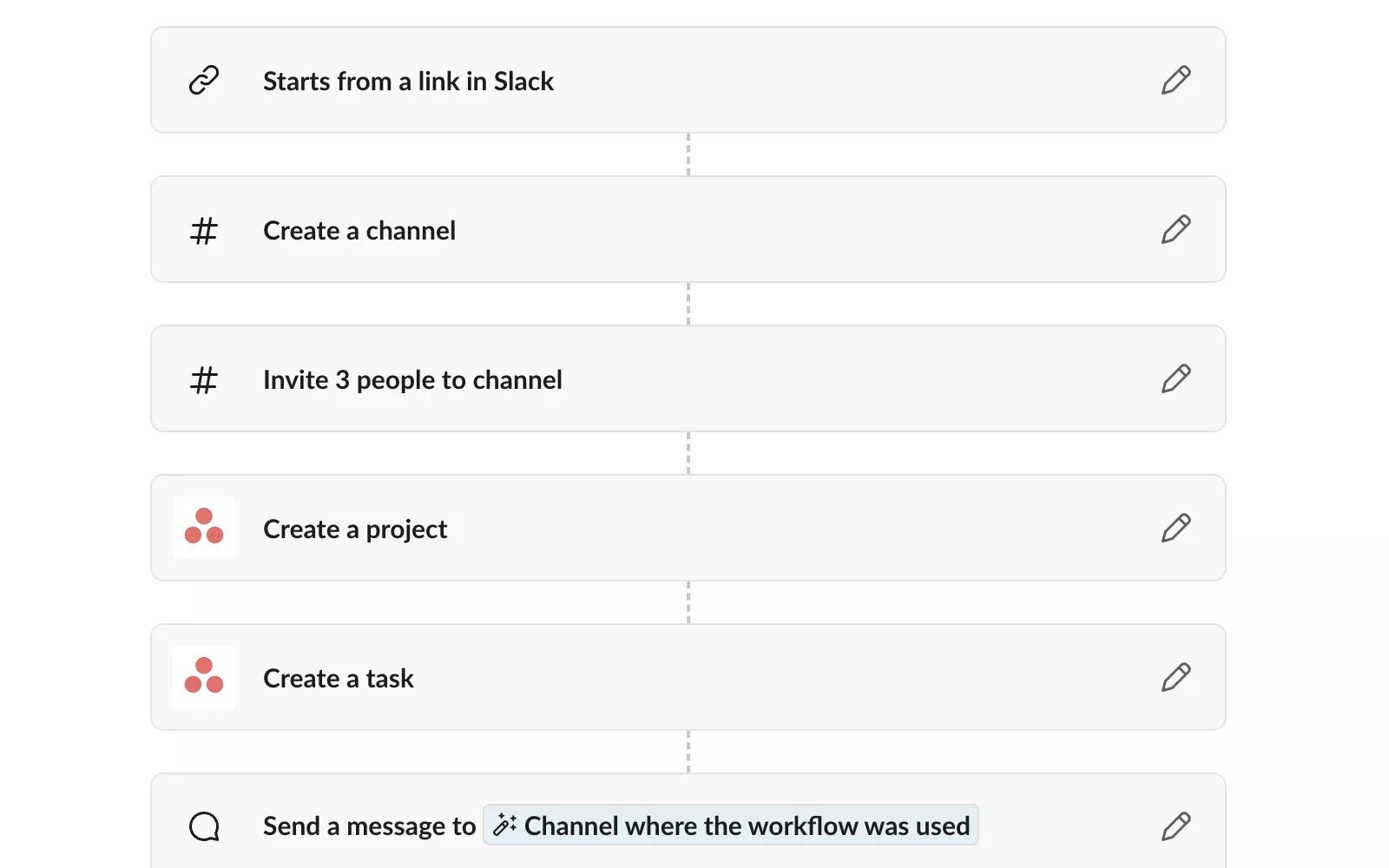 What is Slack Workflows?
Slack is the productivity platform that helps you unlock your organization's full potential—empowering users with automation, AI-powered search across organizational knowledge, and tools for modern work that keep everyone connected and engaged.
With Workflow Builder, an automation tool built into Slack, it's easy for anyone to create time-saving workflows using clicks, code, or a mix of both. Pre-built connectors allow you to instantly bring your favorite apps and services into your workflows with drag-and-drop simplicity.
Why Slack Workflows + Asana?
Using the Asana connector, you can bring key actions from Asana into your workflow:
Create a task → Creates a new Asana task
Create a project → Creates a new Asana project
Comment on a task → Adds a comment to a task
Update a task → Updates an existing Asana task
How to connect Slack Workflows + Asana?
Sign up for a Slack account and an Asana account to get started.
Once you are logged into Slack, click More on the sidebar to access the Automations panel.
There you can access Workflow Builder and build the perfect workflow for your needs.
To run the workflow, connect to your Asana account via OAuth and click Start Workflow to kick off your newly built automation.
Learn more and get support
Looking for other Slack + Asana solutions? Check out Asana's native Slack integration here: Slack + Asana
Privacy Policy
Please visit this site.
Asana does not endorse or certify apps built by third-party developers. If you encounter inappropriate content or behavior, please report it here. Otherwise, please contact the app developer for support.
Collaborate effortlessly with Asana
From the small stuff to the big picture, Asana organizes work so teams know what to do, why it matters, and how to get it done. It's free to get started, simple to use, and powerful enough to run your entire business. Learn more about Asana today.