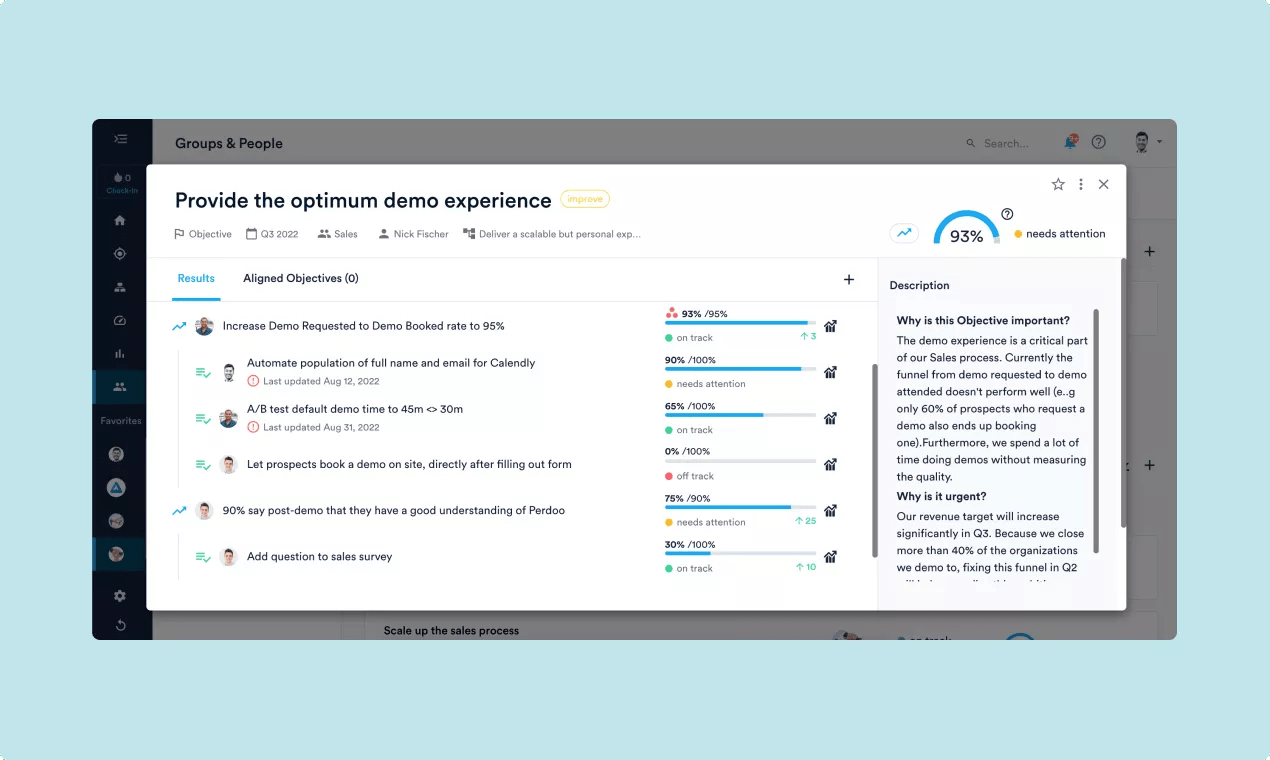 Why Perdoo Goals + Asana?
Stay on top of your goals at all times with the Perdoo app for Asana. Automatically update your progress by integrating projects and tasks in Asana with results in Perdoo.
Get Perdoo Goals + Asana
App setup instructions: A Super Admin user can set up the Asana integration in Perdoo.
To do so:
Navigate to Perdoo's integrations page through Configure -> Integrations
Go to Asana and "Activate Integration"
In the popup that follows, sign into your Asana account.
Grant Perdoo OKRs permission to access your Asana account
Check that the integration is activated
Start linking your OKRs to Asana Projects or Tasks
For further details check our support article here.
Learn more and get support
If you have any questions or want to know more, contact the Perdoo support team.
This app integration is built by a third-party developer. Asana does not warrant, endorse, guarantee, or assume responsibility for this integration. Contact the app developer for details and support.