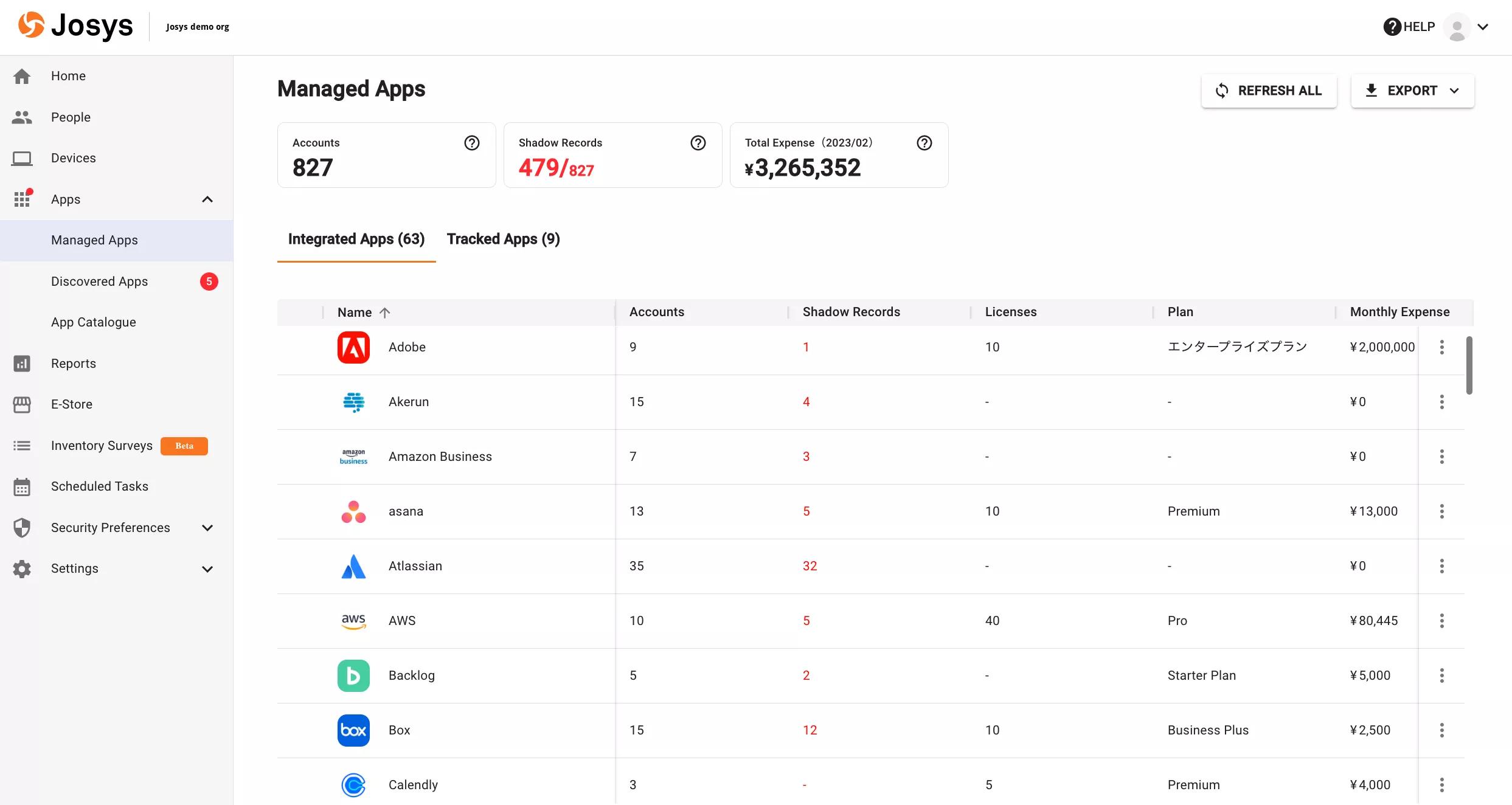 What is Josys?
Josys is a top-class help desk outsourcing service to automatically manage employee device procurement and application installation without changing device vendors. Josys prepares employee devices so team members are ready to go. Plus, Josys supports integrated employee legers with SmartHR.
Enable SaaS app provisioning, including Google Workspace, Zoom, Slack, and Dropbox, so IT admins don't have to log into a different SaaS app's admin console to provision at the time of employee onboarding or leaving the company. View an employee ledger of allocated SaaS app licenses and accounts to maintain and monitor account usage. Maintain and optimize usage of allocated IT devices through an employee ledger. Kit IT devices, including hardware procurement and software installation
Get Josys + Asana
To set up the Josys integration:
Login to Josys using the Google SSO.
Navigate to the App integration page.
Select "Asana" to integrate.
In the OAuth popup, input admin credentials.
Done!
To provision an account for employees:
Login to Josys using the Google SSO.
Go to the Employee list page and select an employee to create an account.
Select "Asana" to integrate.
Follow on-screen instructions to create an Asana account for the selected employee.
Learn more and get support
To learn more about using the Josys Asana integration, visit the support page or email their team at josys-support@josys.com
This app integration is built by a third-party developer. Asana does not warrant, endorse, guarantee, or assume responsibility for this integration. Contact the app developer for details and support.