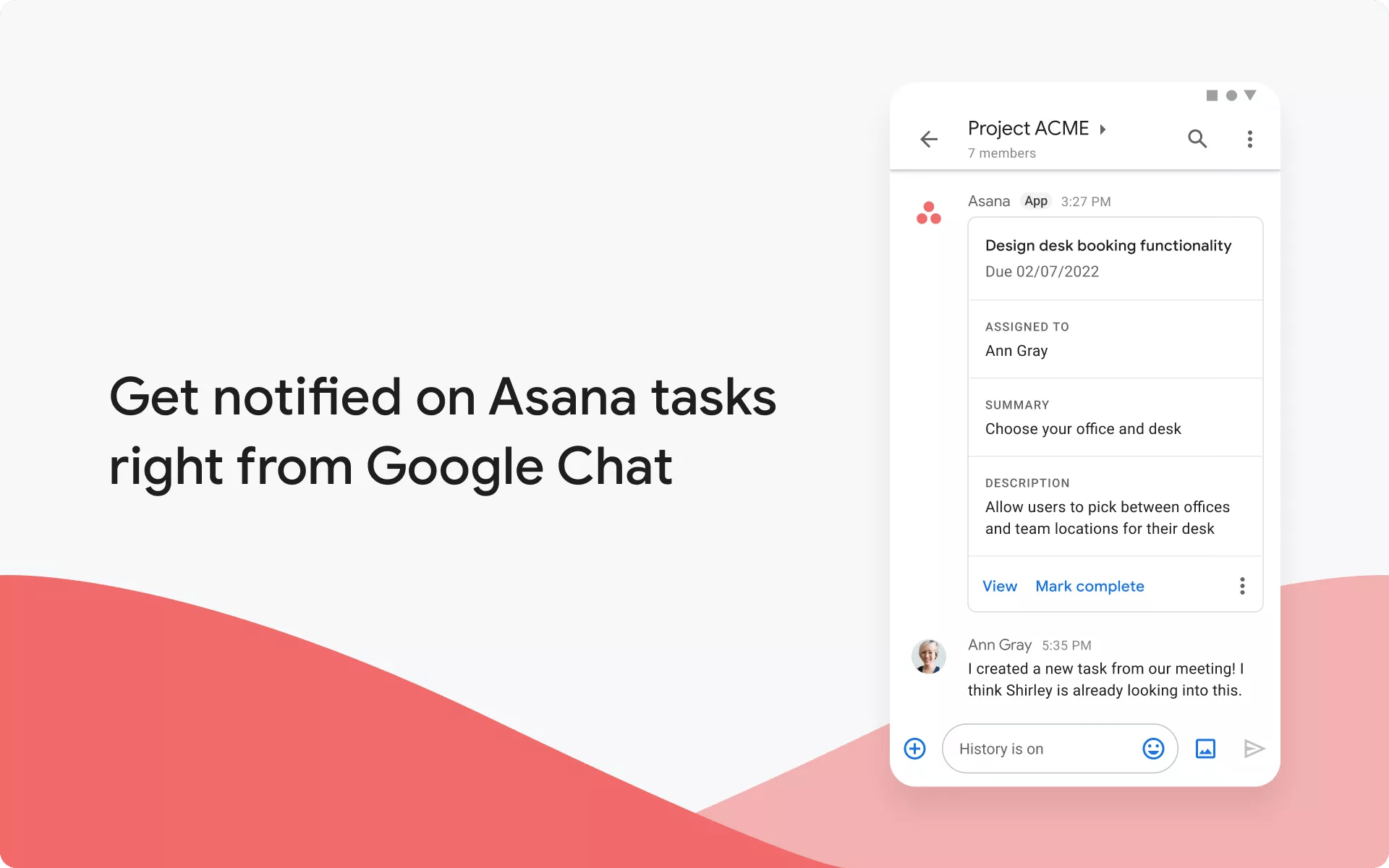 What is Google Chat
From direct messages to group conversations, Google Chat and Spaces help teams collaborate fluidly and efficiently from anywhere. Securely connect with anyone you work with, and take group work to the next level with shared chat, files, and tasks.
Why Google Chat + Asana?
By using Asana for Google Chat, you can collaborate with your entire team and get more done, without leaving the conversation.
Get instantly notified of updates on your Asana projects and tasks.
Create or update tasks right from Google Chat, allowing you to collaborate even more easily with your teammates.
Share information from Asana by pasting the link in Google Chat to keep work moving forward.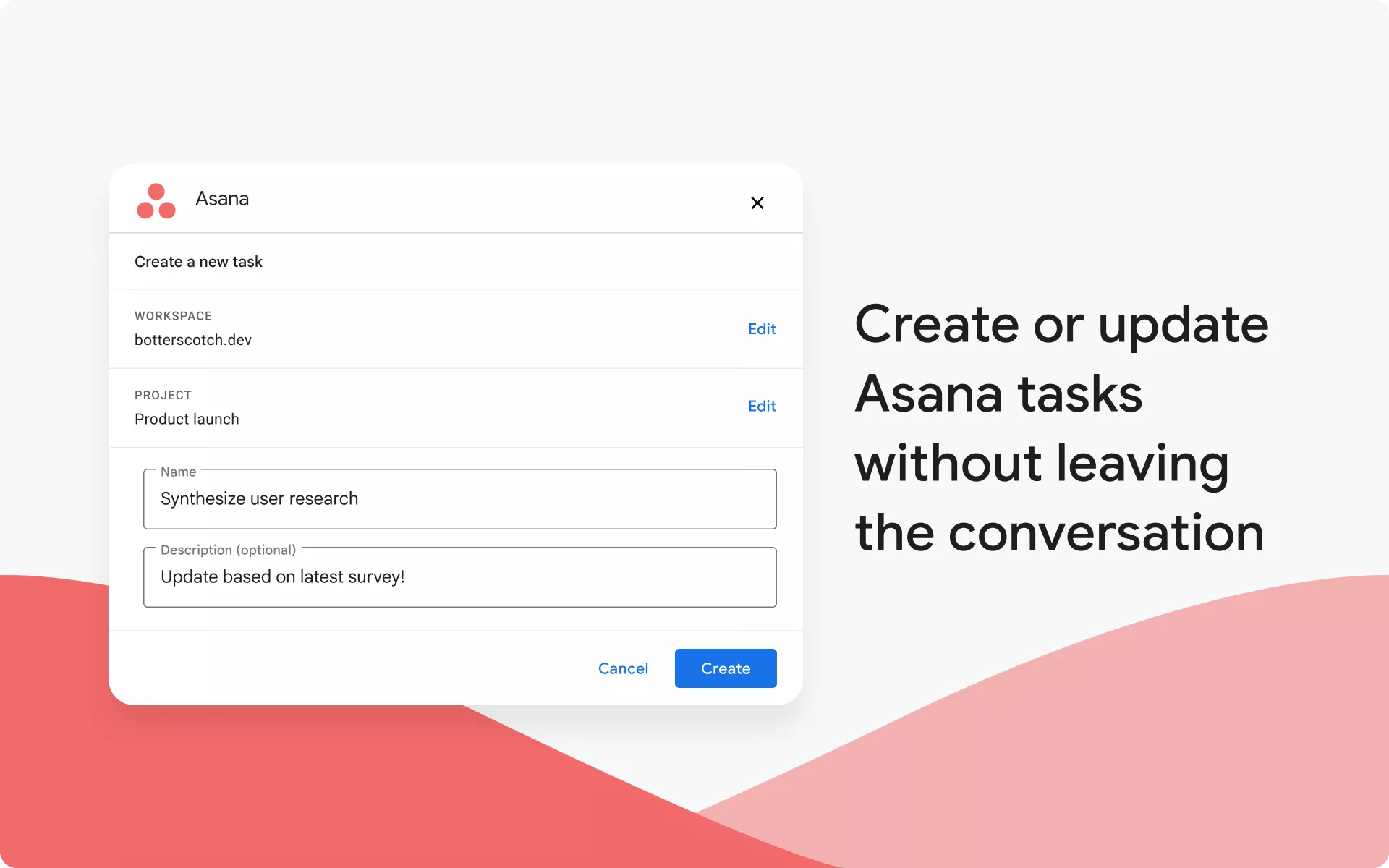 How to connect Google Chat + Asana
Here's how to set up the integration:
Add the app to a team Space by typing "@Asana"
To connect to your Asana account, type "/asana_settings" and follow the instructions to connect
Try creating a task using "/asana_createTask"
Learn more and get support
To learn more about using the Google Chat + Asana integration, visit Google Chat Help.
If you have questions, feedback, or need support, contact Google Support.
Collaborate effortlessly with Asana
From the small stuff to the big picture, Asana organizes work so teams know what to do, why it matters, and how to get it done. It's free to get started, simple to use, and powerful enough to run your entire business Learn more about Asana today.
This app integration is built by a third-party developer. Asana does not warrant, endorse, guarantee, or assume responsibility for this integration. Contact the app developer for details and support.