What is Everlaw?
Everlaw helps legal teams navigate the increasingly complex ediscovery landscape to chart a straighter path to the truth. Everlaw's cloud-based discovery and investigations platform helps teams make sense out of growing data sets quickly and intuitively.
Why Everlaw + Asana?
Everlaw's Asana connector allows litigation and investigative teams to easily capture and review key business information and conversations found within Asana workspaces.
With Everlaw, key project information – such as tasks, teams, and messages – is transformed into easy-to-review formats and linked together to preserve critical context.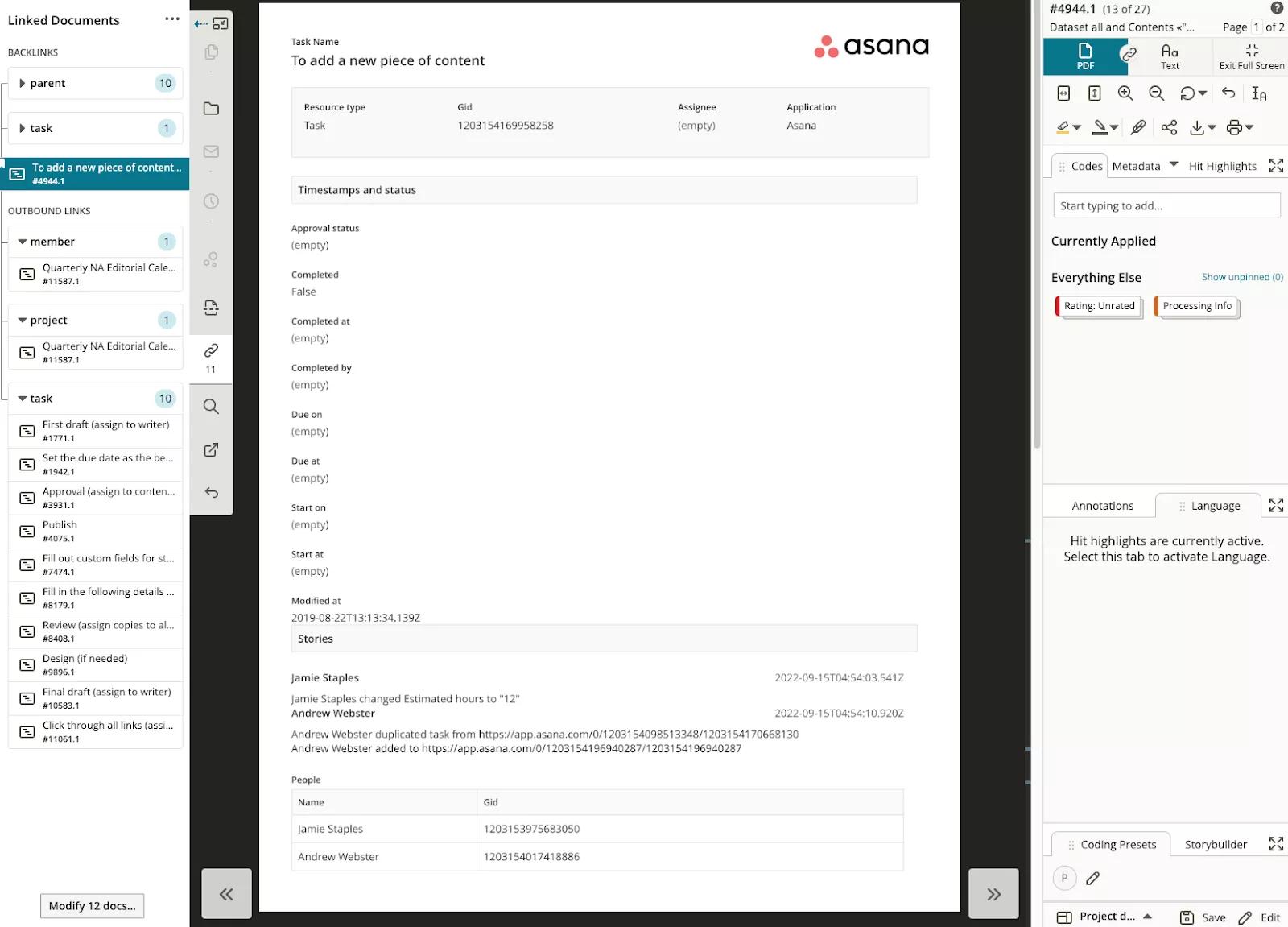 And, user-friendly review tools empower legal teams to handle Asana data end-to-end, from collections to productions, and beyond. Everlaw also has connectors with a number of other popular enterprise applications and data sources, allowing teams to easily consolidate all relevant data into a single review platform.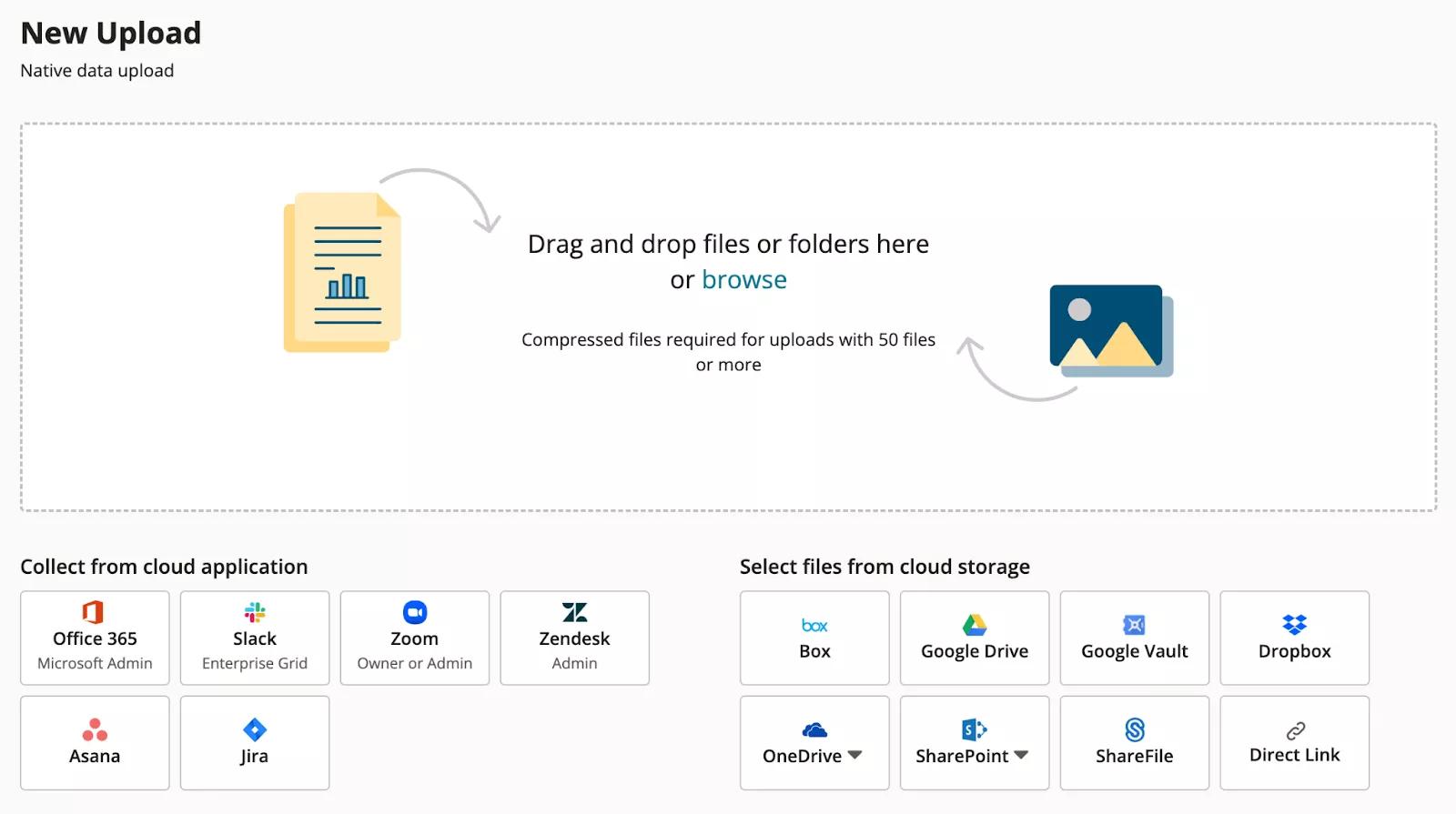 Everlaw's Asana Cloud Connector allows users to:
Accelerate review of Asana projects with comprehensive representations of Asana data that also preserves crucial context, like related items and communications. These, and other features, are designed to help review teams find what they need quickly.
Secure their information by ingesting Asana data straight from the source and directly into an encrypted platform backed by the highest security and compliance standards, FedRAMP authorization, SOC 2 Type 2 certification, and more.
Handle key litigation data from novel sources like Asana. Everlaw allows legal teams to take control over their litigation data and timelines through easy, self-serve ingestion and an intuitive, powerful review experience.
How to connect Everlaw + Asana?
Here's how to set up the integration:
Obtain your Asana service token. This token can be used and stored securely on Everlaw to authenticate export requests.
On the Everlaw native uploads page, select the Asana connector.
Configure the upload through a simple wizard.
Everlaw will fetch the requested data, and process and transform it for review.
Learn more and get support
To learn more about using the Everlaw + Asana integration, visit support.everlaw.com.
If you have questions, feedback, or need support, contact support@everlaw.com.
Asana does not endorse or certify apps built by third-party developers. If you encounter inappropriate content or behavior, please report it here. Otherwise, please contact the app developer for support.
Collaborate effortlessly with Asana
From the small stuff to the big picture, Asana organizes work so teams know what to do, why it matters, and how to get it done. It's free to get started, simple to use, and powerful enough to run your entire business. Learn more about Asana today.