Service Accounts
With Asana Enterprise, Service Accounts enable Asana Super Admins to have complete access to all data in their Organization and export it through the Asana API, allow for more powerful reporting options and build automations and integrations more easily.
More information on using the Asana API can be found here.
Learn more about Asana Enterprise here.
Use Service Accounts to:
Create periodic data backups
Automate user and access management based on your company's policies
Provide automation for recurring administrative tasks like team member management and cleaning up inactive projects
Add customized business rules triggered by actions within Asana
Export your Organization's data using the Asana API
Build organization-specific integrations between other internal tools and Asana, and much more
Super Admins can view the list of Service Accounts through the Apps tab of their Admin Console at any time and rename or deauthorize accounts that are no longer needed. You can provide Service Accounts with a name and profile picture, and action items as you would from a normal user account.
Use Service Account tokens as organization-level substitutes for Personal Access Tokens.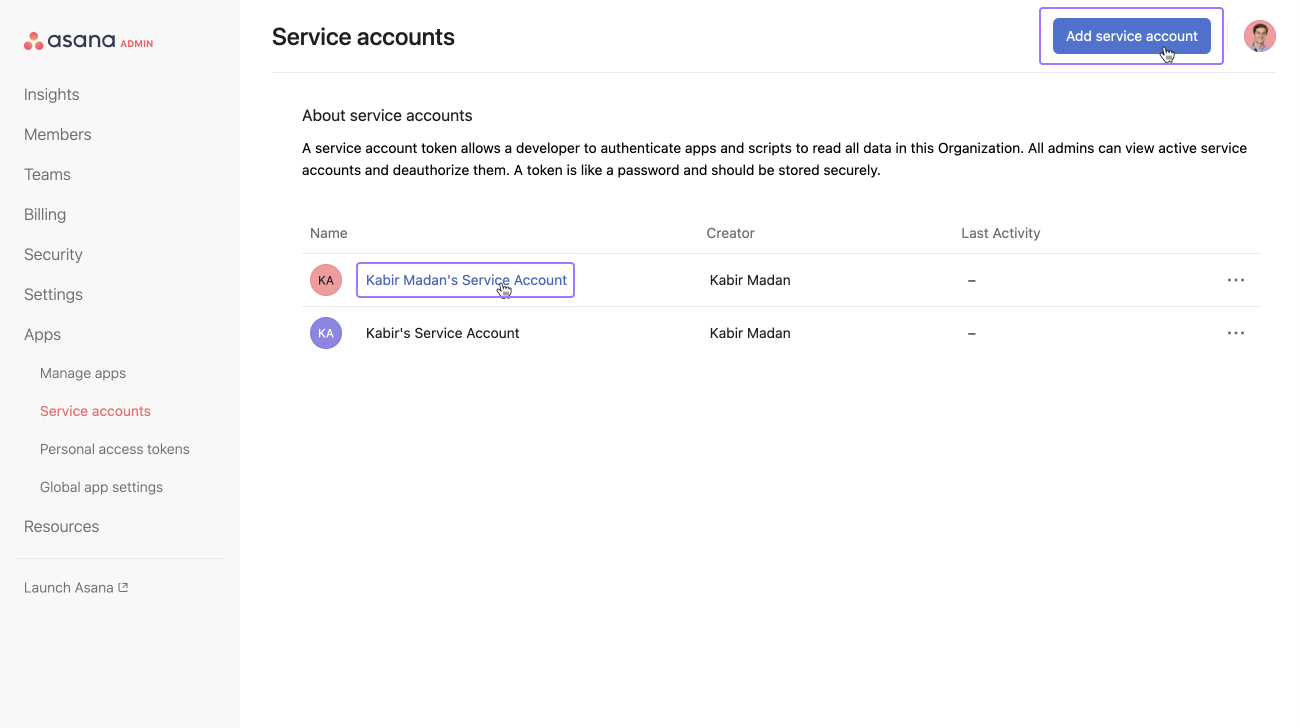 To add a Service Account:
Click the Apps tab from with your Admin Console
Click the Add Service Account button
Managing Service Accounts
Click Edit beside an existing Service Account to open the service account menu.
Service Accounts have full programmatic access to your Organization's data. Make sure not to hardcode Service Account tokens into your programs, and regularly review and deauthorize tokens no longer in use.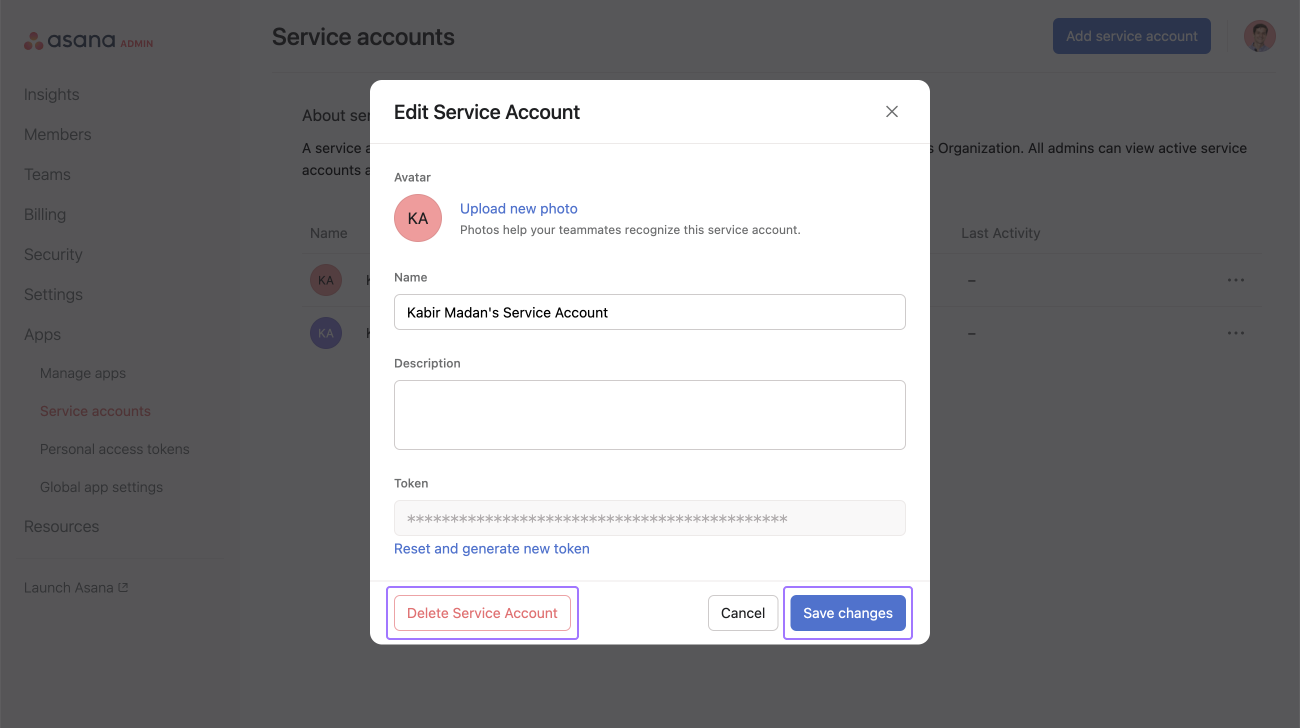 From the Edit Service Account screen, you can save your edits and delete the Service Account.
You will not be able to log in to Asana as a Service Account. Service Accounts only interact with your Organization through the Asana API.