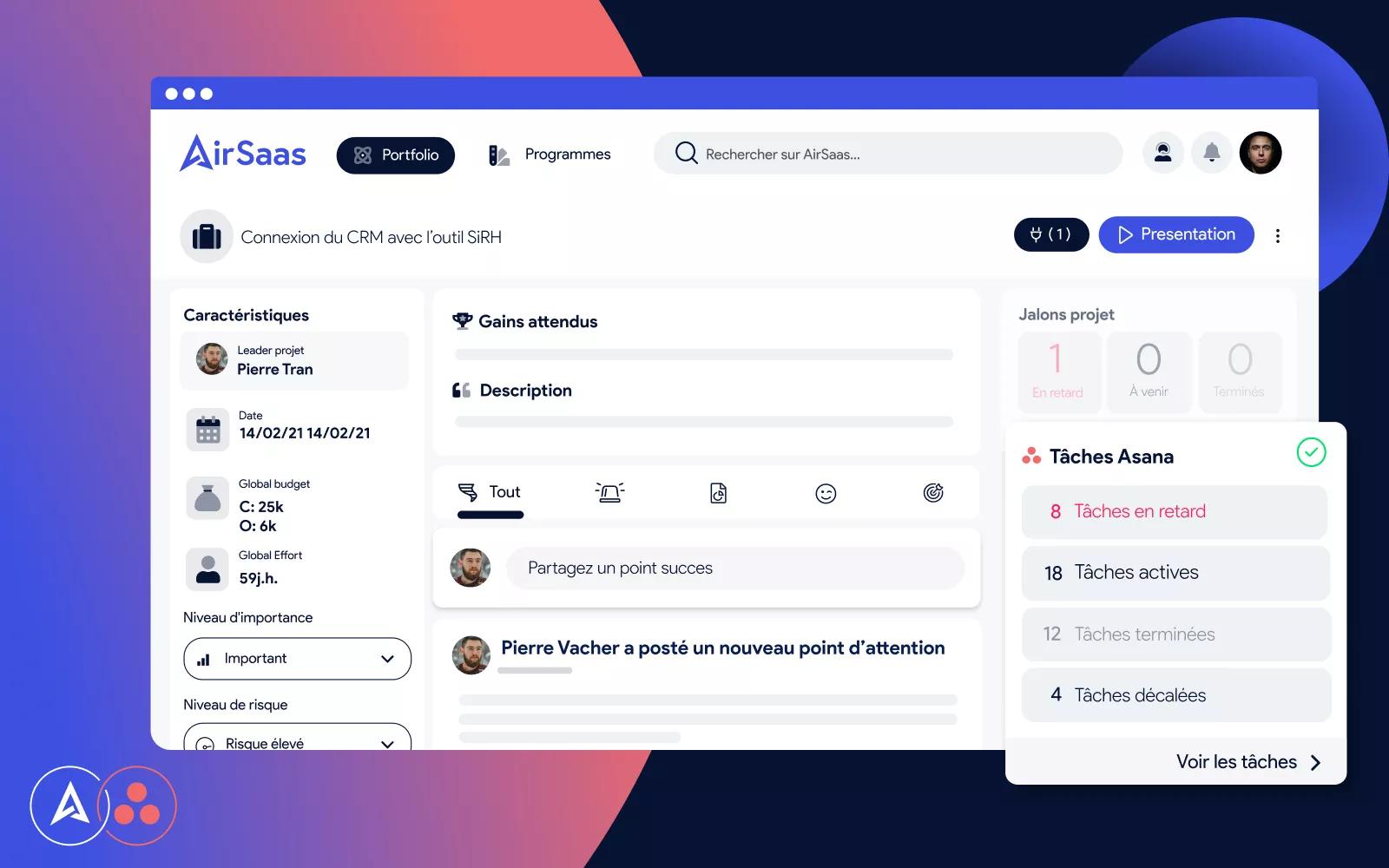 Why AirSaas + Asana?
Discover the solution that helps companies manage their transformation program. Scoping sheet, decision feedback, risk evolution, automatic flash report, project assessment in a single platform without having to train your teams for days.
Connect AirSaas with Asana to synchronize projects, milestones and tasks and have access to all your Asana work directly within AirSaas.
You must have an account on AirSaas to use this application.
Get AirSaas + Asana
To connect Asana to AirSaas and start synchronizing projects, you must be an administrator on both Asana and AirSaas.
Then you need to:
Login to AirSaas here. If you don't have an account, please register on the login page
Go to the Automation > Integrations sectio
Find the Asana tile and click on Connect the application
Follow the connection steps
Create a workflow to connect an Asana project with an AirSaas project, and pick what you want to synchronize
Learn more and get support
If you have any inquiries or require additional support for the AirSaas integration, please check out their support page.
AirSaas Privacy Policy
For the integration's privacy policy, please visit the page here.
This app integration is built by a third-party developer. Asana does not warrant, endorse, guarantee, or assume responsibility for this integration. Contact the app developer for details and support.