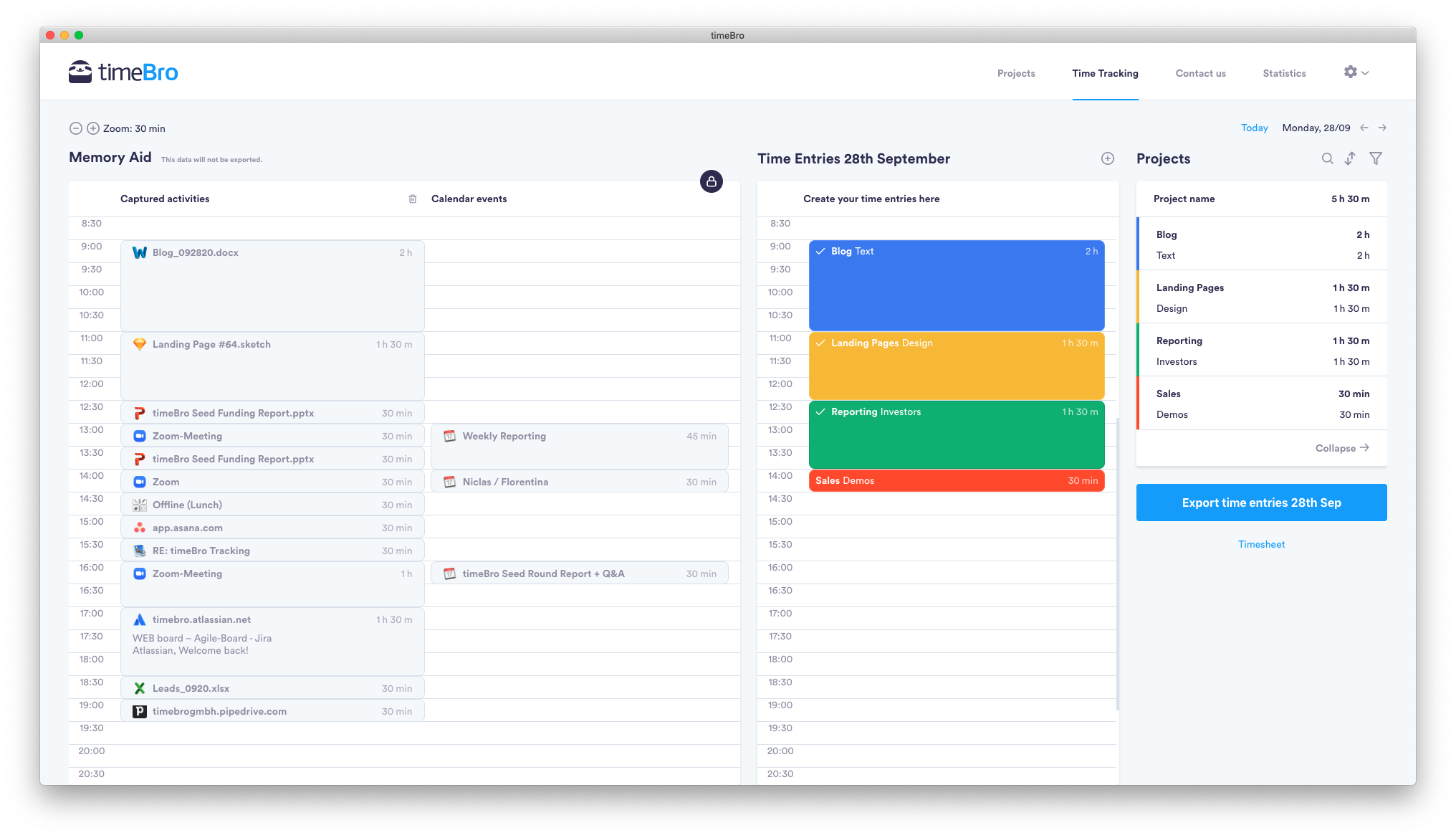 App Benefits
Automatic Recording:
timeBro records everything while you work
Every window - files, e-mails or browser tabs
Log faster & more accurately:
See your day - and remember immediately
Make time entries right next to the memory aid
Export time entries;
Send all time entries to Asana
App Setup Instructions
Create a test account here: www.timebro.com/test and choose Asana in the setup process. Follow the flow to enable the integration.
Or if you already have an existing timeBro Account, go to the timeBro Connected Apps Marketplace and choose Asana, then follow the flow.
For visual instructions, please watch this video.
App Support Email
App's Privacy Policy
https://www.timebro.com/security
This app integration is built by a third-party developer. Asana does not warrant, endorse, guarantee, or assume responsibility for this integration. Contact the app developer for details and support.