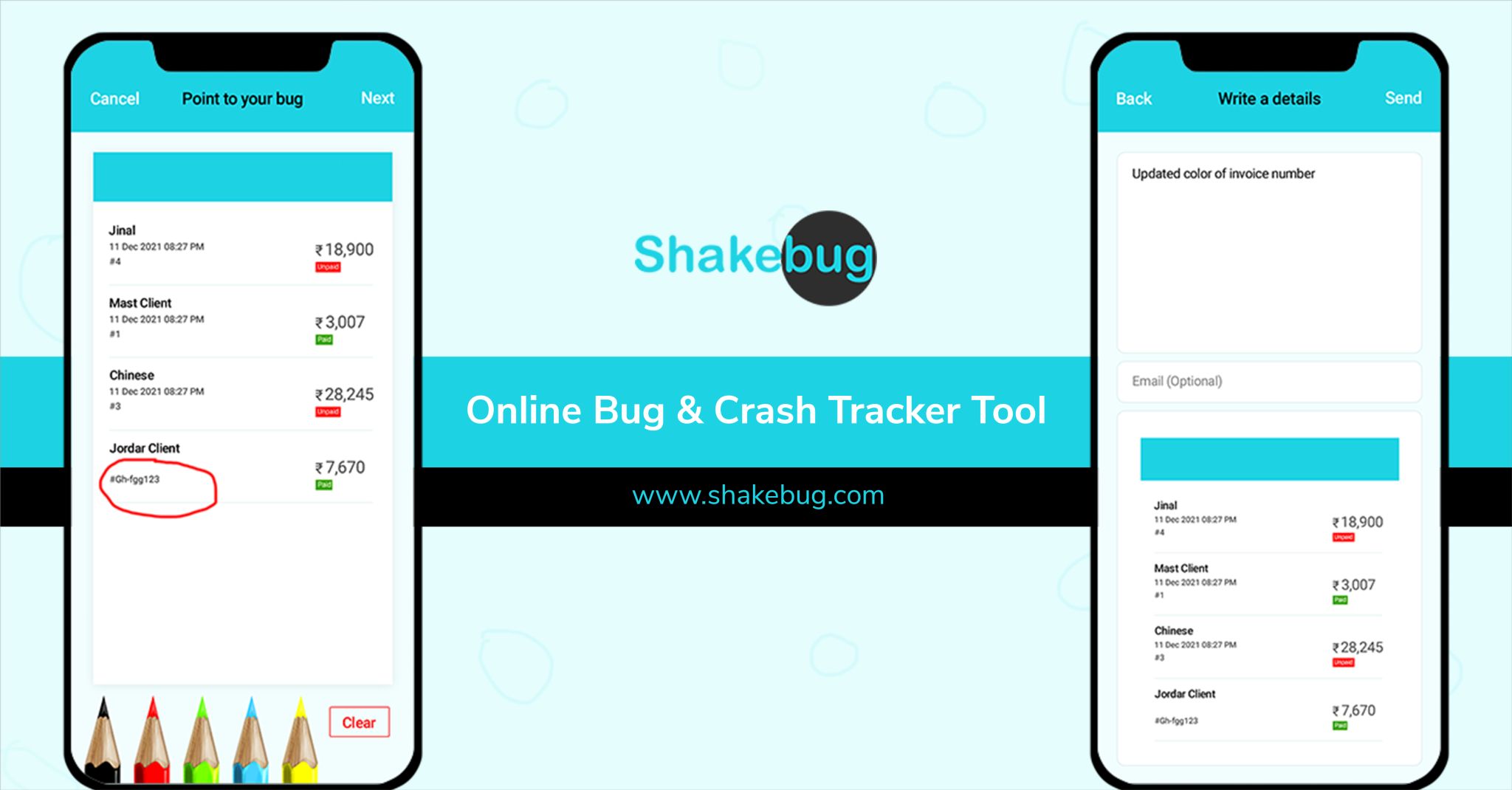 What is Shakebug?
Shakebug is very useful for those who are still using an excel sheet to manage bug reporting for mobile applications. This tool allows users to simply shake the phone to report the issue which can be tracked easily by the developer, QA & project manager and many more. In case any crash occurs in application, then it automatically sends its details to the server. Along with bug reporting, Shakebug also offers Analytics and Events for mobile applications.
Integrating Shakebug with Asana gives access for developers or IT firms to track all the bugs and crashes automatically listed to Asana board. Asana task will have all the bugs detailed including attached image with full device and OS detail as Shakebug bug has. So this is an automatic conversion approach from Shakebug bugs/crash to Asana task.
Get Shakebug + Asana
First create an account on Shakebug
Install Shakebug SDK on your mobile application using this guide.
Login into Shakebug account > on Side menu click on Integration > Click on "Add Integration" button > Choose "Asana" > It will take you to sign in Asana and take permission.
Asana will be added to the Integration list. Just click on the pencil icon.
Click on "Add application" > Choose Shakebug application, Asana projects and Column name > Save it.
Check out this video about: Intoduction to Shakebug
Check out this video about: How to use Shakebug?
Learn more and get support
To learn more about using the Shakebug Asana integration, visit the support page or email their team at support@shakebug.com
This app integration is built by a third-party developer. Asana does not warrant, endorse, guarantee, or assume responsibility for this integration. Contact the app developer for details and support.