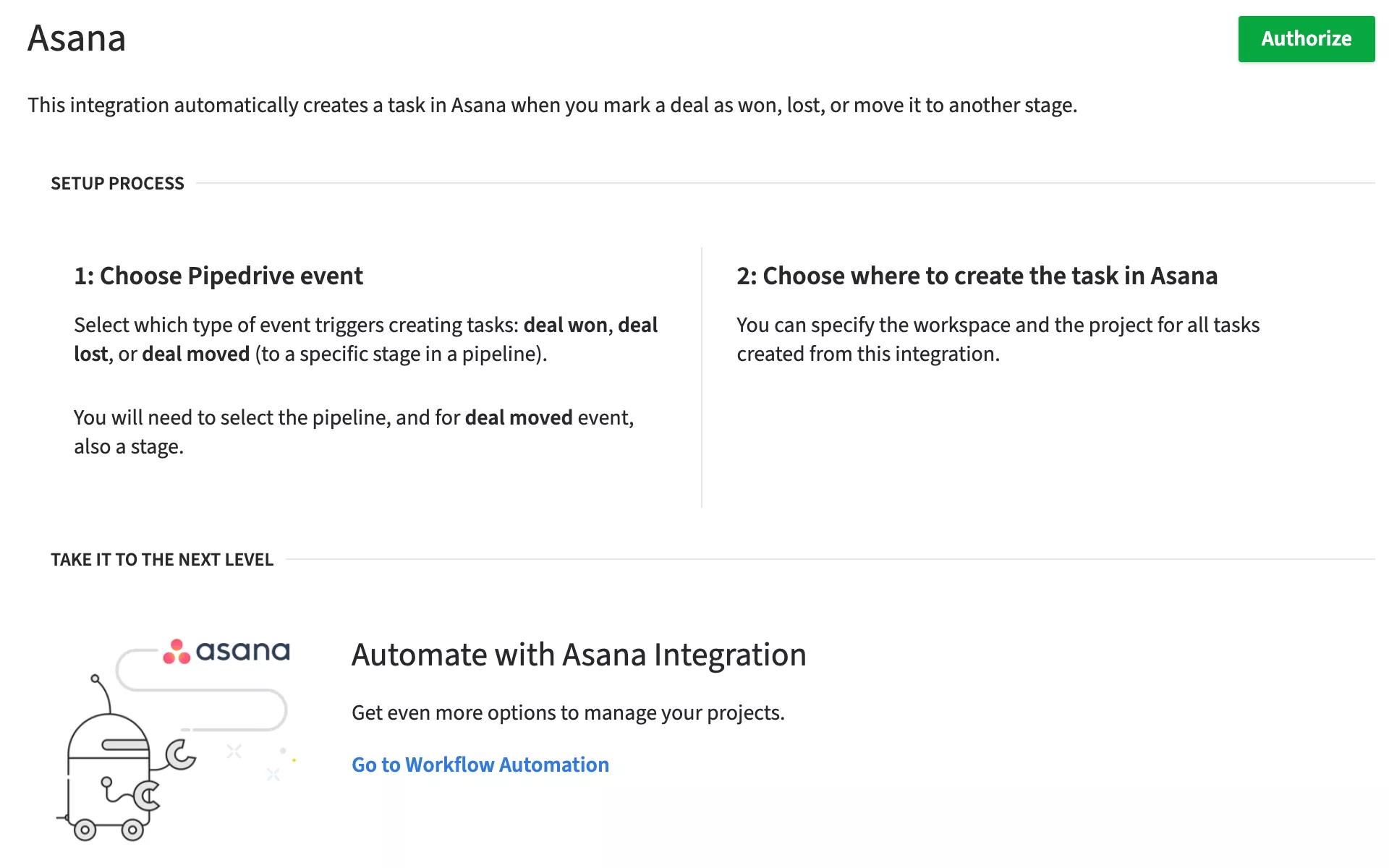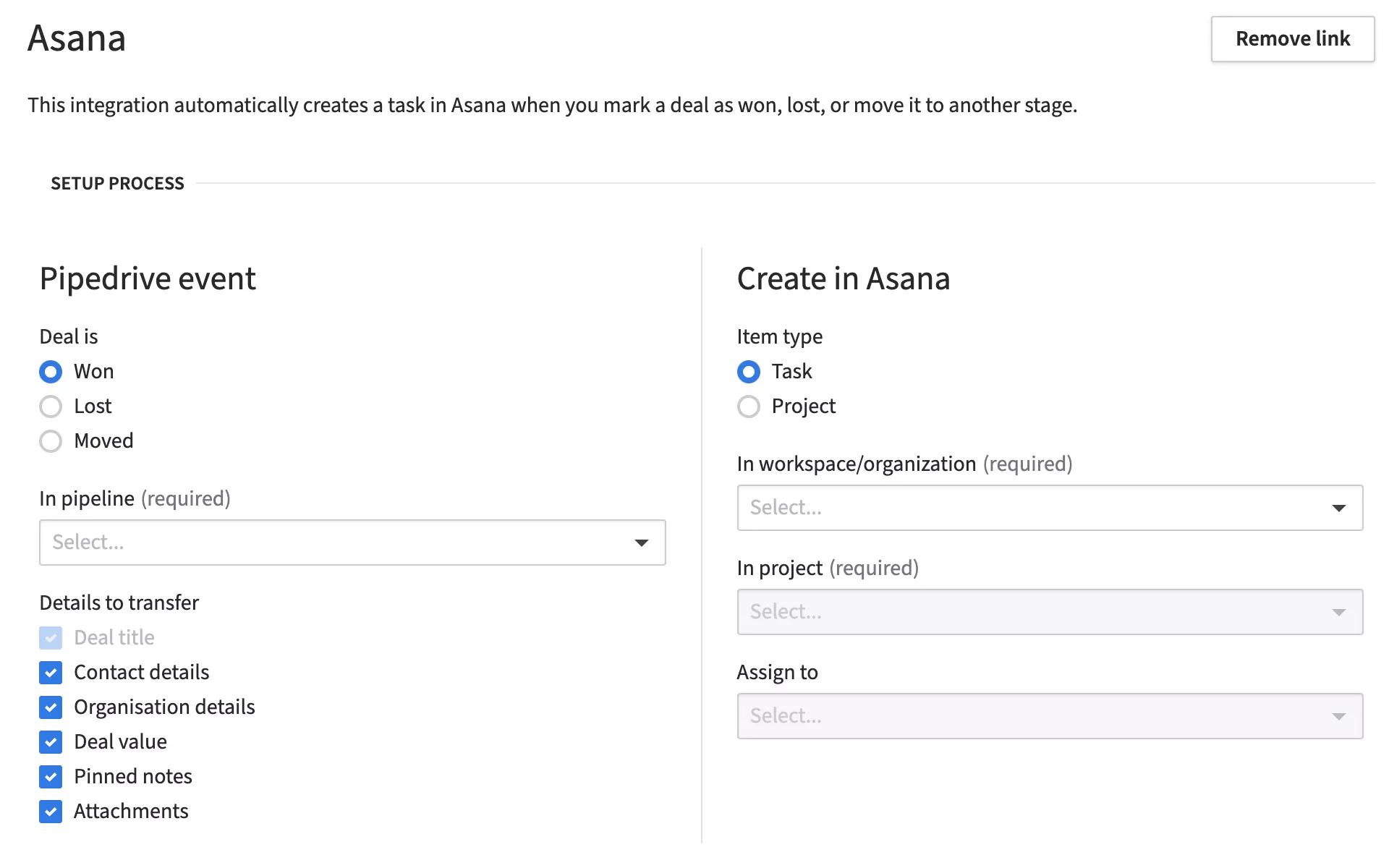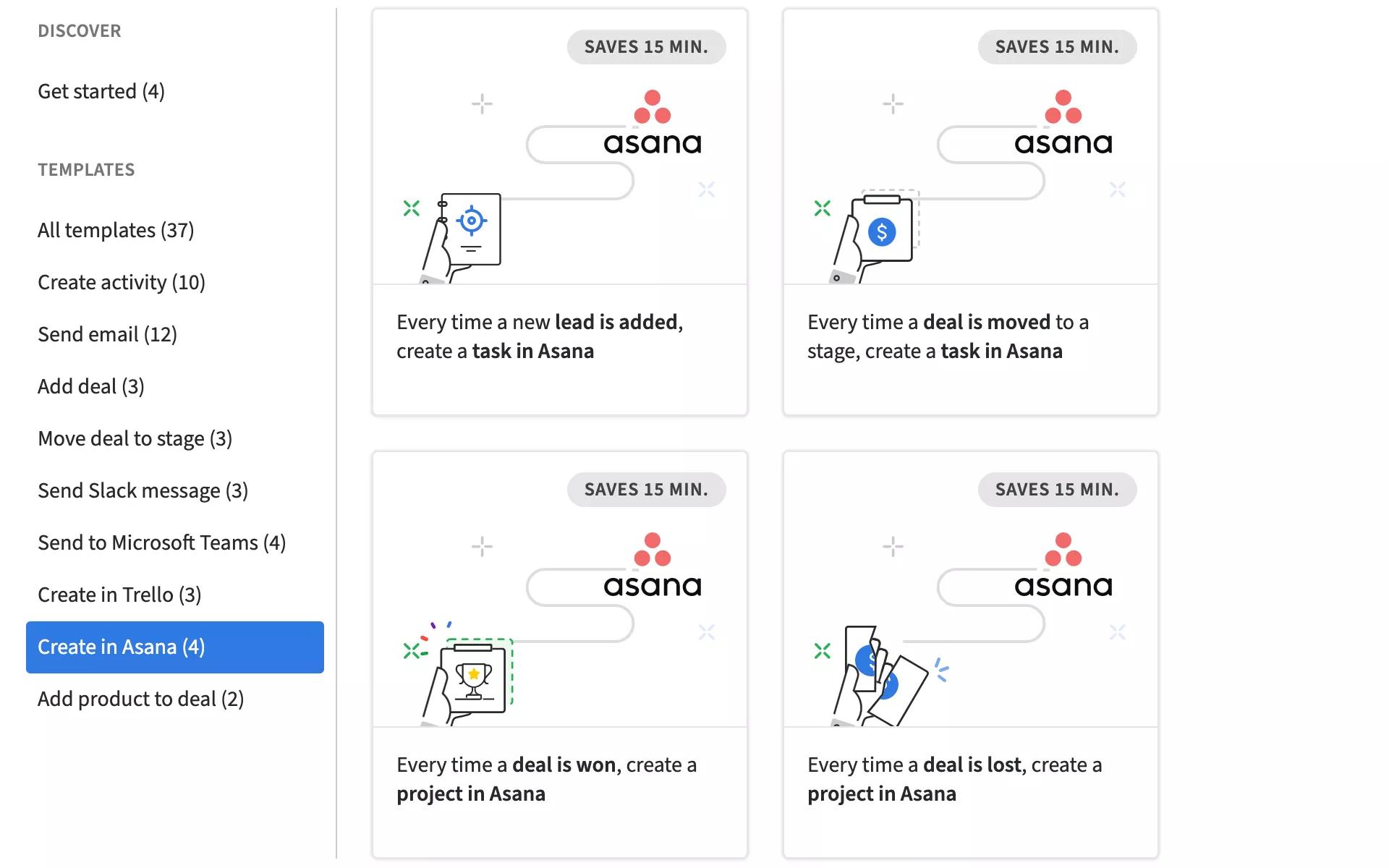 What is Pipedrive?
Combine the benefits of two powerful management tools with the Pipedrive-Asana integration. Your sales team will be able to cooperate smoothly with Asana teams while benefiting from plenty of time-saving features.
The Pipedrive-Asana integration lets you:
Create Asana tasks when you make changes to Pipedrive deals Create a project/task in Asana for every new deal/lead Create workflow automations for one or multiple pipelines
Get Pipedrive + Asana
Create a new project in Asana.
Select the Pipedrive actions you'd like to trigger an Asana task, the details you'd wish to sync, the Asana project to connect to and the assignee.
When you change a deal's status in Pipedrive, Asana will automatically create a respective task.
Or find Asana in Pipedrive Marketplace and click "Install now" --> https://www.pipedrive.com/en/marketplace/app/asana/cea6a4dbfcfb6faa
Learn more and get support
To learn more about using the Pipedrive + Asana integration, visit Pipedrive or email their team at support@pipedrive.com
This app integration is built by a third-party developer. Asana does not warrant, endorse, guarantee, or assume responsibility for this integration. Contact the app developer for details and support.