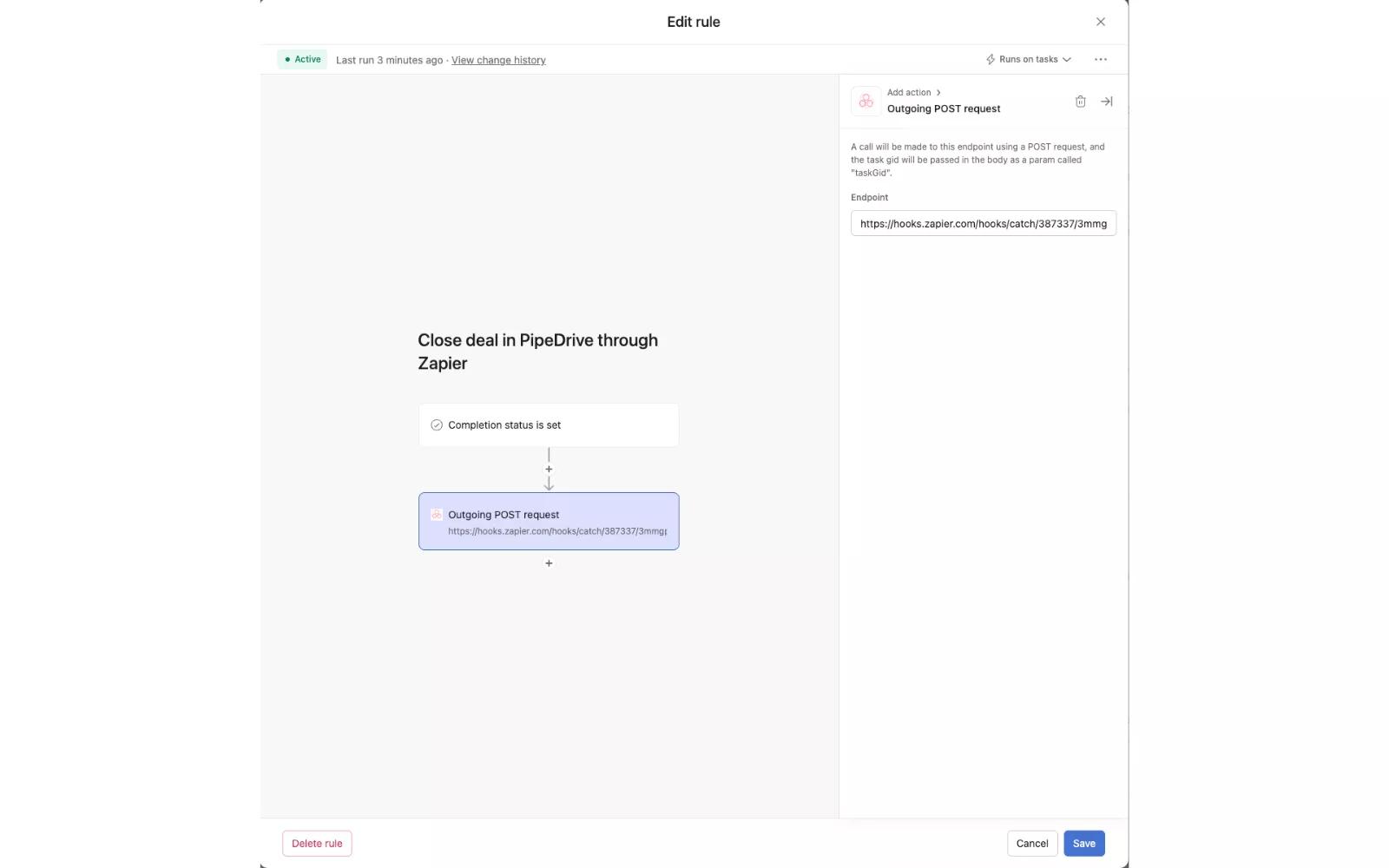 Why Outgoing Web Request
Rely on an Asana native trigger to, as a result, call your own server or a 3rd party app (like Zapier or make.com) to take over. The GET or POST request will carry the task gid (as a query or body parameter called "taskGid").
How to connect Outgoing Web Request + Asana?
Setup an endpoint accepting GET and POST requests (could be a Zap with a Webhooks trigger).
Create the rule
Do whatever triggers the rule
Be amazed by your endpoint being called!
Learn more and get support
To learn more about using the Outgoing Web Request + Asana integration, visit this page.
Privacy Policy
You can find Outgoing Web Request's policy here.
Asana does not endorse or certify apps built by third-party developers. If you encounter inappropriate content or behavior, please report it here. Otherwise, please contact the app developer for support.
Collaborate effortlessly with Asana
From the small stuff to the big picture, Asana organizes work so teams know what to do, why it matters, and how to get it done. It's free to get started, simple to use, and powerful enough to run your entire business. Learn more about Asana today.