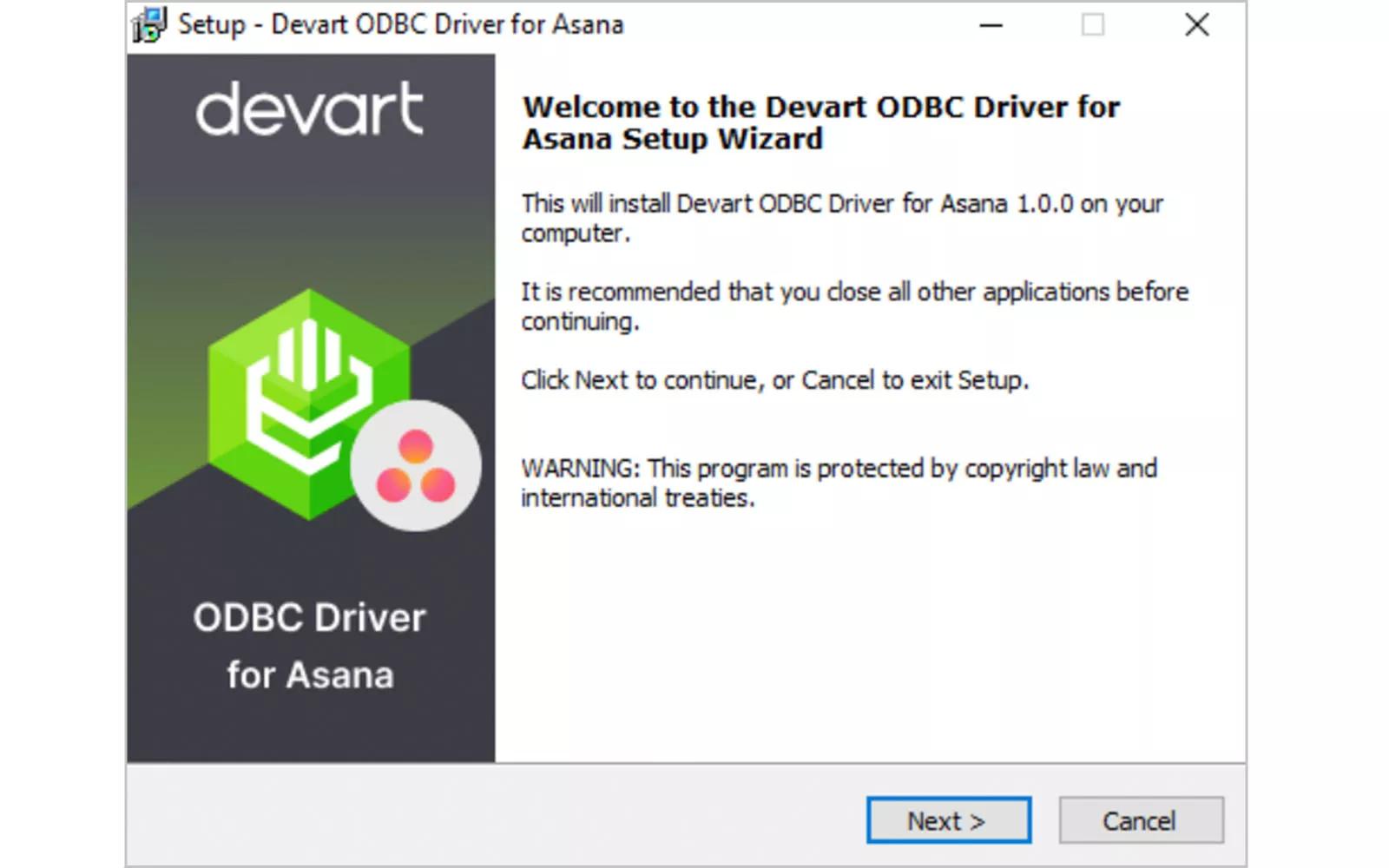 What is ODBC Driver?
Devart ODBC Driver for Asana is a high-performance connectivity tool with enterprise-level features for accessing Asana from ODBC-compliant reporting, analytics, BI, and ETL tools on both 32-bit and 64-bit Windows. Our ODBC driver fully supports standard ODBC API functions and data types and enables easy access to live Asana data from anywhere.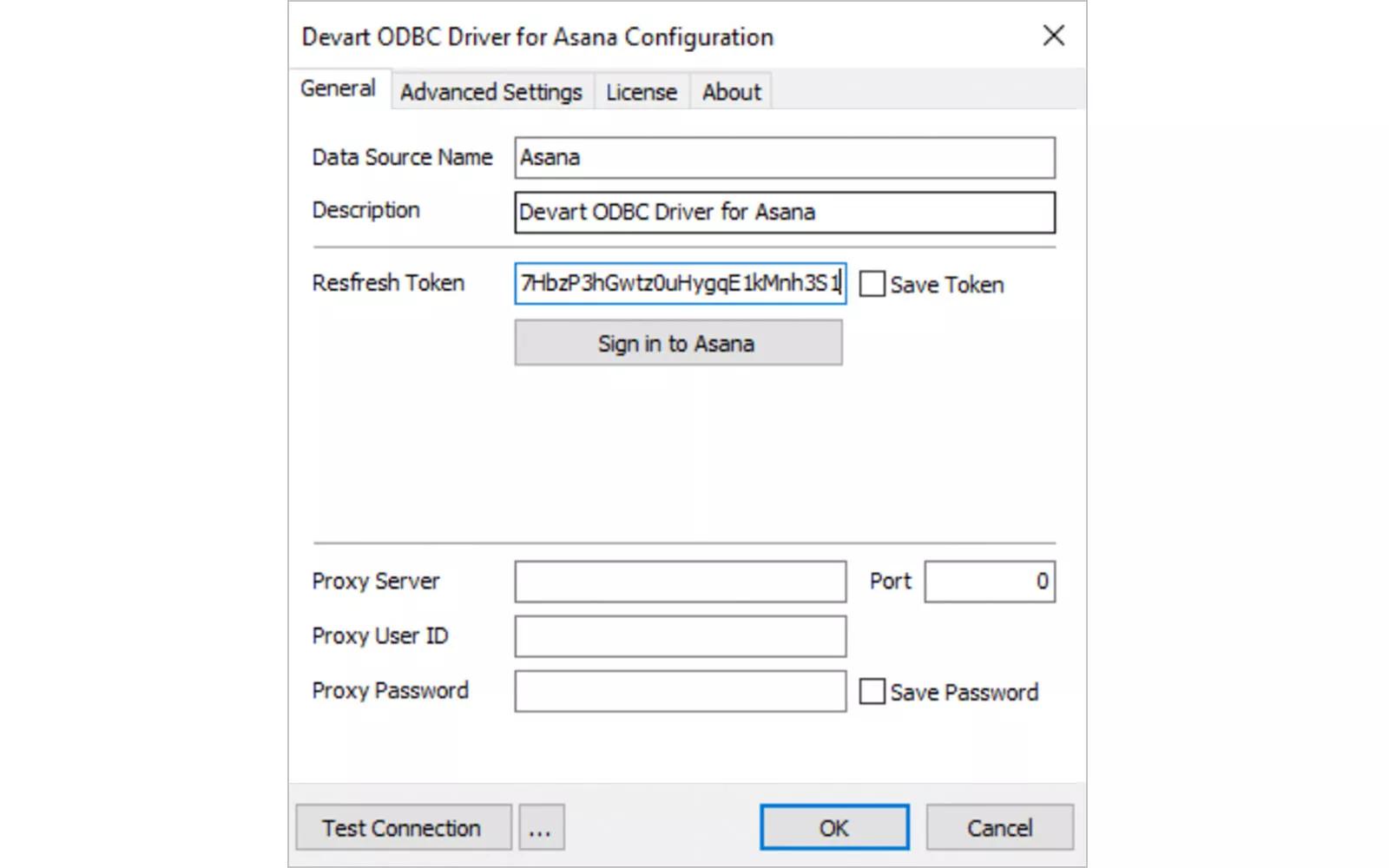 Why ODBC Driver + Asana?
The driver is compatible with third-party tools for data analysis, such as Microsoft Excel, and integrates with various IDEs and systems like Visual Studio, etc. ODBC driver for Asana can be used with 32-bit and 64-bit applications on both x32 and x64 platforms, so there is no need to additionally configure the driver, applications or environment. Cost-Effective Deployment. Standalone installation file that doesn't require the user to deploy and configure any additional software such as a database client or a vendor library. Fully Unicode-Compliant Driver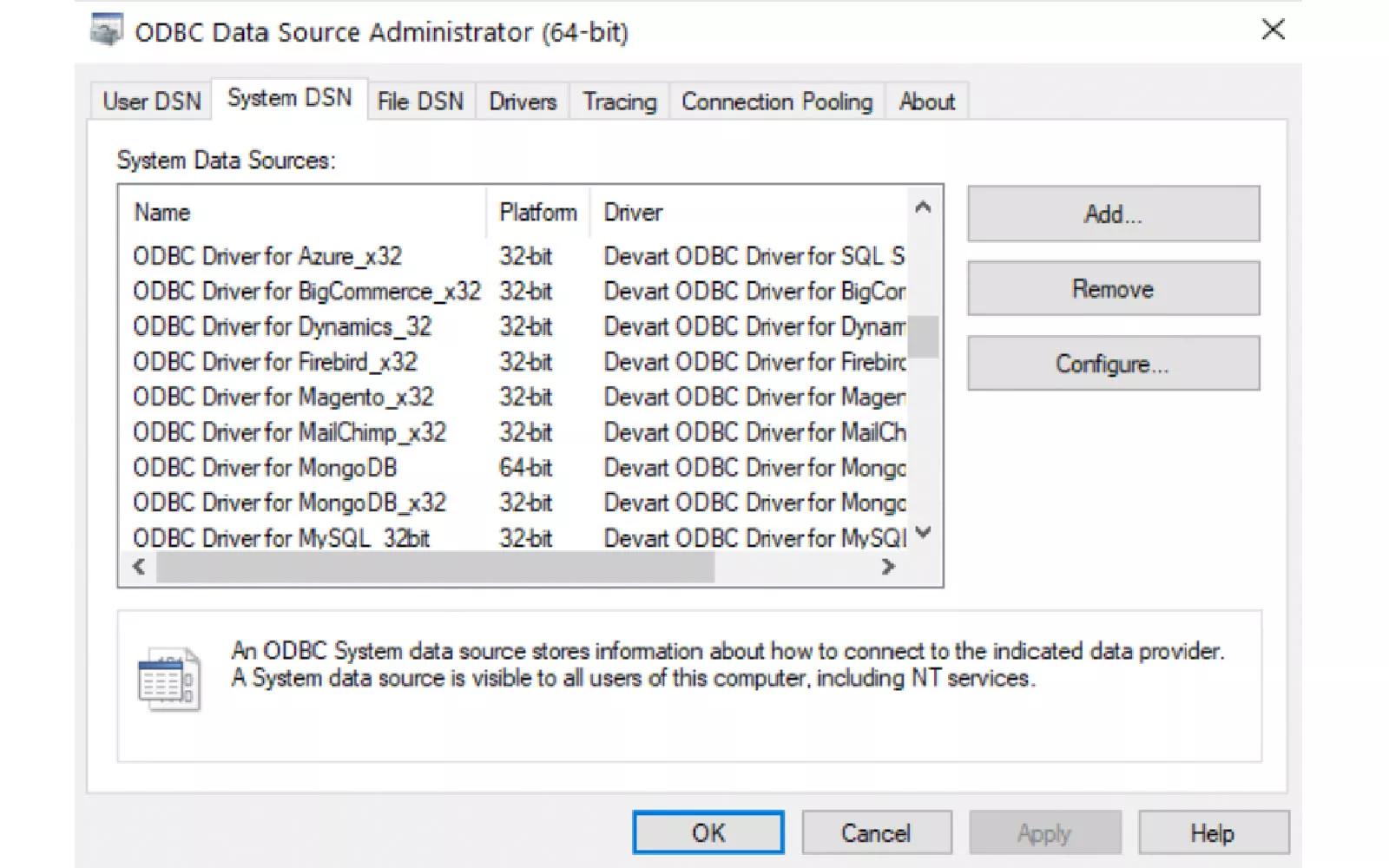 How to connect ODBC Driver + Asana?
In order to install the integration, please follow the instructions listed here.
Learn more and get support
To learn more about using ODBC Driver + Asana integration, visit this site or simply fill out the contact found in the Submit Request section.
Asana does not endorse or certify apps built by third-party developers. If you encounter inappropriate content or behavior, please report it here. Otherwise, please contact the app developer for support.
Collaborate effortlessly with Asana
From the small stuff to the big picture, Asana organizes work so teams know what to do, why it matters, and how to get it done. It's free to get started, simple to use, and powerful enough to run your entire business. Learn more about Asana today.