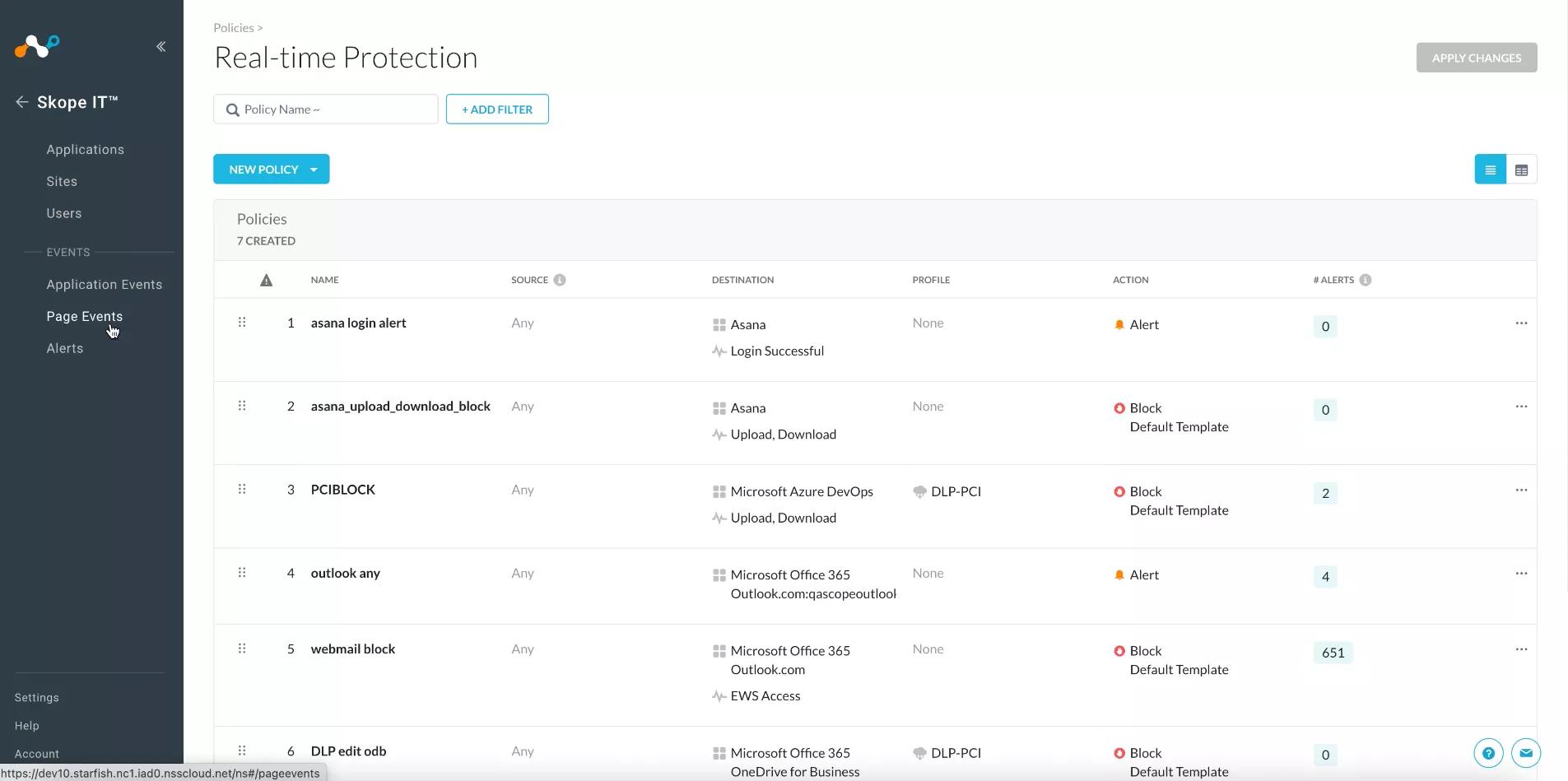 What is Netskope?
Netskope safely and quickly connects users directly to the internet, any application, and their infrastructure from any device, on or off the network. Netskope provides Inline and API-based SaaS and Web Security and Zero-Trust Network Access built natively in a single platform. Netskope is fast everywhere, data-centric, cloud-smart, and provides a lower total-cost-of-ownership.
Why Netskope + Asana
Confidently protect all your valuable data while using Asana + Netskope. The Asana for Netskope Connector detects and provides visibility on key platform activities ensuring all customer data inside Asana is monitored and secure.
Applying DLP policies to data going in and out of Asana to comply with corporate policies or regulations.
Restrict use of Asana based on roles and user groups and adjust based on behavioral analytics.
Monitor Asana usage and apply granular policy in real-time to prevent data misuse and provide insights into Asana usage.
Reduce attack surface by blocking all non corporate domain or authenticated access to Asana
How to connect Netskope + Asana
Here's how to set-up the integration:
From Netskope, go to Settings > Manage > Application Feature Support
Click "New Key-Value Pair"
Select "Asana" from the application dropdown list
From the Key dropdown list select: (1) "Asana-Allowed-Domains-Requester-Id" or (2) "Asana-Allowed-Domain-Ids"
In the Value field, enter the corresponding "Approved Domain IDs" as Values

If admins want to allow only their own domain, the values in (1) and (2) will be the same
If they want to allow multiple domains, (2) will contain multiple values

When finished, click "Save"
Learn more and get support
To learn more about using the Netskope + Asana integration, visit the Netskope guide.
If you have questions, feedback, or need support, contact Netskope at support@netskope.com.
This app integration is built by a third-party developer. Asana does not warrant, endorse, guarantee, or assume responsibility for this integration. Contact the app developer for details and support.
Collaborate effortlessly with Asana
From the small stuff to the big picture, Asana organizes work so teams know what to do, why it matters, and how to get it done. It's free to get started, simple to use, and powerful enough to run your entire business. Learn more about Asana today.