What is MESA?
If you're looking for a tool to help manage projects and keep focus on what's important, look no further than Asana. It's the perfect solution for ecommerce work, as it allows your team to collaborate seamlessly no matter where they are. You can bring all of your team's work together in one place and stay organized with ease. Asana is the perfect tool for keeping your ecommerce business running smoothly. Try it today!
Keep all your Shopify data organized and in one place with Asana. With our new Asana app integration, you can sync order details, product options, customer data, and more into Asana. This makes it easy to keep track of everything related to your tasks, making you more productive and efficient.
Plus, you can connect the data from your other Shopify apps for a unified view. Asana is the perfect tool for busy ecommerce businesses!
How to connect MESA + Asana?
When you're setting up your first workflow with Asana, you'll need to create a credential through MESA's Asana app or use your own custom Asana app. Click on the Connect with Asana button.
You will see a screen asking you to grant MESA permission to connect with your Asana account. Once you have reviewed the permissions, click on Allow.
Afterwards, you will be brought back to your current workflow and you are all set! MESA is now connected with your Asana account.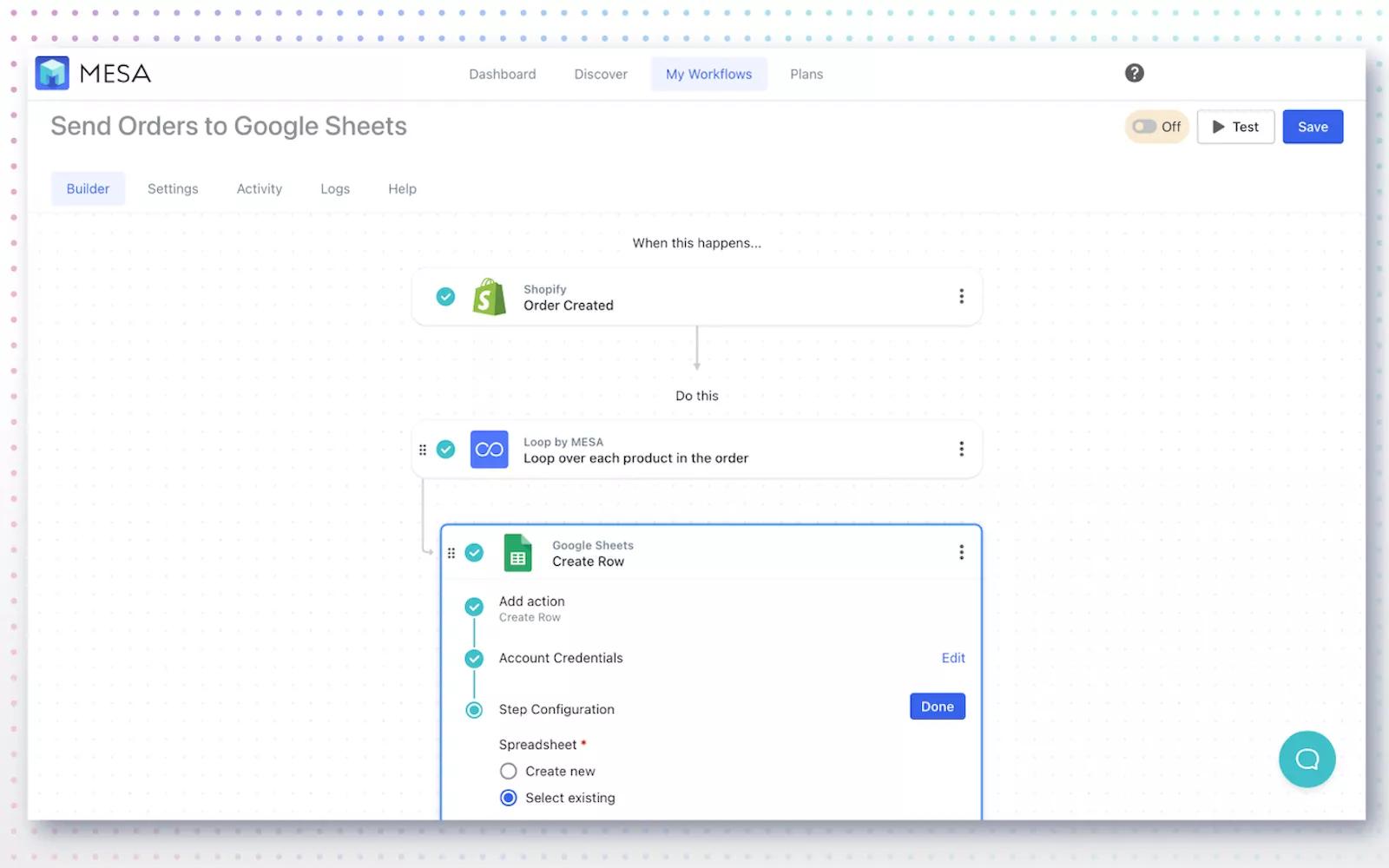 You can also find more information in the guide.
Learn more and get support
To learn more about using the MESA + Asana integration, visit MESA.
If you have questions, feedback, or need support, visit the MESA Support page.
Asana does not endorse or certify apps built by third-party developers. If you encounter inappropriate content or behavior, please report it here. Otherwise, please contact the app developer for support.
Collaborate effortlessly with Asana
From the small stuff to the big picture, Asana organizes work so teams know what to do, why it matters, and how to get it done. It's free to get started, simple to use, and powerful enough to run your entire business. Learn more about Asana today.