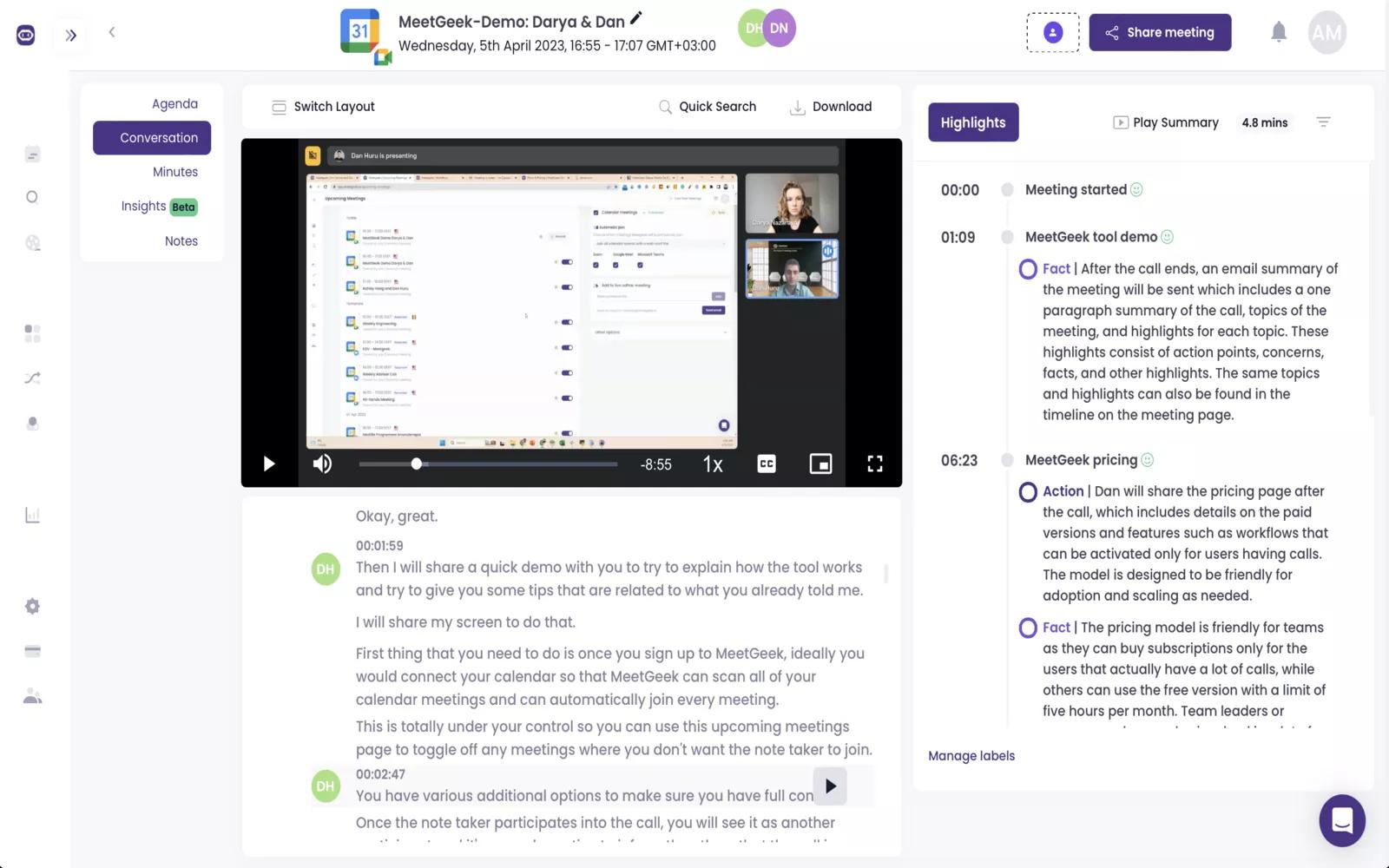 What is MeetGreek
MeetGeek is a meeting assistant that automatically records, transcribes, and shares summaries of meetings. With just a few clicks you can set up an automated workflow to synchronize your meetings, meeting summaries, and highlights to your Asana workspaces.
Why MeetGeek + Asana?
Automatically create tasks in every workspace, team, and project you like
Capture meeting summaries and highlights with full context
Enrich tasks with key customer requests and concerns from your calls
By integrating MeetGeek with Asana, you no longer need to take notes during client calls as you can concentrate on the conversation and deliver high-quality follow-ups.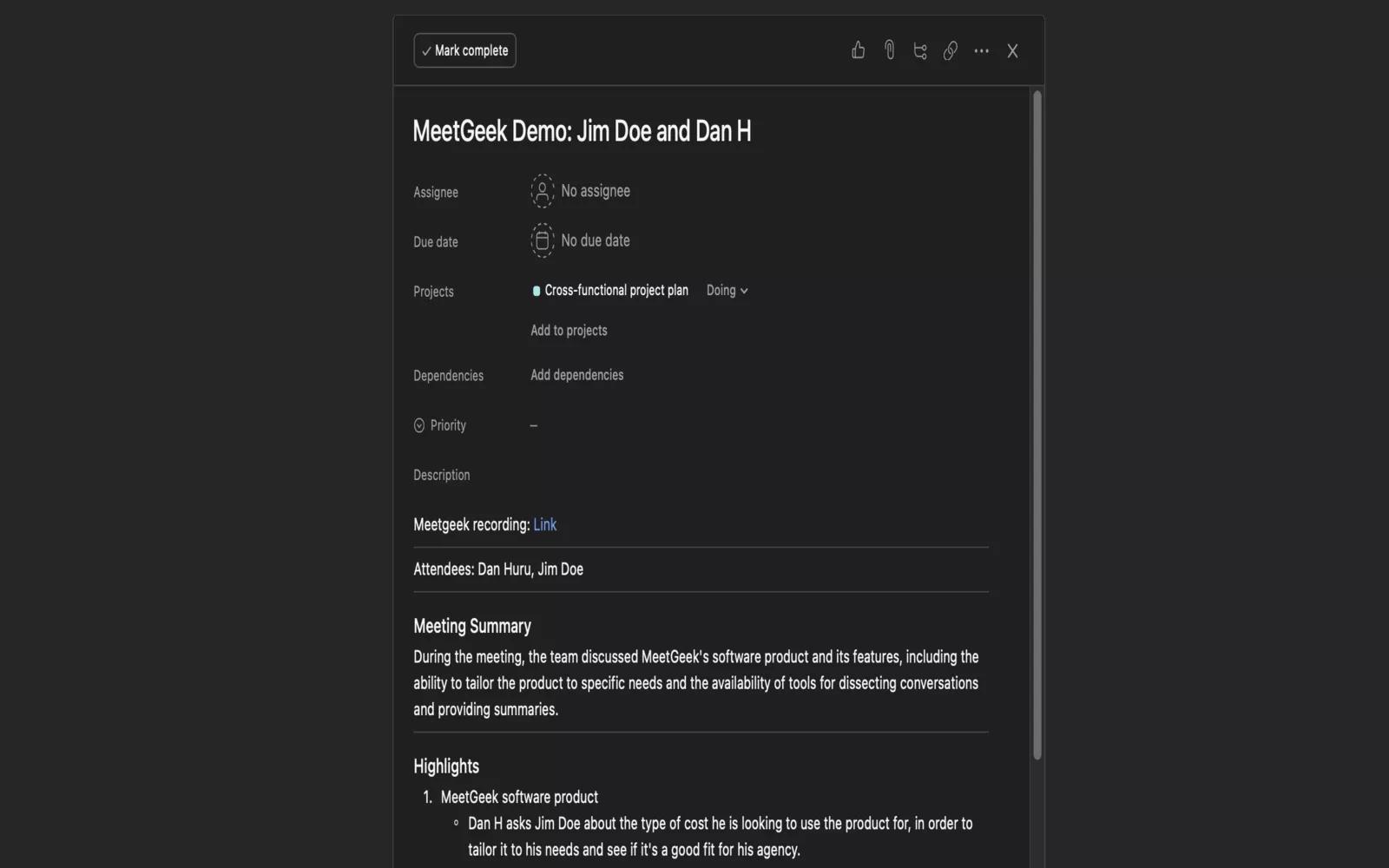 How to connect MeetGeek + Asana?
At this moment, Asana is available for all of our users. They have to connect the integration in MeetGeek's Settings page, under the Integrations tab.
Every user is able to share any meeting: in the upper-right corner is a button (Share meeting).
Select Asana, fill out the form (workspace, team, project, and section), and a task will be created in Asana with all the data in the notes section.
You can share highlights by selecting them (click on the circles in the timeline - the timeline on the right) and a button will appear (Share highlights). The same form will be available and the particular highlights will be created as tasks in Asana.
Once you connect, for paid plans only (at least the Pro Plan), you can create workflows that will trigger after every meeting or upload. These workflows can be of type meeting (sharing everything as an Asana task) or highlight (sharing particular highlights as Asana tasks).
At creation time, you also have to fill out the form regarding workspaces, teams, projects, and sections.
How to disconect
When you want to disconnect the integration:
Go to Settings
Integrations
Click on the dots and click on the disconnect button
Learn more and get support
To learn more about using the MeetGeek + Asana integration, visit this site.
Privacy Policy
Please review this guide.
Asana does not endorse or certify apps built by third-party developers. If you encounter inappropriate content or behavior, please report it here. Otherwise, please contact the app developer for support.
Collaborate effortlessly with Asana
From the small stuff to the big picture, Asana organizes work so teams know what to do, why it matters, and how to get it done. It's free to get started, simple to use, and powerful enough to run your entire business. Learn more about Asana today.