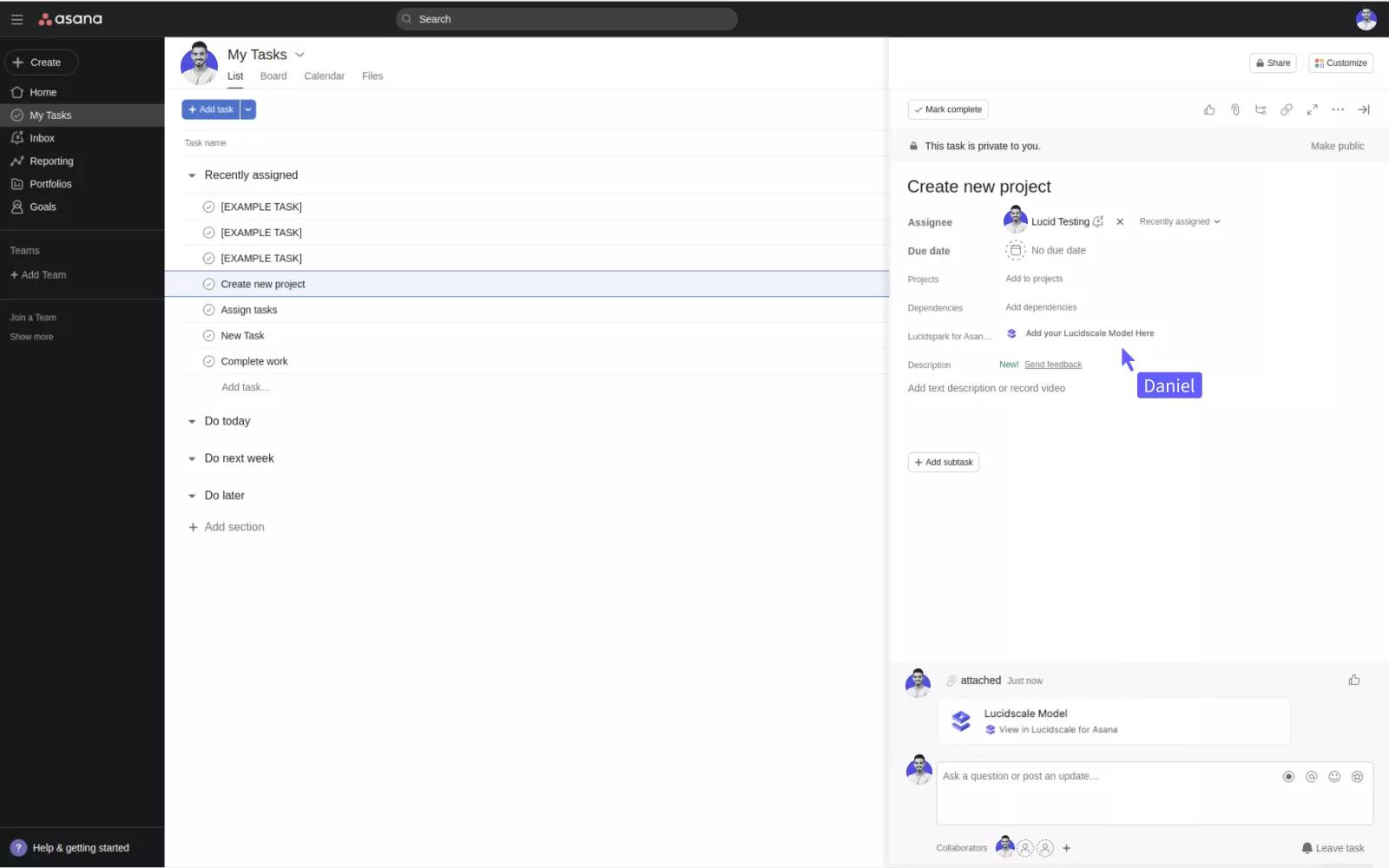 What is Lucidscale?
Lucidscale is a cloud visualization solution that helps organizations see and understand their cloud environment. It automatically generates accurate dynamic cloud diagrams to help teams effectively design, build, deploy, and troubleshoot as their businesses grow. When you embed these diagrams into your Asana projects and tasks, you can provide data and context that keeps your teams informed and aligned.
How to connect Lucidscale + Asana
To use this integration, you must have:
An Asana Premium or Business account
A Lucid account
To install embed functionality:
Install the Lucidscale app for Asana here
Select "Connect to Lucidscale for Asana."
Choosing to connect will redirect you to Lucidscale to log in and grant authorization.
After granting access, you will be directed back to Asana to enable Lucidscale for selected projects.
To attach Lucidscale diagrams to specific Asana tasks:
Open an Asana task in a Lucidscale-enabled project.
Look for the "Lucidscale for Asana" field.
Search for a Lucidscale diagram in the search bar, or select a board from the dropdown.
Learn more and get support
To learn more about using the Lucidscale + Asana integration, visit Lucid.
If you have questions, feedback, or need support, visit the Lucid Support page.
Asana does not endorse or certify apps built by third-party developers. If you encounter inappropriate content or behavior, please report it here. Otherwise, please contact the app developer for support.
Collaborate effortlessly with Asana
From the small stuff to the big picture, Asana organizes work so teams know what to do, why it matters, and how to get it done. It's free to get started, simple to use, and powerful enough to run your entire business. Learn more about Asana today.