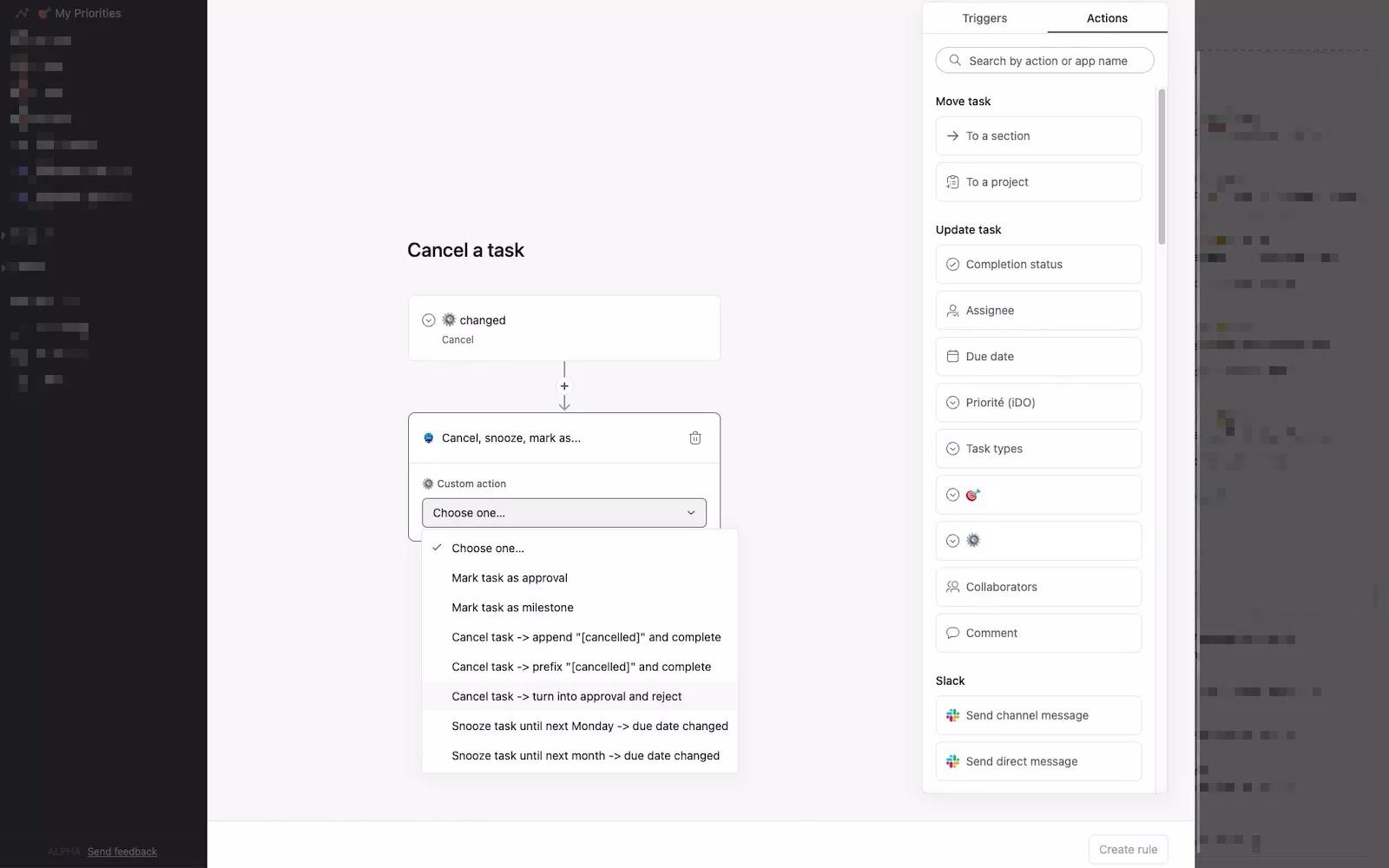 What is iDO Things?
Our set of custom actions will assist you on a daily basis for your personal and project workflows.
We make available to you actions that are not yet available natively within Asana, for example:
mark a task as approval or milestone
unmark a task as approval or milestone
cancel a task by appending or prefixing "[cancelled]"
cancel a task by marking as approval and rejecting
snooze a task by changing the due date to next Monday or next month
And many more to come.
How to connect iDO Things + Asana?
Navigate to the specific Asana project where you'd like to add a rules integration
Click Customize in the top-right corner, navigate to Rules, and select + Add rule
Select iDO Things, your personal assistant
You can select a preset rule, or click Create custom rule
If creating a custom rule, add a name, and choose a trigger and action to get started
Authenticate with oauth by following the steps
Learn more and get support
To learn more about using the iDO Things + Asana integration, visit iDO.
If you have questions, feedback, or need support, please fill out the iDO Things Support form.
For iDO Things' privacy policy, please find it here
Asana does not endorse or certify apps built by third-party developers. If you encounter inappropriate content or behavior, please report it here. Otherwise, please contact the app developer for support.
Collaborate effortlessly with Asana
From the small stuff to the big picture, Asana organizes work so teams know what to do, why it matters, and how to get it done. It's free to get started, simple to use, and powerful enough to run your entire business. Learn more about Asana today.