What is Hanzo?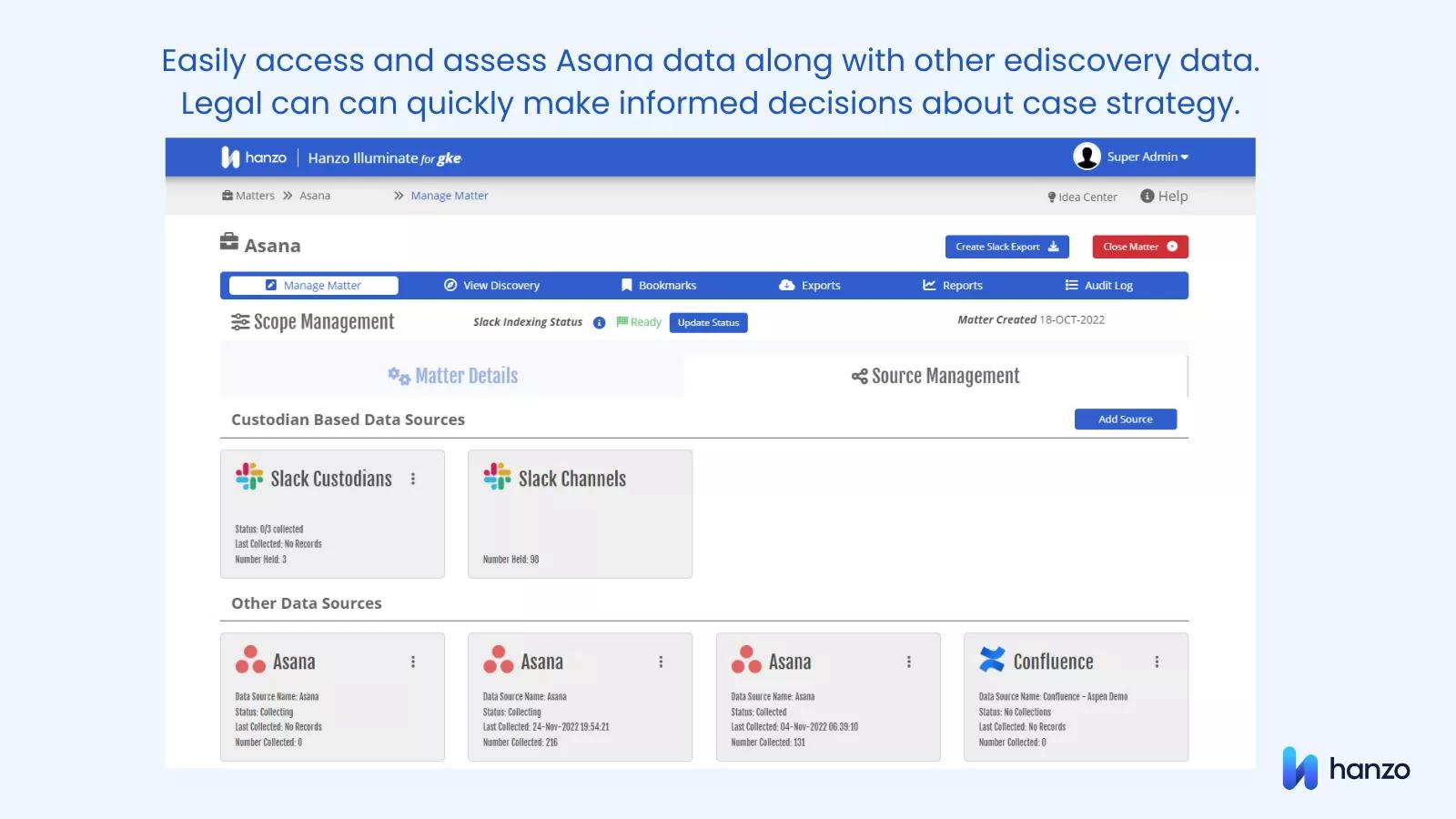 Hanzo enables companies to discover the truth in what's happening in their workplace. Our applications integrate with the next generation of data sources, such as Asana, allowing companies to understand and control their dynamic data and respond to incidents such as litigation, investigations, and audits effectively.
Why Hanzo + Asana?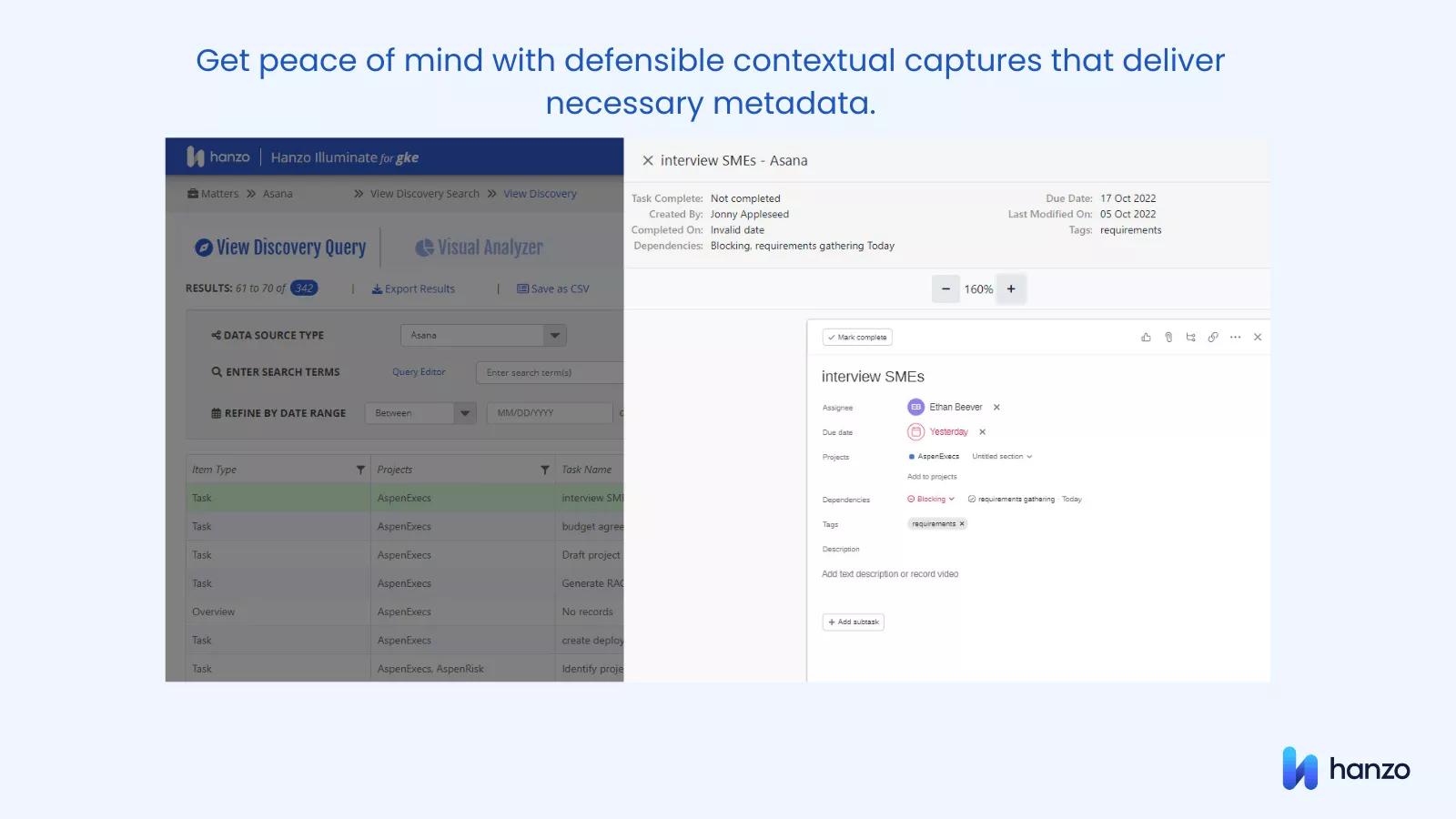 Hanzo provides a secure and defensible method to collect Asana content for internal investigations and eDiscovery needs. Hanzo captures searches, timelines, tasks, overviews, lists, boards, dashboards, calendars, and messages making them searchable and viewable in a near-native viewer.
Reports and eDiscovery review-platform-ready exports of culled data can easily be created using Illuminate.
How to connect Hanzo + Asana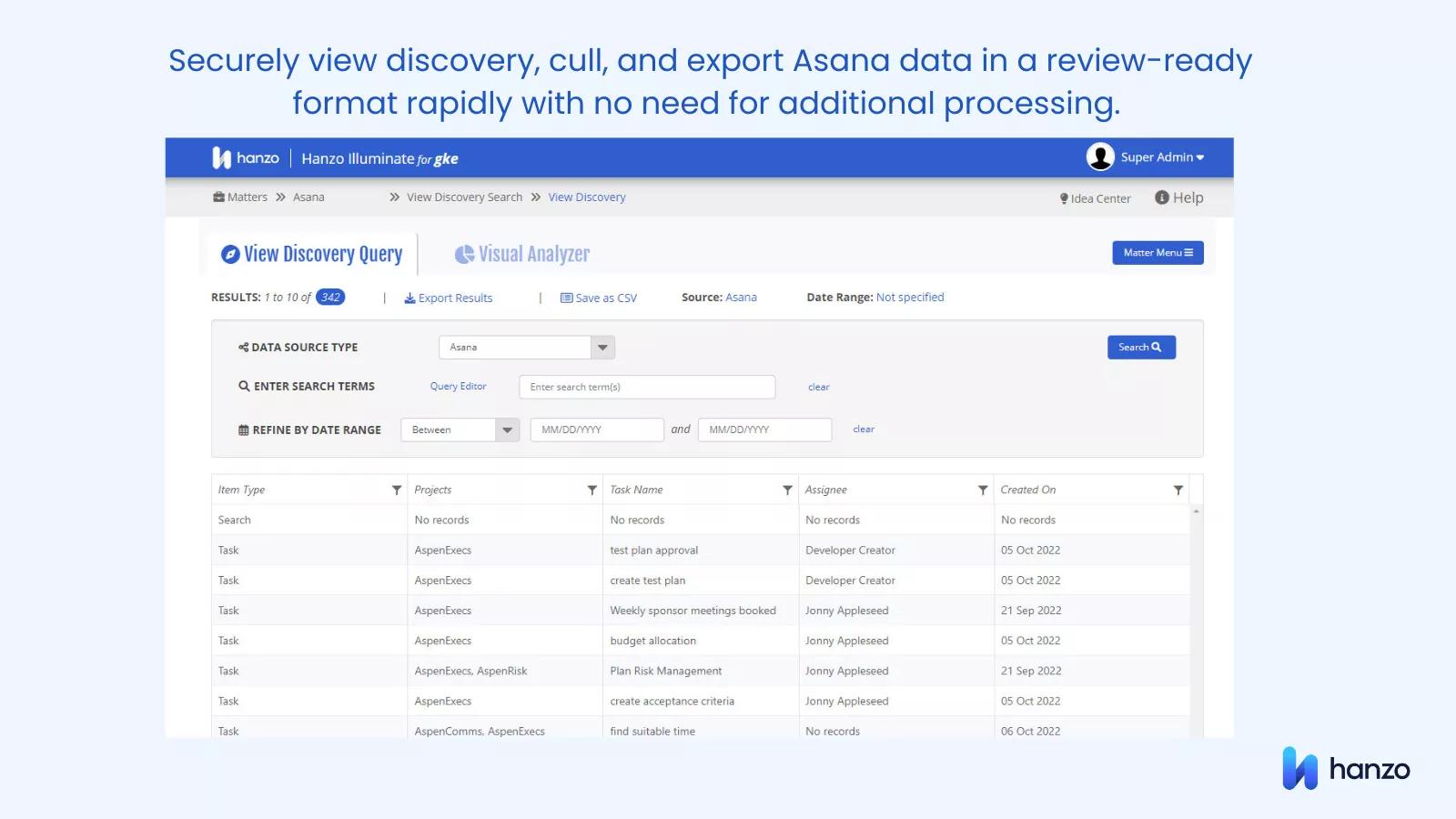 Here's how to set up the integration:
Login to Asana as an Super Admin
Navigate to the Admin Console from upper right corner
Create an Asana Service Account using Members on the left navigation pane.
Select the Apps tab on left navigation pane
Select Service Accounts
Select the Add Service Account button applying a name and description
Select Copy next to the token line

Optional: copy this to a notepad for temporary use

Select Save changes
Launch Hanzo Illuminate and navigate to Org Admin in upper right corner
Select Capture Sources > Add New Source
Select Organization and select Asana from Data Source Type
Enter email/password and Service Account Token copied from Asana
Select Data Source Name
Select Save
Learn more and get support
To learn more about using the Hanzo + Asana integration, visit the https://www.hanzo.co/asana
If you have questions, feedback, or need support, contact support@hanzo.co
Asana does not endorse or certify apps built by third-party developers. If you encounter inappropriate content or behavior, please report it here. Otherwise, please contact the app developer for support.
Collaborate effortlessly with Asana
From the small stuff to the big picture, Asana organizes work so teams know what to do, why it matters, and how to get it done. It's free to get started, simple to use, and powerful enough to run your entire business. Learn more about Asana today.