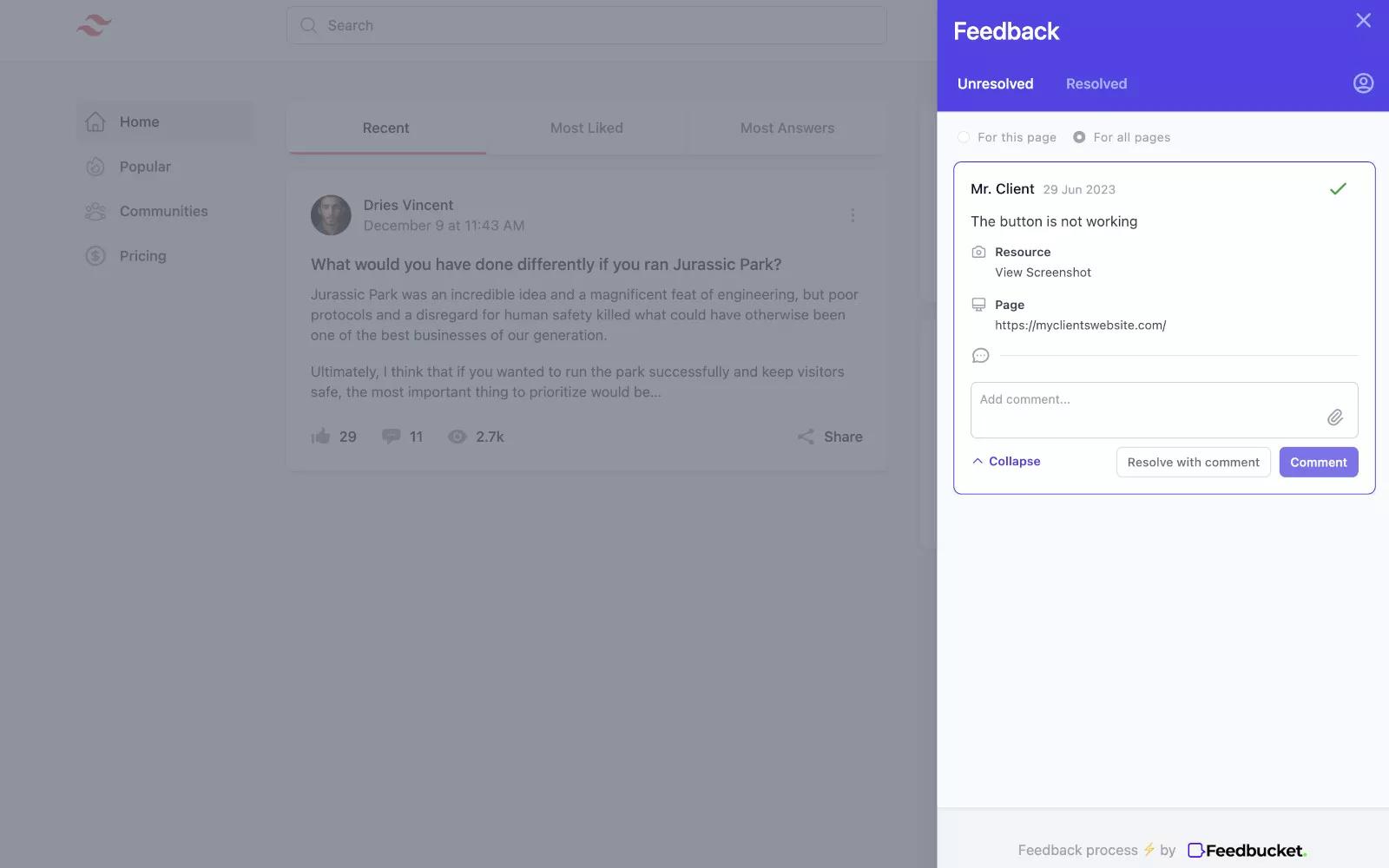 Why Feedbucket + Asana?
Feedbucket is a user-friendly website feedback tool meticulously crafted to simplify the feedback process for web agencies during website development.
By integrating Feedbucket into the website, clients can conveniently submit feedback directly on the site. The tool captures screenshots or video recordings automatically and collects crucial technical details such as the page URL, browser, and more, providing comprehensive context for each piece of feedback.
By connecting Feedbucket with Asana, all the feedback gathered transforms into tasks within your Asana workspace. Our robust two-way integration ensures that Feedbucket and Asana remain synchronized, allowing your team to manage all feedback directly from Asana. The result? A smoother, more efficient feedback process that keeps everyone on the same page.
Get Feedbucket + Asana
Find detailed installation instructions here
Go to https://dashboard.feedbucket.app/register to create your free 14-day trial.
Create your first test project.
Connect the Asana integration and select what project Feedbucket should send tasks to.
Install Feedbucket on your website and view the tasks created in Asana. For more information see the [documentation](https://docs.feedbucket.app/1.0/integrations/asana).

Learn More and Get Support

To learn more about using the Feedbucket + Asana integration, check out the following link here.

If you have questions, feedback, or need support, visit the Feeducket Support page.

To access their privacy policy, you can check out this link here.

Asana does not endorse or certify apps built by third-party developers. If you encounter inappropriate content or behavior, please report it here. Otherwise, please contact the app developer for support.