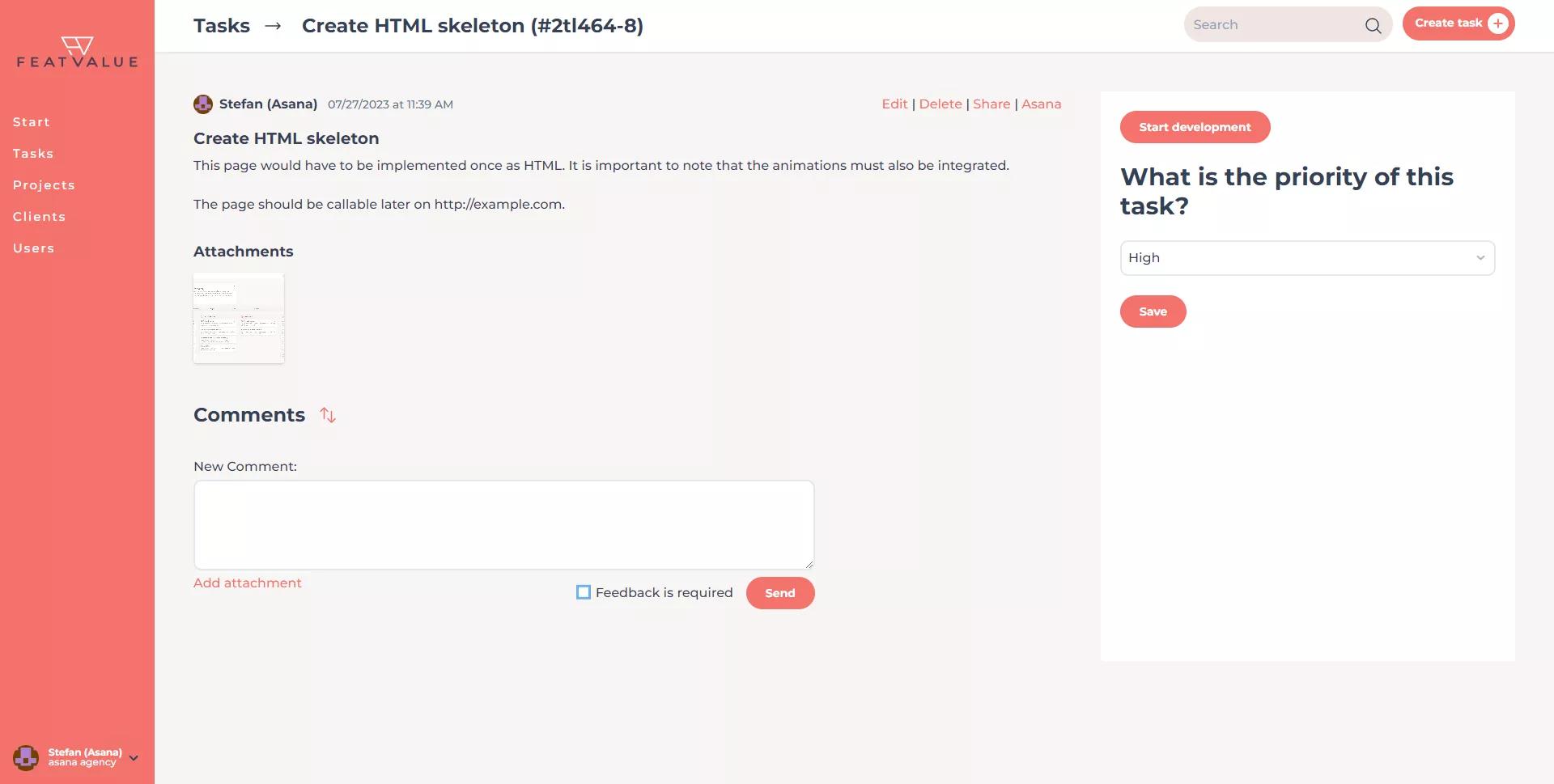 What is FeatValue?
Featvalue supports agencies in communicating with their customers. Your clients can create tasks in FeatValue, which are then synchronized with Asana. Your customer is kept up to date via various notifications, so that inquiries are saved.
Once the work is done, the task is sent to your client for review. If there is still something to improve, the task goes back to "In Progress". Once everything is done, the task is also checked off in Asana and you can move on to the next project.
How to connect FeatValue + Asana?
Access to FeatValue is required during use. FeatValue is currently free, so you can simply register there. You are welcome to contact us after testing if you want us to delete your data.
Otherwise, we have a step-by-step guide next to the video at https://featvalue.com/asana.
Learn more and get support
To learn more about using the FeatValue + Asana integration, visit our website.
If you have questions, feedback, or need support, contact our team at hello@featvalue.com
Asana does not endorse or certify apps built by third-party developers. If you encounter inappropriate content or behavior, please report it here. Otherwise, please contact the app developer for support.
Collaborate effortlessly with Asana
From the small stuff to the big picture, Asana organizes work so teams know what to do, why it matters, and how to get it done. It's free to get started, simple to use, and powerful enough to run your entire business. Learn more about Asana today.