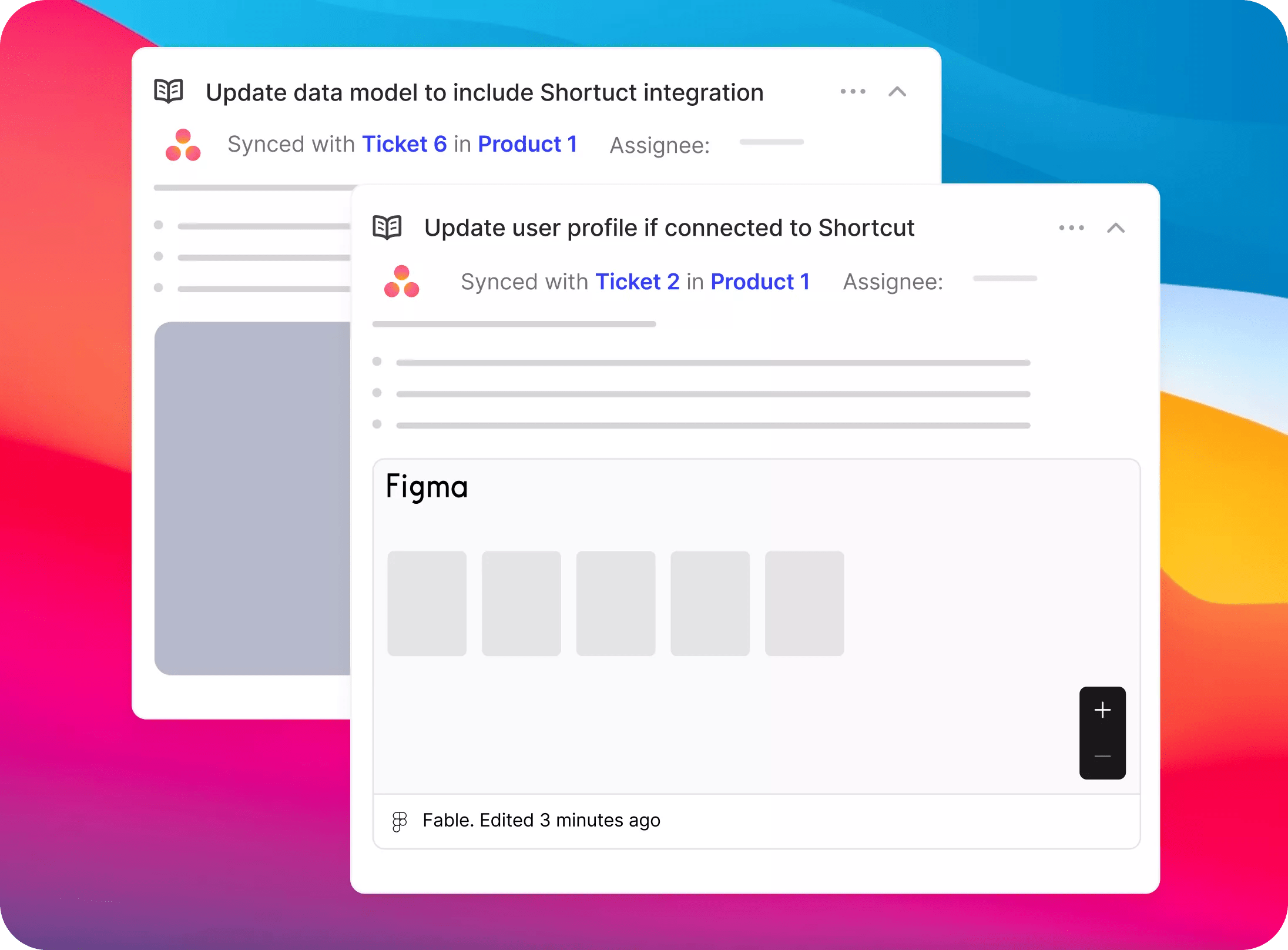 App Benefits
Collaborate on PRDs, then push a button to sync it 2-way with project management tools. No more copy + pasting, no more stale PRD.
Within the same Fable doc, collaborate on Asana tasks alongside Jira, Linear, or Shortcut tasks. For the first time you have one place where your entire team can stay in the loop on all aspects of the product.
App Setup Instructions
Create an account at https://www.fable.to/
Tap the "Integrations" button at the bottom left of the navigation menu
Tap "Connect" on the Asana option
Select an Asana workspace you want to sync to
Go to a Fable document and type "/story"
Add content in the story, then click "Push to Issue Tracker"
Select to push to Asana, then select an Asana Project to sync to
Invite your team to Fable to collaborate on product docs
Create tasks within Fable docs that sync to Asana, Jira, Shortcut, or Linear
Support
Click this link to contact Fable Support team or email founders@tryfable.com.
Privacy Policy
This app integration is built by a third-party developer. Asana does not warrant, endorse, guarantee, or assume responsibility for this integration. Contact the app developer for details and support.