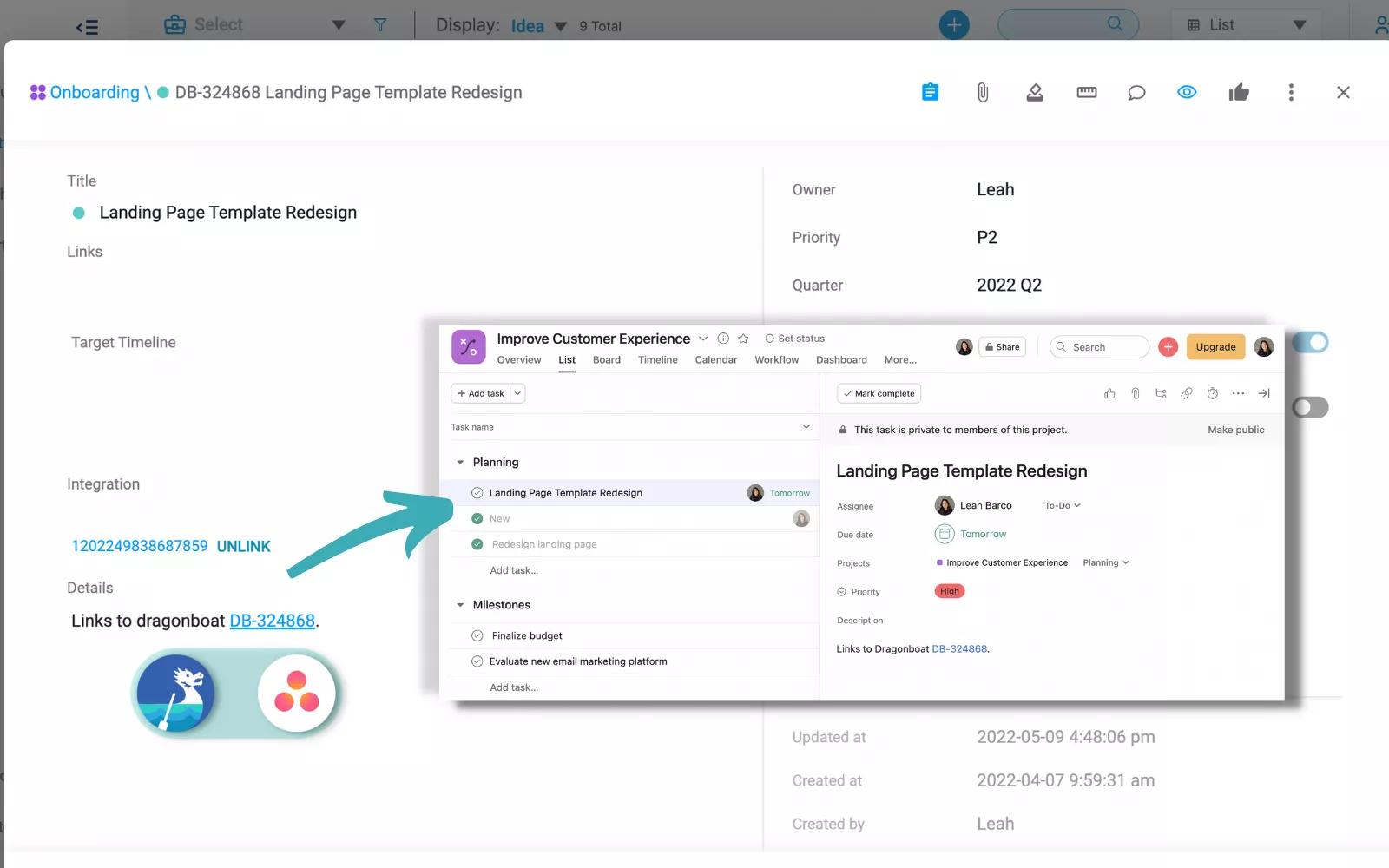 Why Dragonboat + Asana?
Dragonboat is the #1 Product Portfolio Management Platform for outcome-focused teams to strategize, prioritize, deliver and improve products customers love and accelerate business outcomes.
Get Dragonboat + Asana
Use Dragonboat's Asana integration to centralize delivery and progress tracking:
 
Stay updated at every stage of planning and delivery. Tasks created in Asana can be imported into Dragonboat and changes in Dragonboat are reflected in Asana.
 
Collaborate seamlessly. Use Dragonboat to collect feedback, prioritize and plan your roadmap, then push ideas and tasks to Asana so individuals can continue to work with their existing setup and tool.
 
Connect strategy and execution. Plan strategic cycles within Dragonboat and push to Asana for execution cycles.
 
Keep stakeholders informed. Align teams and ensure that all stakeholders know what's being built, the current status, and any delays in progress in real-time within Dragonboat.
To get started with Dragonboat, please visit the link here
Learn more and get support
To learn more about using the Dragonboat integration, please visit Support page or email their Support team at https://dragonboat.zendesk.com/.
Dragonboat Privacy Policy
Please visit this page here
This app integration is built by a third-party developer. Asana does not warrant, endorse, guarantee, or assume responsibility for this integration. Contact the app developer for details and support.