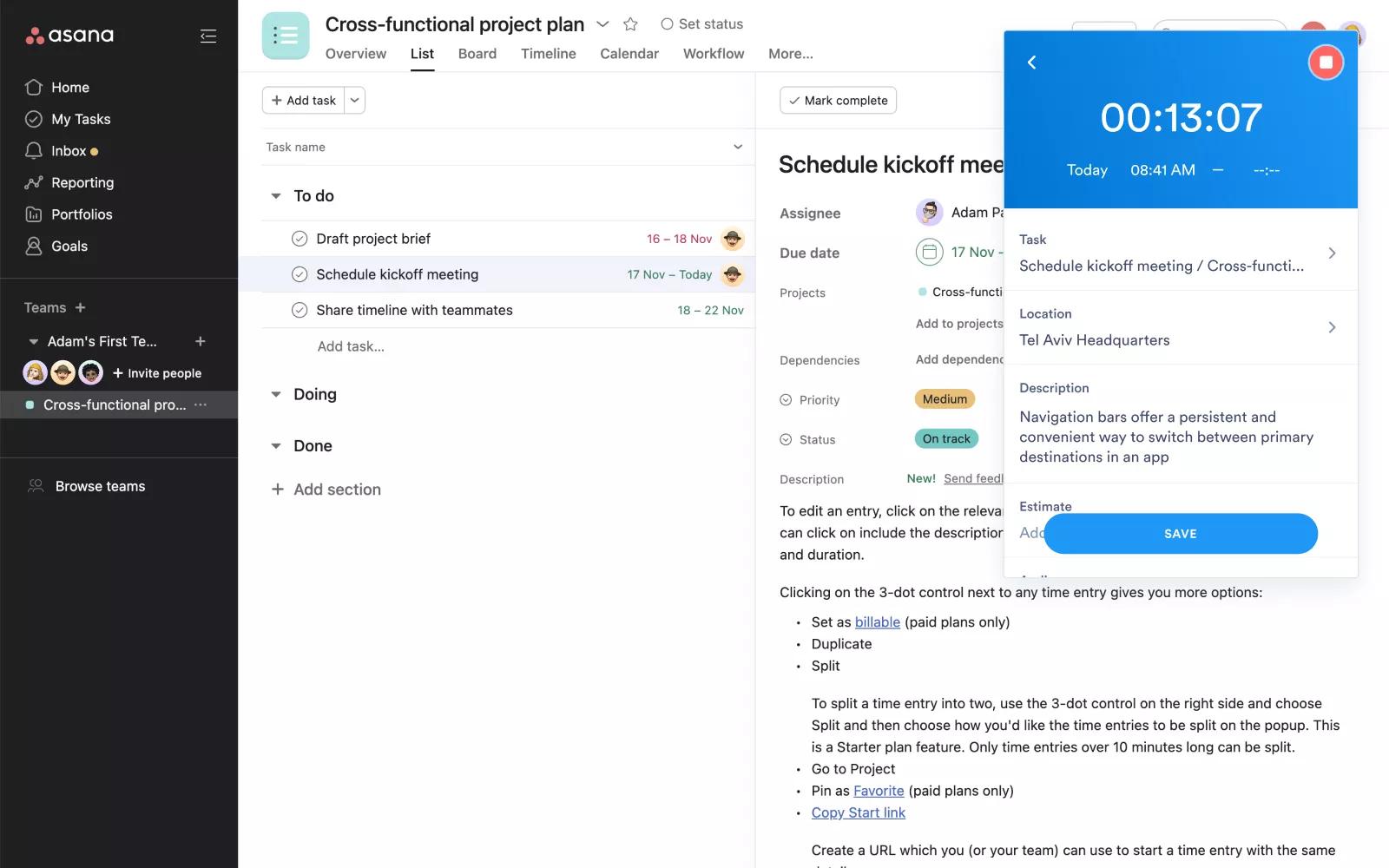 What is Day.io?
Day.io is a trusted time tracking and timesheet app designed to help you and your team to boost productivity by allowing you to track time directly from Asana tasks and get insights on productivity and profitability.
Why Day.io + Asana?
Here are some key benefits:
Track time on activities with one click directly from Asana tasks
Get an accurate view of your weekly timesheet
Track projects progress and profitability in real-time
Export reports in any format to send your clients
Analyze time allocation
Sync automatically all your projects so any new project and task will be visible on Day.io reports
Get start with Day.io + Asana
Sign up to Day.io and start your free trial.
Install the Day.io browser extension. This extension allows Day.io to embed controls into the Asana interface.
Invite your team to join Day.io so they can track time and see progress.
Learn more and get support
To learn more about using the Day.io + Asana integration, visit Day.io
If you have questions, feedback, or need support, contact the Day.io support team.
Asana does not endorse or certify apps built by third-party developers. If you encounter inappropriate content or behavior, please report it here. Otherwise, please contact the app developer for support.