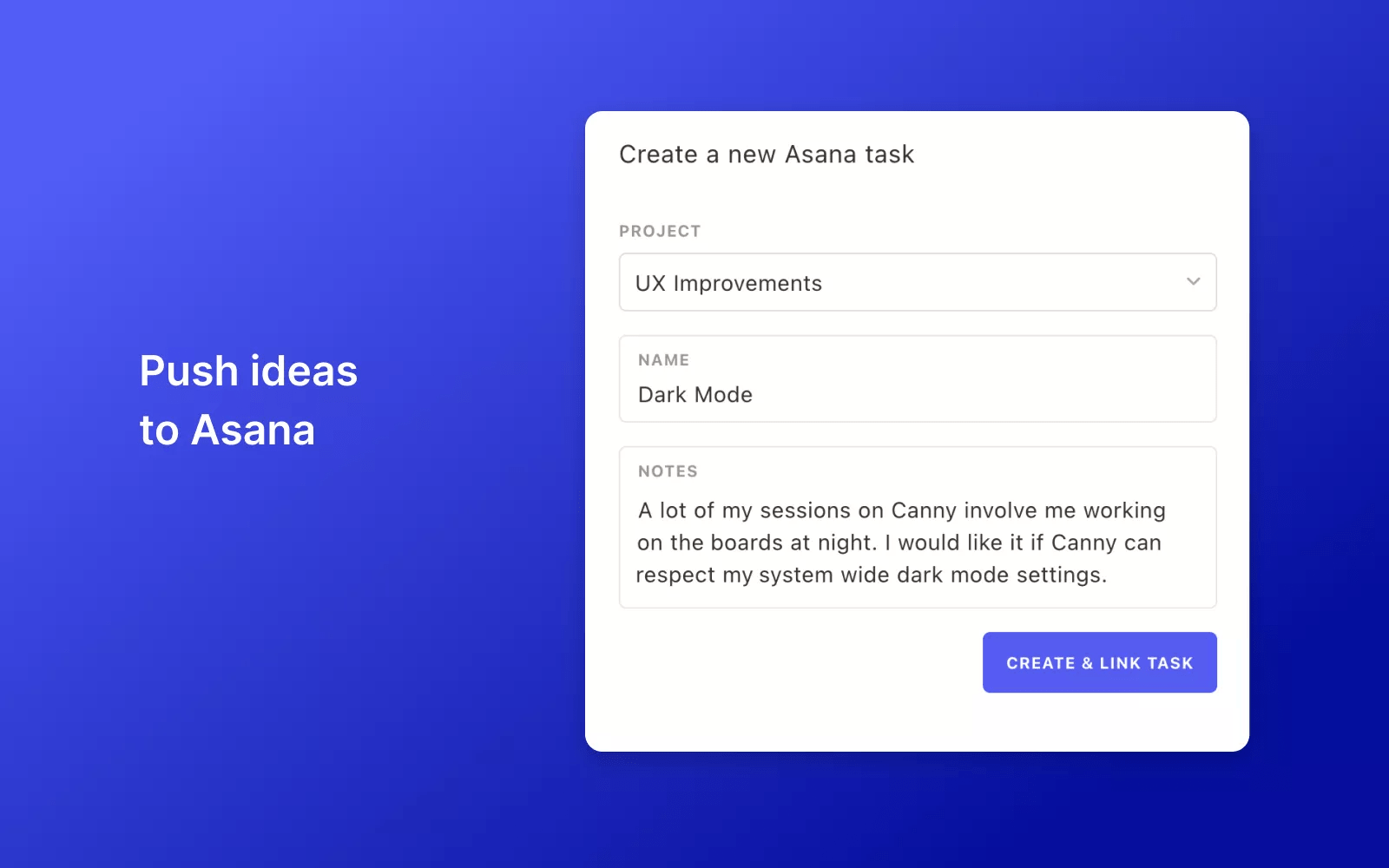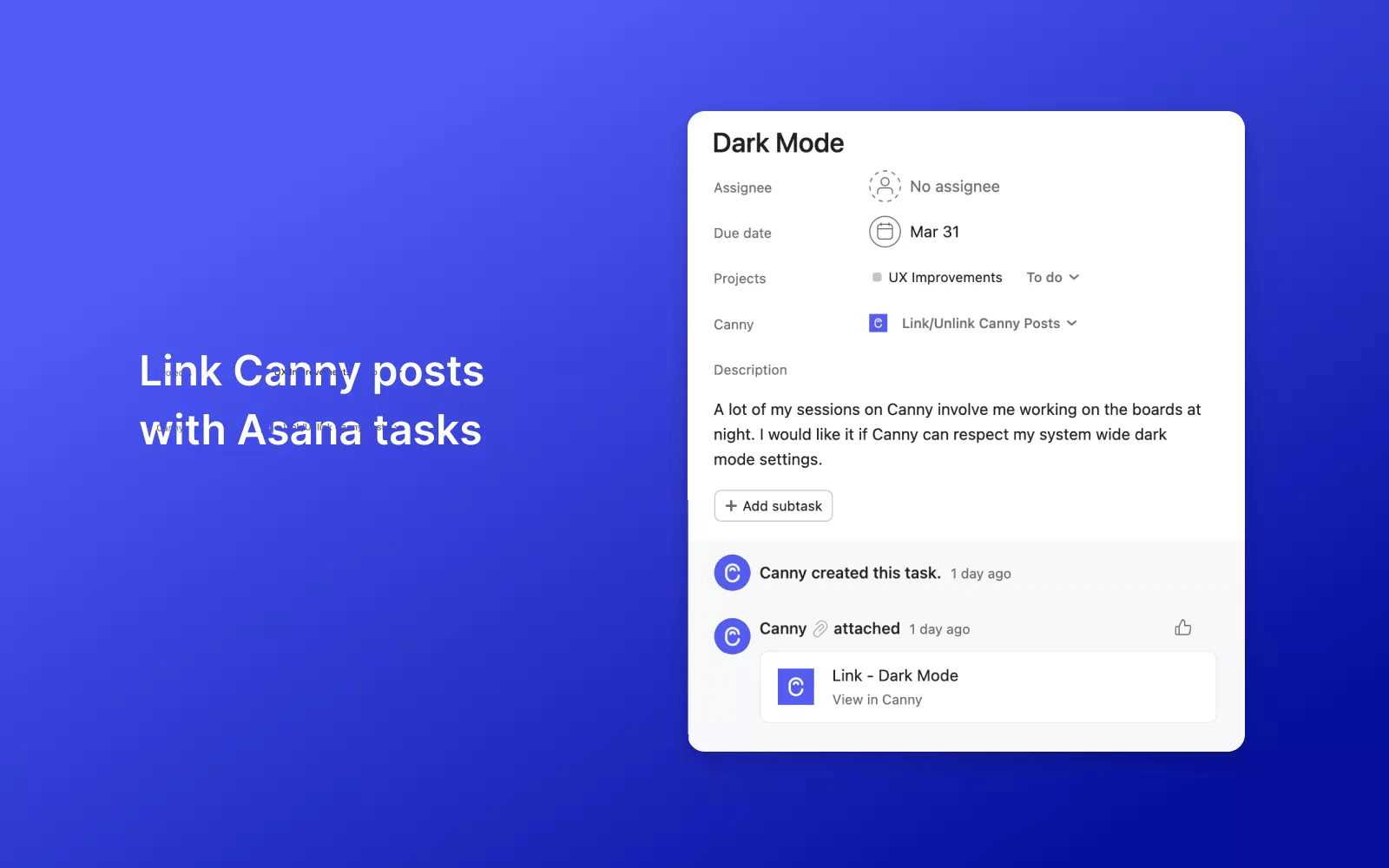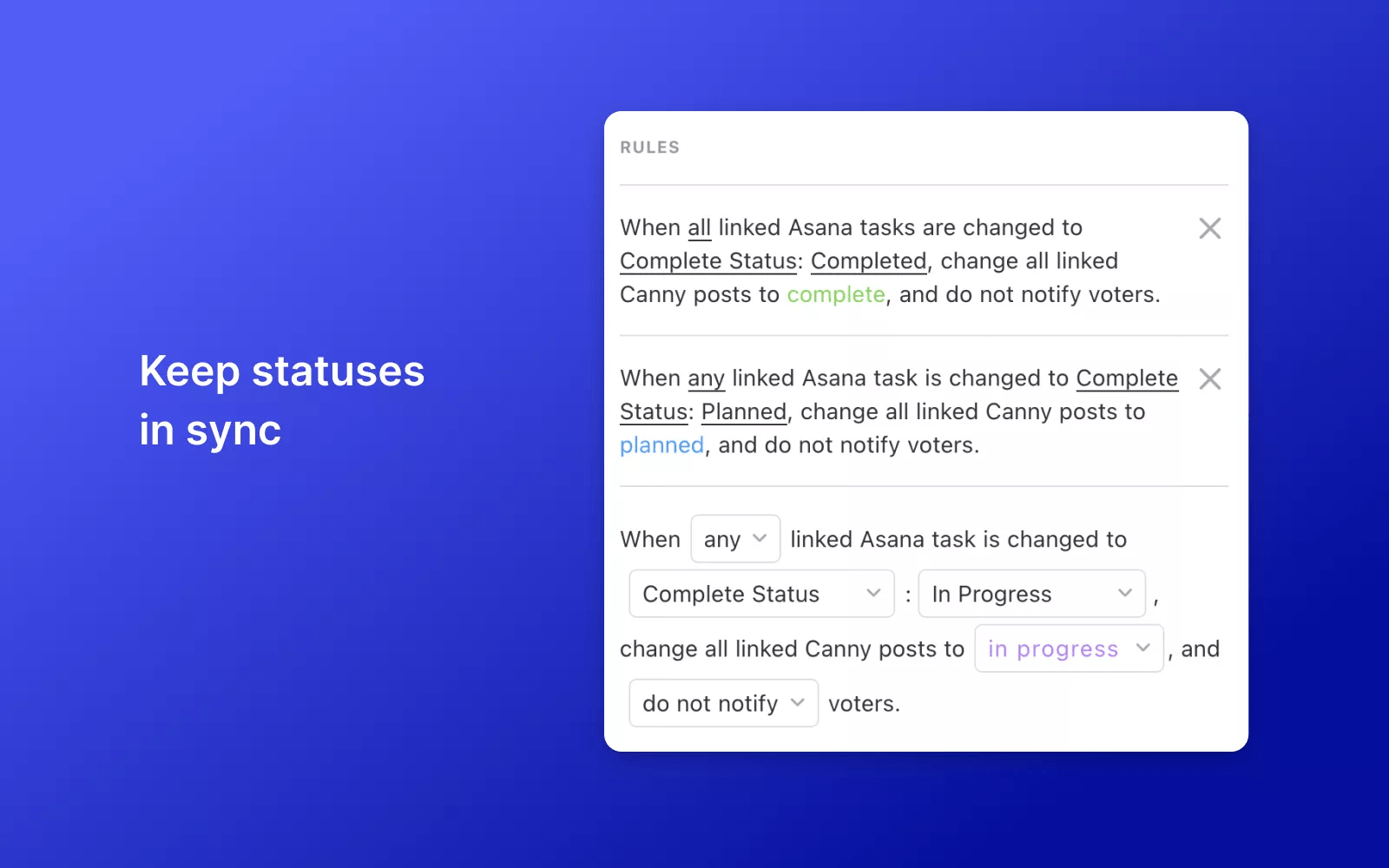 What is Canny?
Canny keeps track of customer feedback so your team can understand needs and impact. From there, the Canny roadmap is used to prioritize new features based on impact and effort. When your team is ready to execute, push projects/features into Asana.
Why Canny + Asana?
In Asana, you'll see a link that goes back to the Canny post. This is a great way to refer back to customer needs as you build out a feature. Your team can also easily go back to Canny to request additional information about how they'd want a feature to work.
You can also set up rules so that when statuses are updated in Asana, they are reflected in Canny. This is a great way to keep your stakeholders in the loop. They will appreciate being kept up to date and your team will appreciate the simple workflow.
How to connect Canny + Asana?
Under your Asana settings in Canny, click on "Install Asana", grant the permissions, and select the Asana workspaces you want to connect to Canny.
Learn more and get support
To learn more about using the Canny + Asana integration, visit Canny.
If you have questions, feedback, or need support, visit the Canny Support page.
For Canny's privacy policy, please find it here
Asana does not endorse or certify apps built by third-party developers. If you encounter inappropriate content or behavior, please report it here. Otherwise, please contact the app developer for support.
Collaborate effortlessly with Asana
From the small stuff to the big picture, Asana organizes work so teams know what to do, why it matters, and how to get it done. It's free to get started, simple to use, and powerful enough to run your entire business. Learn more about Asana today.